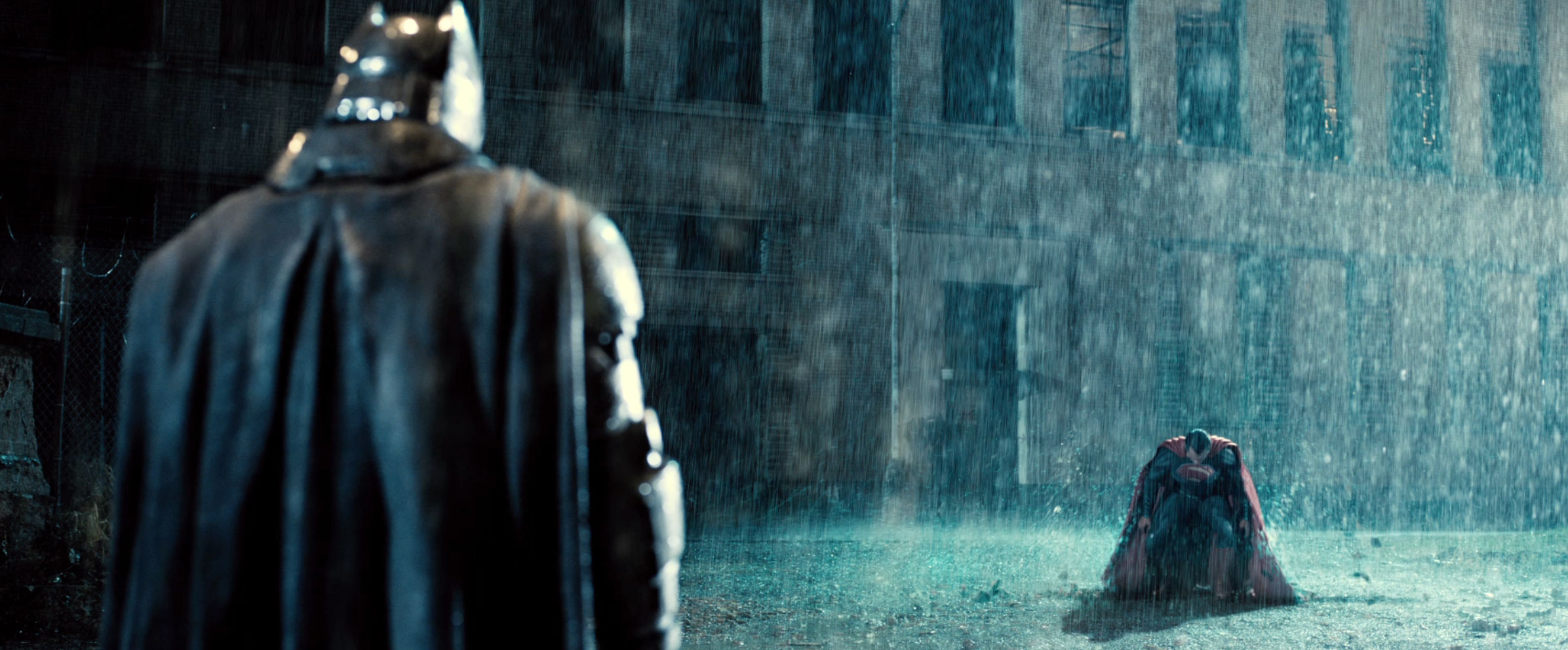 We are off to a great start as summer movie season progresses with giant blockbuster movies such Avengers: Age of Ultron, Jurassic World and the upcoming Ant-Man, but we can't stop talking about what's coming out next year. We are still 10 months away from the premiere of Batman v Superman: Dawn of Justice, yet the anticipation for the film is providing fans with a few teasers every now and then that keep people hungry for more. Fans got a nice treat when the first synopsis was released Tuesday at this year's Licensing Expo.
The synopsis reads:
Fearing the actions of a god-like super hero left unchecked, Gotham City's own formidable, forceful vigilante takes on Metropolis's most revered, modern-day savior, while the world wrestles with what sort of hero it really needs.  And with Batman and Superman at war with one another, a new threat quickly arises, putting mankind in greater danger than it's ever known before.   
There is nothing earth-shattering or surprising about the synopsis, as it is in line with what most people are expecting. The details on who the new threat is remains a mystery that many are still speculating on but we won't likely know until we get a second trailer for the movie – or director Zack Snyder throws another sneak peek at the audience. To be blunt, we don't know much.
What we do know about the film is that we will have appearances from Batman (Ben Affleck) and Superman (Henry Cavill) who will face off against each other; Aquaman (Jason Momoa), Wonder Woman (Gal Gadot) and Lex Luthor (Jesse Eisenberg).
Also coming out of the Licensing Expo was a look at the new Batmobile, which according to Warner Bros. was "single-handedly designed and fabricated in near complete seclusion by The Batman." Take a look at the amazing new Batmobile below.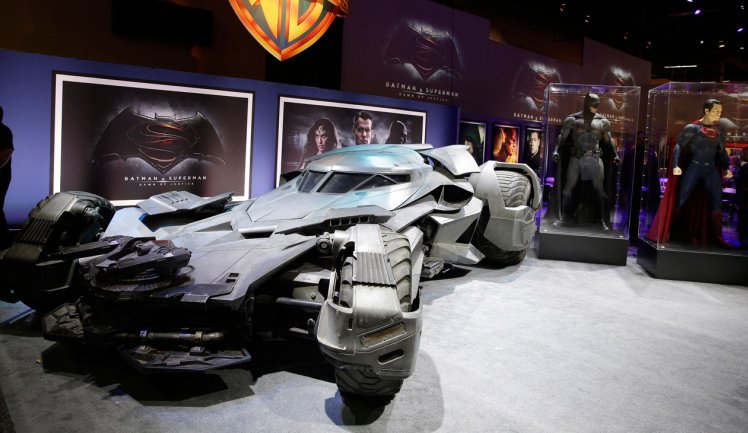 Batman v Superman: Dawn of Justice comes out March 25, 2016. Watch the trailer here. ~Greg Chisholm