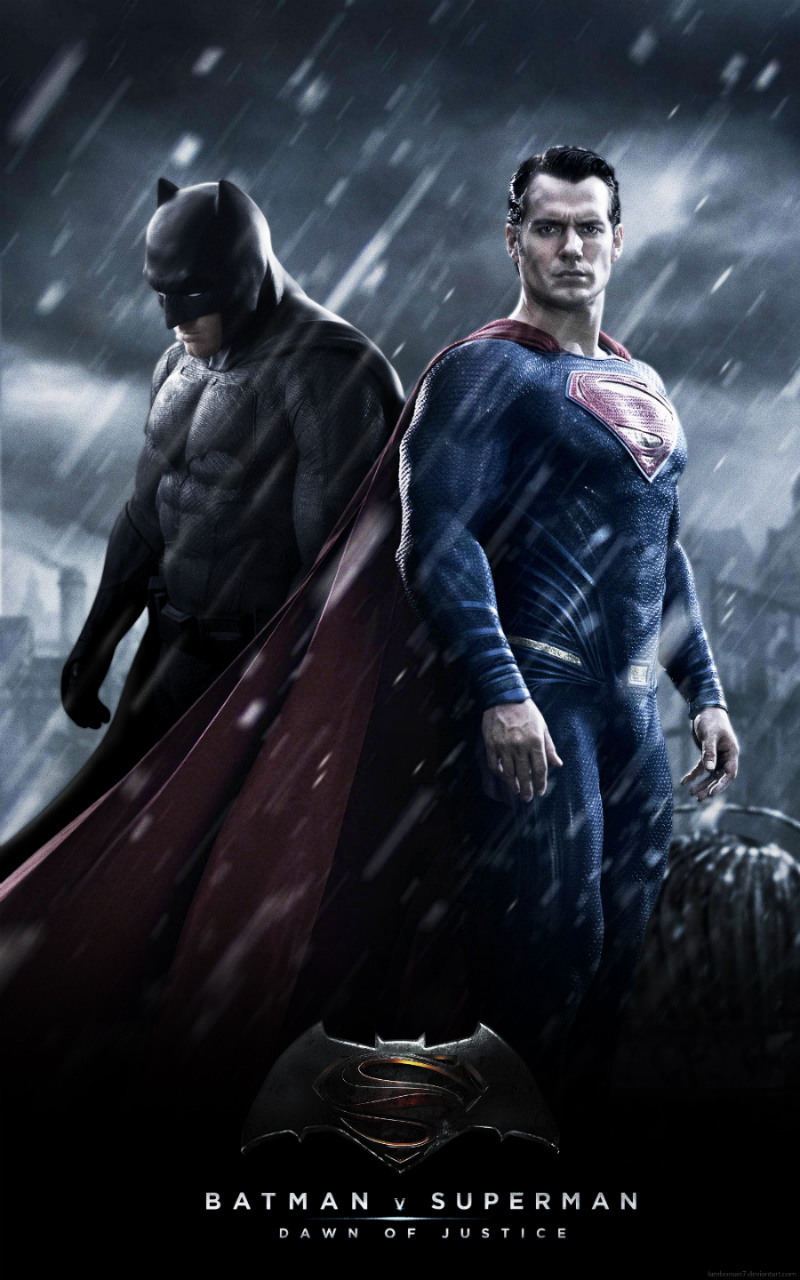 There are many new and extended trailers this week as last weekend held host to SDCC (San Diego Comic-Con), a large gathering of comic and movie news. A new extended trailer for Batman v Superman: Dawn of Justice premiered. Suicide Squad got its first trailer as well, with a very intimidating Jared Leto as the Joker.
Take a look and get excited for Hollywood's latest offerings. ~Greg Chisholm
1) Batman v Superman: Dawn of Justice
4) Pan
6) Joy
7) Sinister 2
8) Sisters
9) Southpaw
Following the destruction of Metropolis, Bruce Wayne (Ben Affleck) realizes that Superman (Henry Cavill) is a threat. He has the power to kill everyone on Earth. In Batman v Superman: Dawn of Justice, Bruce Wayne as Batman will take on Superman in hopes of killing him so that Earth can be safe from Superman, should he ever decide to turn on humanity. When a new threat arises, Batman and Superman will team up and fight for justice.

Suicide Squad released the first trailer for the film. Amanda Waller (Viola Davis) is the head of A.R.G.U.S. and her goal is to use inmates with life sentences as soldiers. Deadshot (Will Smith) will lead a group of villains taken from Batman's rogue gallery and lead a team to fight evil. They will either die on the mission, or have time taken off their sentences.

Henry Cavill stars as CIA Agent Solo in the highly anticipated spy movie The Man From U.N.C.L.E. Solo is forced to team up with KGB operative Illya (Armie Hammer), despite their differences, and work together to stop a mysterious criminal organization that's endangering the world.

Pan is an origin story of Peter Pan. Feared pirate Blackbeard (Hugh Jackman) travels to an orphanage and kidnaps all the boys to force them to work as slaves. Peter (Levi Miller) wears a necklace that has a symbol belonging to a native tribe in Neverland. He will learn to fly and to fight with the help of Tiger Lily (Rooney Mara) to save the boys and become the Peter Pan we all know today.

Four fantastic young scientists gain extraordinary abilities after traveling to another dimension. Reed Richards (Miles Teller) is determined to help himself and his friends find the cause of what has happened and fix it. When a serious threat to humanity arises, the Fantastic Four must use their new talents to fight for themselves and for the human race.

Jennifer Lawrence stars as the title character in Joy. The movie centers around the life of Joy as she rises through four generations to become the founder and matriarch of a powerful family business dynasty.

Sinister 2 is the story of a mother with young twins who move into a new house that has been marked for death by the evil spirit of Bughuul. They must do everything they can to survive.

Tina Fey and Amy Poehler reunite on the big screen once again in Sisters. When two sisters return home to find their childhood house is for sale, they decide to get together and throw one last epic house party for old time's sake.

Southpaw is the story of Billy Hope (Jake Gyllenhaal), a fighter who is at the top of the ranks in the boxing world. When his wife Maureen (Rachel McAdams) is murdered at an event, Billy falls apart and has to get himself back together, to get his daughter back.