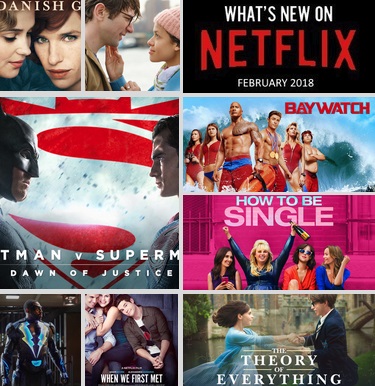 With the coldest month of the year and flu season arriving to take over your life, what better reason do you need to stay inside and binge on some of Netflix's top picks? This month there's a wide selection of exciting new original series and films, whether you're a superhero fan or a thriller buff.
There's also a selection of some of our favorite flicks, ranging from romantic comedies for Valentine's Day to Oscar favorites. Bae or no bae, you got this.
Original Series
If you have a thing for the superhero shows that Netflix has been pumping out religiously (hint: Marvel's The Punisher), you'll enjoy their new original Black Lightning Season 1 (Feb. 6), which streams every Tuesday. You can also binge on a sci-fi original series that takes you into the future with Altered Carbon (Feb. 2).
An Emmy-winning show that returns with new faces is Queer Eye (Feb. 7). An original I can't wait to binge on is the new series Seven Seconds (Feb. 23) by creator Veena Sud. She is the brain behinds the popular Netflix original The Killing. Seven Seconds follows what happens after a white cop accidentally runs into a black teenager in Jersey City with his car, killing him. The series explores the attempted cover up and its aftermath, leading to a highly publicized trial.
Original Films
February takes no prisoners and invites emotions that mess with our hearts. Irreplaceable You (Feb. 16) is a comedy that follows the love story of Abbie and Sam, who have been best friends since childhood and were recently engaged. When Abbie is diagnosed with cancer, she sets out on a humorous mission to find a new love for Sam. Kleenex calling.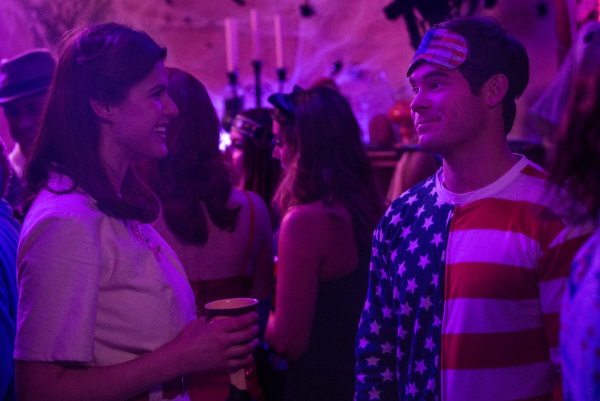 If that's not your cup of tea-rs, how about some plain ol' rom-com? When We First Met (Feb. 9), starring Adam Devine and Alexandra Daddario, tells the story of Noah, who regrets wasting a perfect night with Avery and ends up in the friend zone. Using a magical photo booth, he goes back in time to re-do the night over and over again.
If your dark, twisted soul can't handle the sappiness, then I'd be happy to recommend the horror movie The Ritual (Feb. 9), which follows a group of college friends who reunite for a trip to the forest, but encounter a menacing presence that stalks them.
In the near future in Berlin, a mute man (Alexander Skarsgård) has to battle shady people in order to search for his missing girlfriend in Mute (Feb. 23).
Bae or No Bae
Need dating tips or at least want to watch someone else try to date again? In How to Be Single, Robin (Rebel Wilson) takes recently single Alice (Dakota Johnson) under her wing to teach her just how to be single in New York City. It's time to bae-watch as Dwayne Johnson and Zac Efron bring their comedy chops (and abs) to the big-screen version of Baywatch. A rom-com to melt hearts is About Time (Feb. 1), in which Tim (Domhnall Gleeson) travels back in time to win the girl of his dreams.
Oscar Picks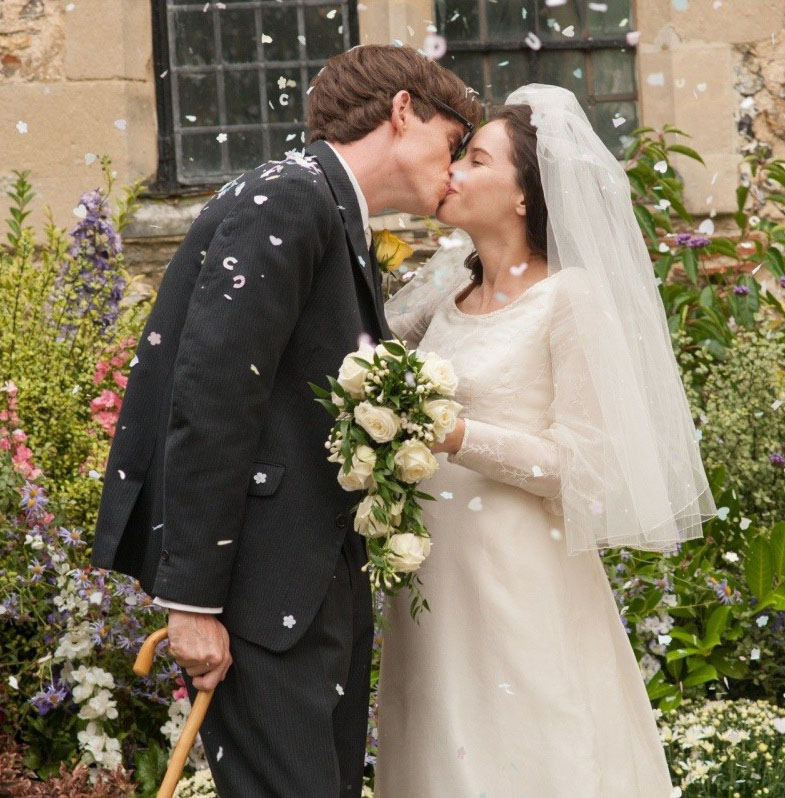 Eddie Redmayne gave an Oscar-winning performance in The Theory of Everything, in which he portrays Stephen Hawking. Another favorite I'd recommend is The Danish Girl — a heartfelt, moving biopic that depicts the transformation of transgender artist Lili Elbe, the first person to undergo gender surgery in the early 20th century.
Oscar-nominated Django Unchained tells the story of a slave (Jamie Foxx) who is rescued by Dr. King Schultz (Christoph Waltz), a man working as an undercover bounty hunter. Together, they team up to rescue Django's wife.
Thrills and Chills
How about thrills and chills this February with some pretty intense, but supremely entertaining flicks? The latest superhero film to hit Netflix is Batman V Superman: Dawn of Justice, which pits Bruce Wayne's Batman (Ben Affleck) against Clark Kent's Superman (Henry Cavill).
Nightcrawler is a pulse-pounding thriller set in the dangerous realm of freelance crime journalism. This psychologically riveting film is one that deserves to be seen. This is one of Jake Gyllenhaal's finest performances, in my opinion.
Another crime thriller I'd recommend is Secret in Their Eyes, which follows crime investigators Jess (Julia Roberts) and Ray (Chiwetel Ejiofor) and their journey to bring justice to Jess' daughter who was brutally murdered.
Have a wonderful love affair with Netflix this February! Click here to check out our photo gallery of original Netflix releases this month.
Until next month,
Marriska Fernandes
Here's the list of all new Netflix content this month and what's leaving as well.
February 1
42 Grams
About Time
American Fable
Apollo 13
Being John Malkovich
Blue Crush
Chef
Damnation – Season 1 – Netflix Original
Dynasty – Season 1 – Netflix Original – New Episodes Weekly
Friday Night Lights
Ghost in the Shell
How the Beatles Changed the World
How to Be Single
In Good Company
John Mellencamp: Plain Spoken
Liberated: The New Sexual Revolution
Limitless
Lovesick
Moon
Nightcrawler
Oculus
Paint It Black
Powder – Season 1
Ray
Riverdale – Season 2 – Netflix Original – New Episodes Weekly
Rolling Stones: Crossfire Hurricane
S.W.A.T.
Secret in Their Eyes
Série Noire – Season 1
Take Me Home Tonight
The Danish Girl
The Mermaid
The Nutty Professor
The Strange Name Movie
The Theory of Everything
The Transporter Refueled
Under Arrest – Season 8
Z Nation – Season 4
February 2
Altered Carbon – Season 1 – Netflix Original
Coach Snoop – Season 1 – Netflix Original
Homefront
Kavin Jay: Everybody Calm Down! – Netflix Original
Luna Petunia: Return to Amazia – Season 1 – Netflix Original
On Body and Soul – Netflix Film
The Mindy Project – Season 6
February 5
24: Legacy – Season 1
February 6
Black Lightning – Season 1 – Netflix Original – New Episodes Weekly
Fred Armisen: Standup For Drummers – Netflix Original
Sharknado 5: Global Swarming
February 7
A Most Violent Year
Fun with Dick & Jane
Imposters – Season 1
Midnight Special
Queer Eye – Season 1 – Netflix Original
February 9
Baywatch
Fate/Apocrypha – Part 2 – Netflix Original
First Kill
My Next Guest Needs No Introduction With David Letterman: George Clooney – Part 2 – Netflix Original
Seeing Allred – Netflix Original
The Ritual – Netflix Original
The Trader (Sovdagari) – Netflix Original
When We First Met – Netflix Original
February 12
SAFE
February 13
Trophy
February 14
Greenhouse Academy – Season 2 – Netflix Original
Love Per Square Foot – Netflix Film
February 15
2 Guns
Deep Undercover Collection – Collection 2
Django Unchained
Machine Gun Preacher
Re:Mind – Season 1 – Netflix Original
Snitch
The Heart of Man
The Intouchables
The Vatican Tapes
Unleashed
February 16
DreamWorks Dragons: Race to the Edge – Season 6 – Netflix Original
Everything Sucks! – Season 1 – Netflix Original
First Team: Juventus FC – Season 1 – Netflix Original
Irreplaceable You – Netflix Film
February 17
Blood Money
February 18
The Final Year
The Joel McHale Show with Joel McHale – Netflix Original
February 19
Dismissed
FullMetal Alchemist – Netflix Film
Mama
February 20
Bates Motel – Season 5
The Frankenstein Chronicles – Seasons 1-2 – Netflix Original
February 21
Forgotten – Netflix Film
The Bachelors
February 23
Marseille – Season 2 – Netflix Original
Mute – Netflix Film
Seven Seconds – Season 1 – Netflix Original
Ugly Delicious – Season 1 – Netflix Original
February 26
Batman v Superman: Dawn of Justice
Begin Again
People You May Know
The Heyday of the Insensitive Bastards
The Rift: Dark Side Of The Moon
Winnie
February 27
Derren Brown: The Push – Netflix Original
iZombie – Season 4 – New Episodes Weekly
Marlon Wayans: Woke-ish – Netflix Original
February 28
Big Bear
Burnt
PAW Patrol – Season 4 – New Episodes
Last Call

February 1
Eddie the Eagle
The Man from U.N.C.L.E.
Tron: Legacy
February 2
Wayne's World
February 9
Mission: Impossible
February 16
Saving Private Ryan
February 22
The Intern