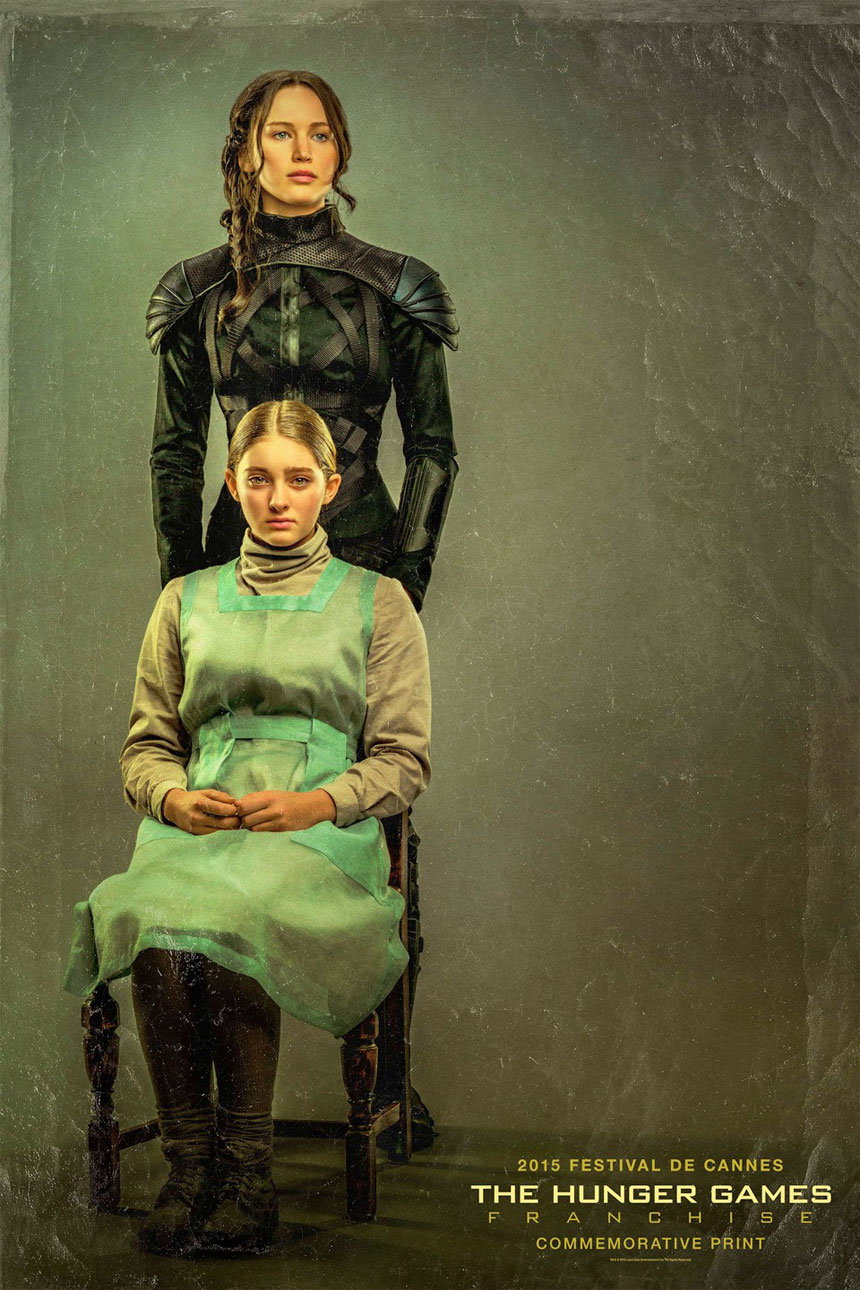 If you're still waiting for the next big movies to hit the big screen in the months to come, you won't be waiting too long.  This fall you'll be treated to the final chapter of the Hunger Games trilogy. Mockingjay – Part 2 will welcome Jennifer Lawrence for a final time as the beloved heroine Katniss Everdeen. Next up, for those who watched the TV show or read the books growing up, Goosebumps is finally making it to the big screen starring Jack Black as the beloved author of the series, R.L. Stine. Tom Hanks returns as lawyer James B. Donovan in the historical drama Bridge of Spies during the Cold War.  ~Maria- Josee Martinz
1. The Hunger Games:Mockingjay-Part 2
2. Goosebumps
5. Alvin And The Chipmunks: The Road Chip
The Hunger Games: Mockingjay – Part 2
Jennifer Lawrence is back for a fourth and final time as Katniss Everdeen in the final chapter of The Hunger Games: Mockingjay – Part 2. With their nation at war, Katniss must stop President Snow (Donald Sutherland) in the final showdown. She teams up with Peeta (Josh Hutcherson) and Gale (Liam Hemsworth) on a mission in District 13. She has to conquer the Capitol at the risk of losing her friends – the biggest challenge she will ever face during her time in the Games.
Goosebumps
Based on the popular book series, Zach, a young teen, moves to a small town from the big city. However, he develops a new crush on his new next-door neighbor Hannah, only to discover that her father (Jack Black) is the author of the Goosebumps series, keeping all the monsters locked in his books. When Zach accidentally releases them, the three of them must stop the monsters before it's too late.
Bridge Of Spies
Tom Hanks plays American attorney and U.S. Navy Commander James Donovan in Bridges of Spies. Set during the Cold War in the late '50s, Donovan finds himself in the middle of the war when the CIA sends him on a near-impossible mission to negotiate the release of an American plane pilot captured by the Soviet government.
The Finest Hours
Based on a true story, The Finest Hours is set in 1952 off the coast of Cape Cod, Massachusetts. Two oil tankers get caught in a dangerously ferocious storm. The SS Pendleton and SS Fort Mercer are mercilessly ripped in half, sending the people on board into the stormy waters. The U.S. Coast Guard is called to rescue in what becomes labeled a suicide mission.
Alvin and the Chipmunks: The Road Chip
Alvin and the Chipmunks are back in Alvin and the Chipmunks: The Road Chip. Alvin, Simon and Theodore think Dave will propose to his girlfriend and they worry that he won't need them as much anymore. They only have three days before Dave pops the question.