Bindi Irwin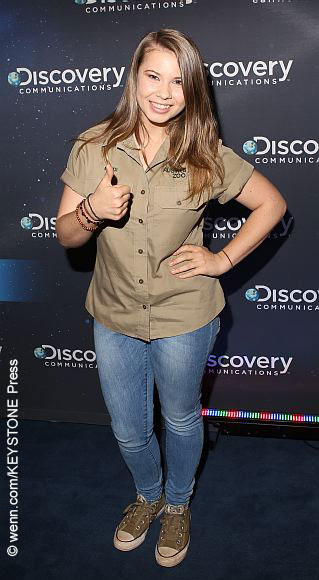 , the daughter of the late "Crocodile Hunter," Steve Irwin, is all grown up.
Bindi, who turns 17 on July 24, revealed on Entertainment Tonight that she is dating and very happy. "There is someone special in my life right now, and I'm really happy with that. Life is wonderful at the moment."
The Crocodile Hunter's daughter did not reveal her boyfriend's name but explained what she looks for in the opposite sex. "He would have to be very kind and loyal. You've got to love the outdoors; you've got to be able to go camping and love wildlife and have that same passion for making the world a better place."
Bindi has taken up her father's love of wildlife conservation since his death in 2006 but continues to do normal teen things. Last year she made headlines when she talked about how girls her age should dress.
"I mean, for me, I look around at a lot of young girls that are my age, and they're always trying to dress older. Whether it's wearing revealing clothes or hardly wearing any clothes at all, I feel really bad for them."
She says her parents are her role models and she is determined to make them proud.
"Mom and Dad are truly my heroes," says Bindi. "And I have to say, so is my little brother, Robert. He's 11, and he's just the most amazing boy. He's so much like Dad sometimes, it's a bit scary. Dad is and always will be my living, breathing superhero."  ~Maria-Josee Martinez