Black-ish star Yara Shahidi talks about growing up in showbiz
By Tribute on March 2, 2015 | 1 Comment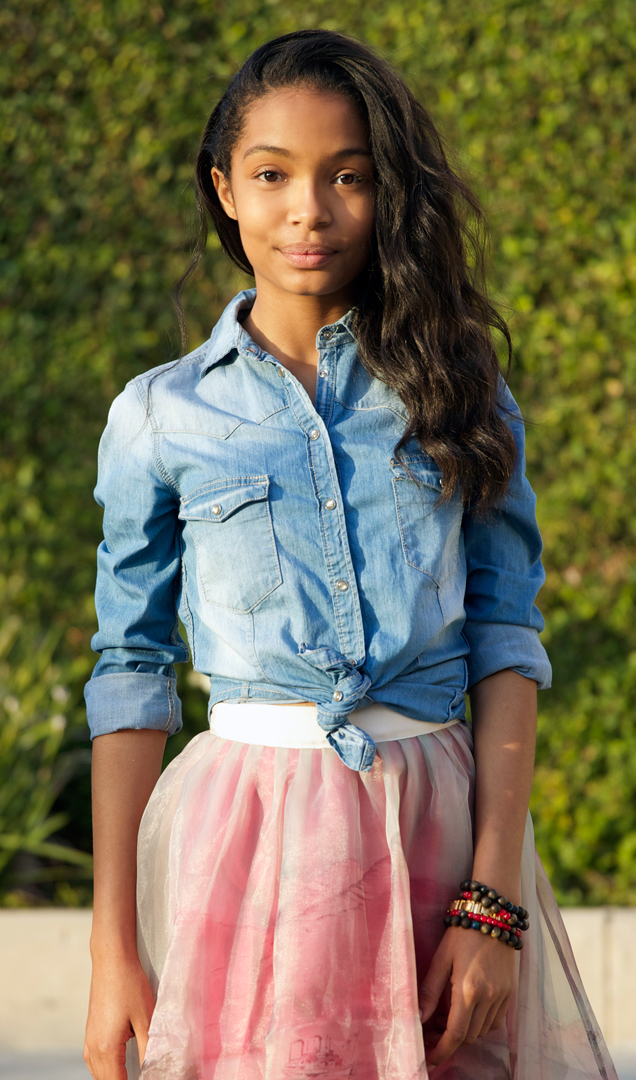 You might know her as the popular teen Zoey Johnson on the hit TV show Black-ish, but Yara Shahidi is no stranger to the entertainment industry. Starting her career at six weeks old, Yara began working alongside her mother in print and commercial ads such as McDonald's, Guess Kids, Ralph Lauren and Disney. Since then, she's gone on to appear in Disney's Wizards of Waverly Place, FOX's Lie To Me, ABC's Scandal and ABC Family's The Fosters, to name a few. Tribute had the opportunity to talk to this fascinating young lady by phone from Los Angeles about her work and her personal life. ~Sandra D. Sukraj
You were born in Minneapolis and then moved to California. Do you miss Minneapolis?
I definitely miss Minneapolis and I visit every year at least twice a year because I have family there, but I think they're kind of like apples and oranges. Los Angeles is just a different place so it's kind of hard to compare. I definitely do miss the state fair though.
You grew up in the entertainment industry. What was that like?
I was fortunate enough to just be able to focus on the acting part of it. My parents and my team were focused on the business side, whereas when I was younger I never even had to fret about that part of it, so I enjoyed it.
Did you find it made becoming an actress easier?
It did because I was in it truly for just the acting part, not for, "Oh I want to be famous and I want to go to events," but it was because it was something I enjoyed.
Your first major role was in Imagine That with Eddie Murphy. What was it like working with him?
It was about eight years ago since I shot that so I don't have the most vivid memory of it, but it was a great experience. Being on a set for a kids' film is always welcoming and warm and everybody in the cast and crew was nice. It's what prompted me to further my career in acting.
With your current show Black-ish – which is so hilarious – what's the experience like?
It's amazing. I think one of the best parts is being able to learn from Tracee Ellis Ross, Anthony Anderson and Laurence Fishburne every single day. Just being one of the kids on the show, I get to watch them bring their characters to life and take the lines that they were given to another level. It's amazing, especially as a young actor to be able to see that and try and use it in my own lines and scripts.
What was it specifically that drew you to the script?
I think how relevant it was and how hilarious it was. The writers have managed to take a comedy that is so funny, but also has an important message to every single episode and a lot of the episodes my family can relate to. I mean I am literally the definition of black-ish. I'm half-black, half-Persian, so I definitely connected to the script.
Are there any similarities between you and your character?
My character and I are actually polar opposites. That's the fun part. I like playing a character that is not me because I get to experiment and discover different sides of my character. She's into social media and wants to be in control of every single thing that she every does and she's very, very rebellious. I'm the kind of kid that prefers to read rather than be on my phone all the time. I also just go with the flow. I'm not one to find it super important to take charge of every single social aspect of every single person's life.
Ad-libbing plays a really big part in the show. How much of the final product is all of you just ad-libbing?
A lot of it is included. Luckily we have awesome writers that write a hilarious script, but what we all do in the cast is once we get to know our characters and once we get to know the scene then we're kind of able to just go from there. It depends for each episode, because also we have to consider the amount of time we have to actually air the episode, but a lot of it is ad-libs.
You've played so many different roles in TV and in movies—what's been your most memorable one?
That's a hard one. I think one of the most memorable was the character I played, Destiny, in the movie Butter. She was an orphan who learned how to butter carve and enters a carving competition. I actually knew how to butter carve before I even auditioned, before I got the script, because in Minnesota the state fair was sponsored by Land O'Lakes butter and they had butter carving competitions, so that was definitely fun. It was fun to play Destiny because there was so many levels to her.
I had no idea you were into butter carving before that.
[Laughs] Yeah, it was so funny. When I went into the room for the second time, they were like, "Do you know what butter carving is?" and I was the only kid, they hadn't even seen it, I was the only person who had actually competed in butter carving.
I also read you have a black belt. Are there any other hidden talents?
I can read 100 pages an hour and I know how to drive a jet ski.
That's amazing. You were also nominated for an NAACP Image Award – congratulations on your win, by the way – what did that mean to you?
It means a lot because it was just an honor to be nominated in the first place. I did not expect to win at all. But I think what's also nice about it aside from the award, the material part of it, it was cool to realize that there were so many people supporting my career and that have followed me from other projects that I've done. People connect to me and my character? Wow!
When you're not working on a show or a movie, what do you enjoy watching?
I don't watch that much TV, but I love detective shows. I love 'em. I listen to the detective podcasts like Johnny Dollar, but I also love Law and Order: SVU. I love House, that's kind of a detective show, a medical show. I'm currently watching Syke.
Being 15, how do you balance maintaining your high GPA and your work schedule?
I have to thank my teacher Adam Bennett and my parents. They know that education is really important to me so they've always made sure that whatever project I'm on or whatever I'm doing wouldn't affect my education. They made sure I had the time and resources to pursue my education. That really helped me.
What's your favorite school subject?
[Laughs] History. History, history, history. All-time favorite.
What fascinates you so much about it?
See, I've always tried to put my finger on it and it's a hard thing to do. I think it's also my love for detective shows. Detective shows are basically based on, "Oh, here's the problem, how did this come to be? How did this become a criminal case?" I feel like it's the same for history, understanding humanity better, how this came to be or how we are here today.
That's really cool because I don't know a lot of people that are into history.
[Laughs] I know, it's funny because I'm the kid that spent a month at Oxford taking two history classes and everybody else is like, "Really Yara? History?" I haven't met somebody who just loves all, every part of history.
You mentioned you enjoy reading. What's your favorite book?
That's hard. Every single book I read I'm like, "This is my new favorite!" I love Pride and Prejudice. That was great. Their Eyes Were Watching God by Zora Neale Hurston. But I also have to say that J.D. Salinger's Catcher in the Rye and Animal Farm by George Orwell are two of my favorites.
Is there anything you're currently reading?
I am currently reading The Alchemist and I'm reading Go Tell it on the Mountain by James Baldwin and I'm either going to start Brave New World or Catch 22.
Is there any role that you would love to play?
You know what would be super cool? I've been thinking about this a lot. Either something on the detective side – I don't know what part I would play given that I'm just 15 – but it would cool to be a female Holden Caulfield. They have never made a Catcher in the Rye movie and it makes me so sad.
You've accomplished so much already. What's next for you?
I don't know. I'm a sophomore so next year I'm thinking about college. Harvard and Oxford are my two favorites right now. But I don't know. I'm hoping for prosperous seasons on Black-ish.
You can catch Yara and the rest of the Johnson family on Black-ish every Wednesday at 9:30 p.m. on CityTV. ~Sandra D. Sukraj
---
---
---
---
Similar Articles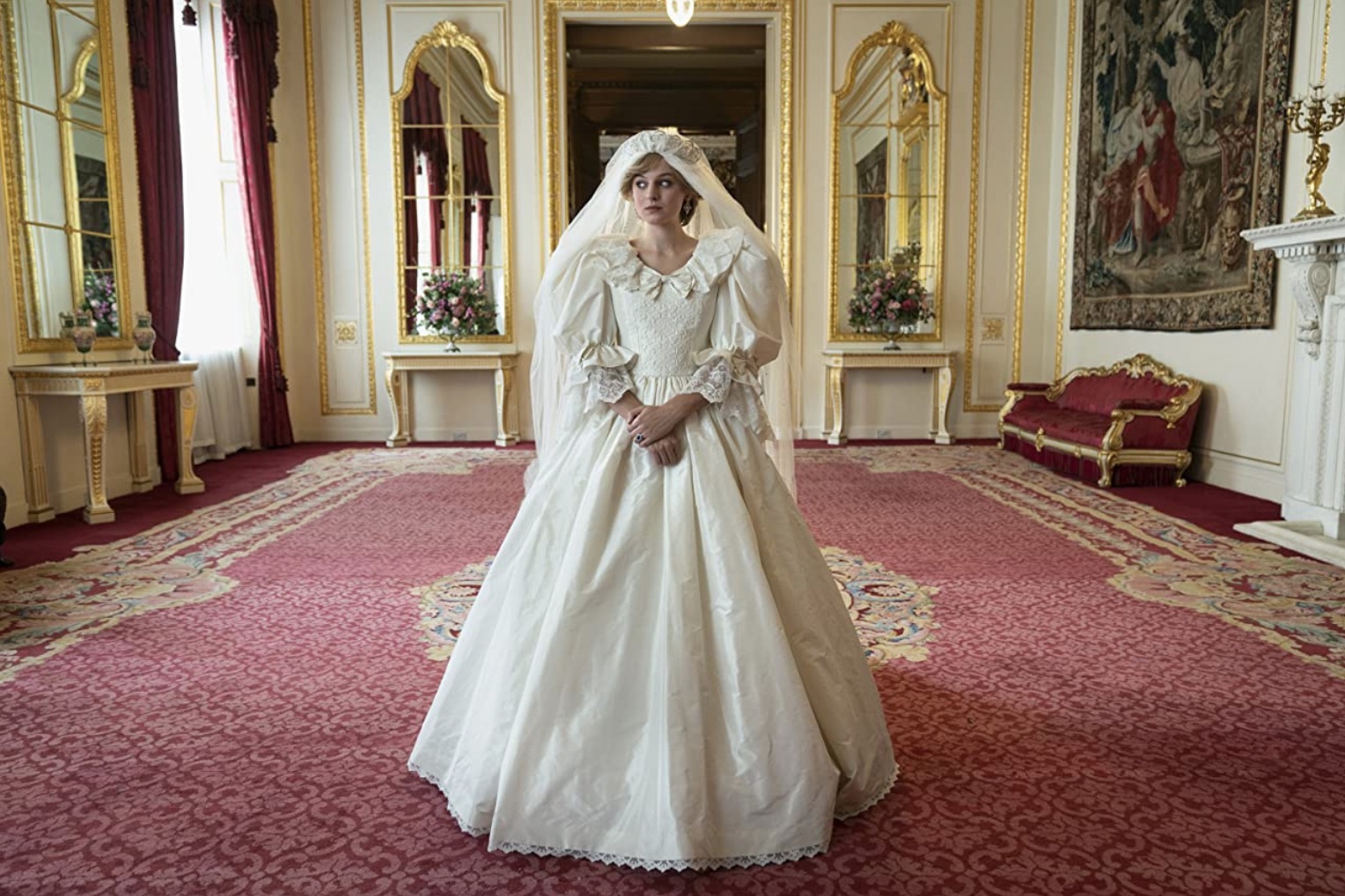 July 13, 2021 | Leave a Comment
The 73rd annual Emmy Award nominees were announced July 13 with The Crown and The Mandalorian leading the charge. Check out the full list of nominees here.
---