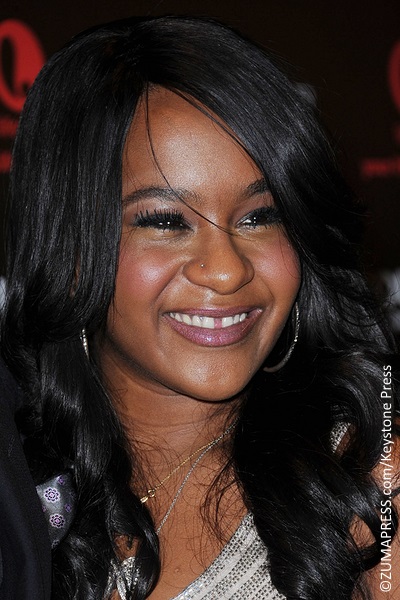 The family of Bobbi Kristina Brown has decided to take her off life support on February 11 at midnight — the third anniversary of her mother Whitney's death, according to the New York Post.
The alleged decision was made over the weekend when Bobbi Kristina's grandmother Cissy Houston suggested the anniversary date. According to the Post's Page Six gossip column, a source said that the family believes this would be "a symbolic way to keep the mother and daughter together for eternity."
Bobbi Kristina has been in a medically induced coma since January 31 and days later the family was told there was nothing more that could be done. Both families have numerous arguments, one even resulting in a phone call to the police, but according to one source there is one thing they can agree on.
"This is the only thing they can agree on — that she's gone [brain-dead], and there's nothing more than can be done for her," the source said. ~Sandra D. Sukraj
UPDATE: According to Us Weekly, despite numerous reports, Bobbi Kristina Brown will not be taken off life support on the anniversary of her mother's death. Allegedly, a Houston family source says there is "no truth to it at all."
A statement released by Christopher Brown of Brown & Rosen LLC on behalf of Brown family says: "We support the candlelight vigil for Bobbi Kristina. The Brown family is amazed by the love and support from all that attended. However the false reports that continue to appear in print and on the internet are egregious, false and will be dealt with at an appropriate time. In particular, the false reporting of TMZ, The National Enquirer, The Atlanta Journal Constitution and the Daily Mail (UK) citing, police sources, family sources and Bobby Brown himself, will receive my attention. The desire to be "first" has clouded the judgment of many reporters as they forgo accuracy. This is a criminal investigation and the integrity of that process requires silence."