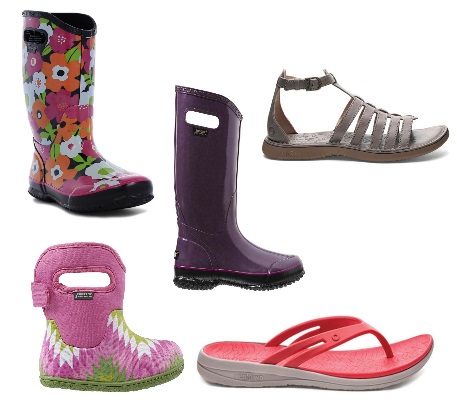 As much as it doesn't feel like spring, it's around the corner — so hang in there. Mother Nature has a mind of her own and all we can do is hope for loads of sunshine and spring showers. While you daydream about warmer weather, how about taking a peak at the BOGS Footwear Spring/Summer 2016 Collection?
The new collection offers a rainbow of rain boots, hiking boots, shoes, sandals and flip flops to choose from. Comfort and style take a front seat as these durable, outdoor-friendly pieces give you a reason to smile. The popular Portland brand has outdone itself with a fabulous range of colors and prints for their famous rain boots. Bring on the rain and bring on the sunshine, nothing's going to bring us down, right?
You can also enjoy the comfortable sandals and waterproof flip flops with shock-absorbent soles which are ideal for a stroll on the beach. Ah, the beach. I can almost hear the waves crashing on the shores.
So with that in mind, click here to take a look at what BOGS brings you this summer for the whole family.