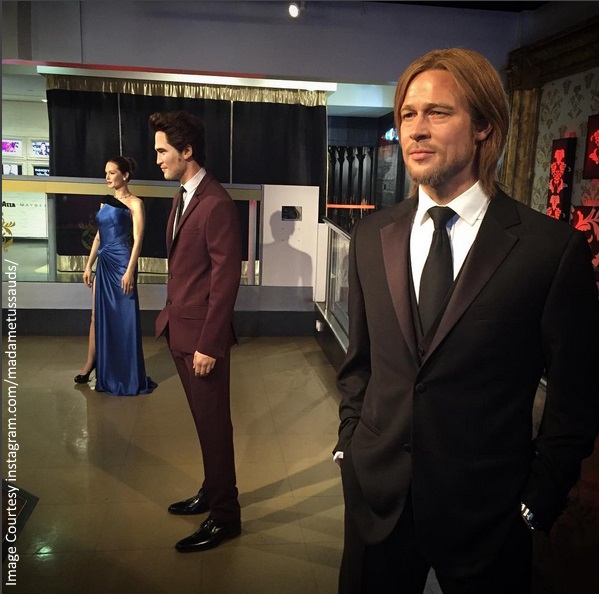 Even their wax figures call it quits!
Brad Pitt and Angelina Jolie's announcement to separate has the world in mourning and what follows makes the split almost unbearable – the It couple's wax figures at Madame Tussauds in London have been separated.
The lucky celeb to take a spot between Mr. & Mrs. Smith is Marion Cotillard err..British hunk Robert Pattinson.
Madame Tussaud's official Twitter account reads: "Following the news that has shocked celebrity watchers worldwide, we can confirm we have separated Brad Pitt and Angelina Jolie's figures."
Too soon? Funny or not, you tell us below! ~Marriska Fernandes