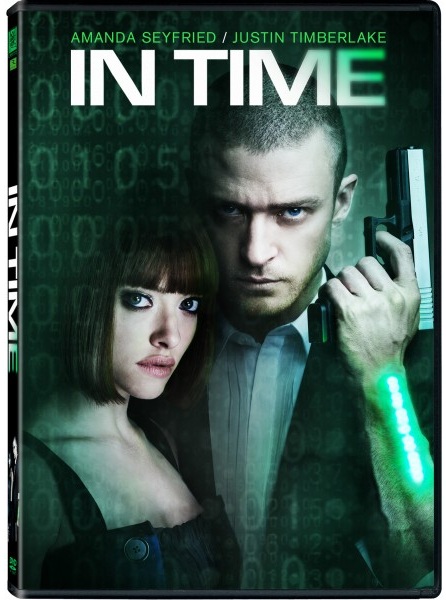 Imagine a world where money has been replaced by time, where everyone stops aging at 25 and the only way to live longer is by earning more time. The rich can literally live forever with decades, even centuries, stored on their digital clocks while the poor are forced to work, borrow or steal to live just another hour. Writer/director Andrew Niccol brings this dystopian world to life in his latest action thriller In Time.
Will Salas (Justin Timberlake) and his mother (Olivia Wilde) are among the bunch that are fighting to see another day. His luck changes after a chance meeting with 105-year-old Henry Hamilton (Matthew Bomer), who of course still looks 25. Exhausted with the idea of living forever in a world with so much inequality — summed up by his words, "For a few to be immortal, many must die" — Hamilton bestows Salas with his remaining 116-year fortune and the instructions, "Don't waste my time." Salas rushes to share the news with his mother but before he can reach her, her time runs out. Now left with nothing but time, he heads to New Greenwich, a city occupied by the world's richest, to seek revenge.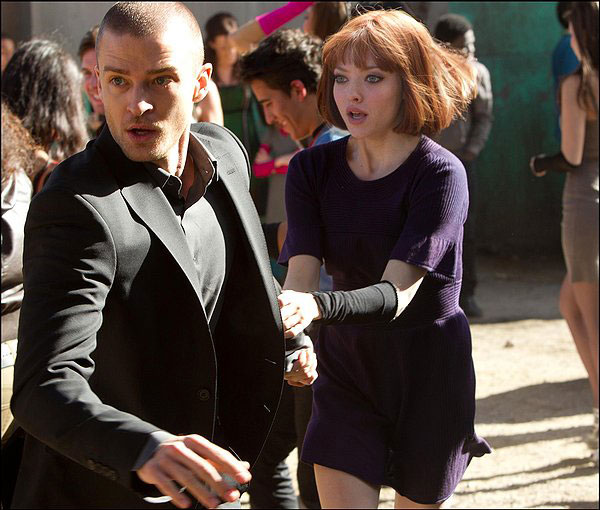 Salas soon learns his problems are far from over when he's accused of murdering Hamilton for his wealth. After cleaning up in a high-stakes poker game, Salas is apprehended by the Timekeepers, the monitoring police force, who strip him of most of his time inheritance. He manages to escape, taking a girl with him as a hostage — but not just any girl. Sylvia (Amanda Seyfried) is the daughter of highflying businessman Phillipe Weis (Vincent Kartheiser). Now on the run from the minute men, the pair fight to destroy the system by redistributing the world's time, all while struggling to keep themselves alive.
The film gives a whole new meaning to the idea, "Time is money," with an intriguing plot that touches on several thought-provoking issues of our own world, like the perils of economic inequality and the growing disparity between the rich and poor. Needless to say, the film is time well spent.
In Time will be released on DVD and Blu-ray on January 31. Special features include extended and deleted scenes, plus the film's theatrical trailer. ~Soriyya Bawa