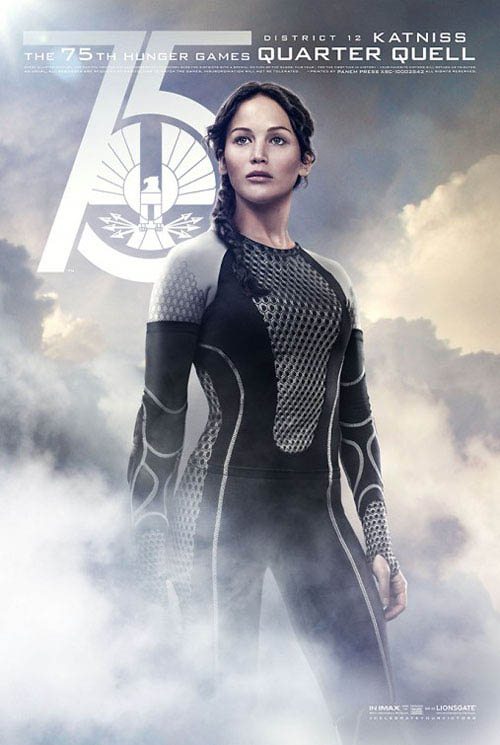 Mark your schedules: International Women's Day is coming up this Saturday on March 8! Since the start of the new millennium, women have been more visible than ever, from world politics to the global economy to blockbuster films! We've seen many movies in the past few years that feature a female in the lead role or a strong heroine that saves the day. In celebration of International Women's Day, Tribute takes a look at 10 movies that feature women in kick ass roles:
Frozen (2013)
Disney's most recent animated flick screams girl power for many reasons. It's directed by writer-director Jennifer Lee and it was just announced the first female-directed movie to gross over $1 billion! It also features not one, but two female heroines — princesses Elsa (Idina Menzel) and Anna (Kristen Bell). The heroines help each other in times of crisis and together, they make an unstoppable team. Instead of the usual Prince Charming story that Disney fans are used to seeing, Frozen shows us that true love doesn't have to involve a handsome prince.
Philomena (2013)
In this powerful story, Judi Dench plays Philomena Lee, a woman with a heartbreaking story but a strong and determined will. Philomena's baby boy was wrongfully taken away from her years earlier, but she never stopped looking. She dedicated her entire life to finding her boy and never took no for an answer. This story shows us that a woman who knows what she wants will stop at nothing, and she'll even go above and beyond. Kudos to Judi Dench for taking on this fantastic role!
The Heat (2013)
Sandra Bullock and Melissa McCarthy make a fantastic duo in The Heat, which brings to the big screen the story of two cops who team up to investigate a drug kingpin. Both ladies are fierce, rebellious and tough, and they stick together through thick and thin in order to complete their mission and save the day. The two leading ladies shine in this critically-acclaimed film, which also scored big at the box office.
Brave (2012)
This is another Disney hit that tells the story of a courageous young girl who's about to make history. Princess Merida (Kelly Macdonald) refuses to marry for power, and she doesn't let tradition stop her from doing the right thing. She's a skilled archer who manages to beat all the male contenders in a contest, and she uses her abilities to rescue her own mother and even spread peace between the clans.
Snow White and the Huntsman (2012)
In this spin on the classic fairy tale, Snow White (Kristen Stewart) is a force to be reckoned with. She's also the evil and twisted sorceress Ravenna's biggest fear. She saves the Huntsman's life and beats the evil Ravenna once and for all, making her a true heroine.
The Hunger Games (2012)
Jennifer Lawrence impressed critics and fans alike as the tough-as-nails Katniss Everdeen in the first two installments of The Hunger Games franchise. Katniss fearlessly volunteered to take her younger sister's place in the deadly Games. Her journey is tough, but she saves others from doom and acts as a support system for those who need it, especially her fellow District 12 tribute Peeta.
The Girl with the Dragon Tattoo (2011)
This mystery thriller's female lead is the last person you would want to mess with. Lisbeth Salander (Rooney Mara) is tough, relentless, fearless and hardcore. She takes matters into her own hands after experiencing abuse, and she's a real trooper throughout the entire film. Lisbeth's courage and brilliance make her an asset to journalist Mikael Blomkvist, who can't crack his latest case without her help.
Sucker Punch (2011)
This action-packed flick features an all-girl fighting force that will stop at nothing to break free from their mental institution. The girls envision themselves as tough-as-nails, hardcore warriors, and they use their skill and speed to fight enemies and disarm bombs.
The Help (2011)
The heroine in this movie defines female empowerment not for fighting crime or kicking butt, but for her determination to make a change. Eugenia "Skeeter" Phelan (Emma Stone) is a fresh grad who's not happy with how things are in her society and tries to make a difference by writing about the problems happening around her. She saves the day after her book becomes a hit, and even though her journey is bumpy and full of obstacles, she never lets that get in her way.
Kick-Ass (2010)
In this superhero film, the real hero is Hit-Girl (Chloe Grace Moretz), a hardcore superheroine who's always one step ahead of the crowd. Not only does she save the main hero from attack, she also helps her dad fight crime. Hit-Girl's fierce attitude and superhero moves make her an audience favorite, as well as a great example of a female who can kick ass – pun intended! ~Yara Matar