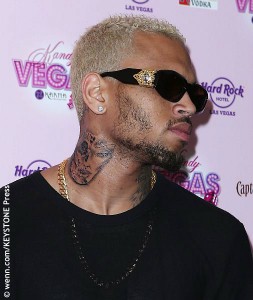 A Los Angeles Superior Court hearing on Monday revealed that the results of 'Turn up the Music' singer Chris Brown's drug test administered earlier this year found the pop star testing positive for marijuana.
The random drug test was conducted last June in Virginia as part of the conditions of Brown's probation resulting from his 2009 assault on ex-girlfriend and fellow pop star Rihanna. In response to the court findings, Brown has stated that he smoked the marijuana in California, and has a medical marijuana card.
Although the drug test was not imposed by a California judge, the testing is standard in Virginia- where Brown has been serving his community service. Judge Partricia Schnegg has arranged a follow-up hearing to take place on November 1, and will assess prosecutors' claims that Brown has not been respecting other conditions of his probation.
Schnegg has told Brown, "I'm not going to order a subsequent drug test," but also reminds the 23-year-old entertainer that he is "not an average person" and that "a lot of people look up to you, a lot of kids." Furthermore, Schnegg urges Brown to be "very mindful of obeying all laws and rules." ~Brandon Bastaldo