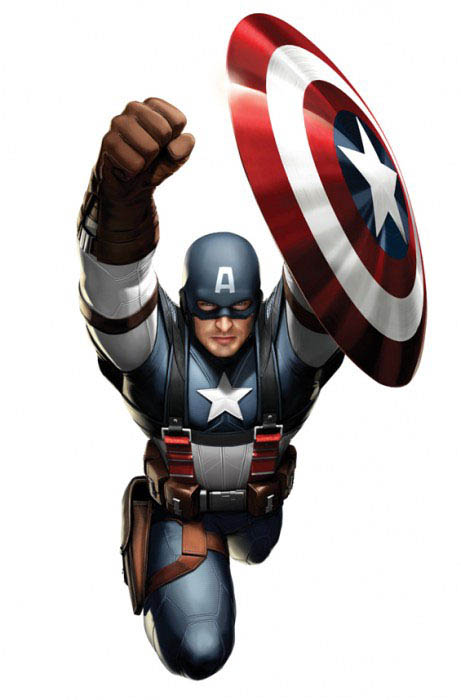 The plot for his latest film Captain America: Civil War may be ironed out, but the future (and past?) of Chris Evans' beloved superhero just got a whole lot murkier.
Captain America: Steve Rogers, a new comic series written by Nick Spencer, released its first issue this week, containing a detail that has both Chris and fans of the franchise reeling. The comic exposed the Marvel character's true allegiance, revealing he's actually an undercover agent for the former Nazi organization Hydra.
Although this plot twist doesn't change Chris' role in the Marvel Cinematic Universe right now, it's unclear how the revelation may steer the direction of the story in coming installments.
Check out the 34-year-old's reaction to the news below, as well as how some other fans processed the development, through Tweets.
What kind of influence do you think this news will bear on Captain America's storyline? ~Matthew Pariselli
Hydra?!?!? #sayitaintso

— Chris Evans (@ChrisEvans) May 26, 2016
The fact that #CaptainAmerica was with #hydra the whole time 😩😂 @Marvel the ultimate @THEVinceRusso swerve!

— Jeff Taylor Jr. (@AJAX_IS47) May 27, 2016
The #steverogers1 #hydra fiasco just keeps hitting my brain over&over, even when I think I'm not thinking abt it. Nonono. Did I mention no?

— Lex (@lexberju) May 27, 2016
I refuse to believe that #CaptainAmerica was a #Hydra agent all along. Can we just have one good superhero for once?

— James (@the_jame) May 25, 2016
@Mackagascar @LetsTalkShazam @Marvel There are some things you shouldn't do. #CaptainAmerica as a longtime agent of #Hydra is blasphemy!

— James Gavsie (@JamesGavsie) May 25, 2016
People talk about #CaptainAmerica became #Hydra . I just don't wike it… 😢😭 pic.twitter.com/XCKFOkSWwT

— CHRIS EVANS Fan Club (@ChrisEvansphoto) May 26, 2016