Deadpool breathes fresh life into Marvel film franchise
By Tribute on May 10, 2016 | 4 Comments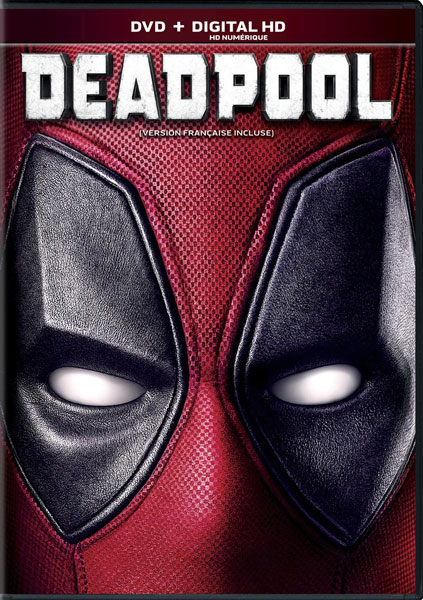 Audiences got their first glimpse of Deadpool in 2009's X-Men Origins: Wolverine, but that also seemed to be the last time he'd grace the screen. After all, he was decapitated at the end of the film. But luckily for fans of the indelible anti-hero, 2016 marked his rip-roaring return to cinemas.
Tim Miller's extraordinarily successful directorial debut, which is lauded for "breaking the fourth wall" by having its lead character acknowledge his fictional roots and address the camera, demolished its box office competitors for three consecutive weeks. The film, based on a Marvel comic series by Rob Liefeld and Fabian Nicieza, has hauled in over $760 million globally and places among the top 70 highest-grossing pictures of all time. With the film's fresh take on the superhero archetype and its seductively raunchy tone, it should come as no surprise that audiences were lured into Deadpool's irresistible web.
The premise of the film is simple. Wade Wilson (Ryan Reynolds) is a sarcastic, witty former Special Forces operative who falls in love with sharp-tongued prostitute Vanessa Carlysle (Morena Baccarin). He is diagnosed with terminal cancer and undergoes a radical procedure he's convinced will cure him.
However, the operation turns out to be a series of terribly torturous experiences led by the twisted Ajax (Ed Skrein). At the helm of a workshop called WeaponX, Ajax aims to morph humans into indestructible fighting machines and he experiments on Wade. Ultimately, Wade is cured but he's also immune to pain and disturbingly disfigured. He abandons Vanessa for fear that she'll reject him, adopts the alter ego Deadpool and seeks revenge on Ajax and his minions. The mission attracts the metallic Colossus and fireball-conjuring Negasonic Teenage Warhead, two X-Men keen on creating a hero out of Deadpool.
The film is an entirely unique superhero project in that it almost doesn't classify as such. In fact, the foul-mouthed Deadpool, who's starved for violent, vicious redemption, at one point says, "I may be super, but I'm no hero."
Deadpool is unapologetically dirty and unafraid of the innumerable sexual innuendos that justify its R-rating (which is a first for a Marvel production). It's highly self-aware and routinely pokes fun at itself and its brand right from the moment the opening credits roll to indicate the picture is "some douchebag's film" starring "god's perfect idiot." The irony of the opening title sequence is complemented by Juice Newton's "Angel of the Morning," a soft-rock early '80s track that plays out in contrast to a series of freeze-frame action shots.
Die-hard Deadpool fans will appreciate this anecdote: the use of Juice's song was Ryan's ingenious idea.
Deadpool's naughty sense of humor is the film's most gratifying element. Credit here goes to Zombieland writers Rhett Reese and Paul Wernick, who jointly penned the screenplay. But a juicy line of dialogue is nothing if not delivered with the zest it demands, and Ryan triumphantly excels (and basks) in giving life to the charmingly filthy text. He revels in this comedic opportunity, which is completely unlike any of his previous roles, from The Proposal to The Change-Up. It isn't just the hunky Canadian who nails his timing, though. Ryan's supporting cast mates induce laughs themselves and provide their leading man with a launchpad to hit his punchlines.
Aside from the biting dialogue conceived by the writers, each scene is well-crafted and assembled to enrich the humor of the film. The murderous rampage Deadpool undertakes is creative, with kill tactics ranging from crushing a man with a Zamboni to smashing another's head in with a safety vault door. A montage of sex scenes between Wade and Vanessa is explicit, which few viewers will strike issue with, but it's also carefully constructed so the crude jokes are held at the center of the narrative rather than the hard, sweaty, grinding bodies of the actors.
On that topic, though, it would be neglectful not to address the allure of the physiques put on display in Deadpool. Ryan bravely bares (nearly) all he's blessed with, Morena disrobes and steams up the camera lens with her stunning physicality and Ed teases the audience by casually lifting his skin-tight shirt occasionally to reveal a hint of his chiseled abs.
The action scenes that ignite the film also excite. A highway chase/standoff that pits Deadpool against carloads of his enemies is a highlight with its visually awe-inspiring technique, even if it demands no emotional investment on the part of the viewer.
But despite Deadpool's muscles, the film isn't without weaknesses. The storyline is so predictable that the only mystery lies in how Deadpool's rivals will meet their end. The arc of the narrative can be traced without even needing to view the film.
Explosions (in and out of the sack) aside, the movie lacks substance. The early scenes are slow-moving and generate minimal interest.
As a comic character, Deadpool is described as pansexual. He has shamelessly flirted with Spider-Man and makes no separation between genders or gender identity in the partners he pursues. But this isn't expressed in the film. A faithful-to-the-comic adaptation of Deadpool's pansexuality would have enhanced the authenticity of the film, but perhaps that's on its way. Ryan has said he'd encourage the introduction of a boyfriend for his character in future films. Audiences will have to wait for Deadpool 2, expected in 2017 with Tim returning as director and Ryan reprising his snarky role, to see if a homosexual (or otherwise) relationship is explored.
Deadpool is a playful, daring and gutsy move on Marvel's part. It takes risks and it rightly reaps the rewards for those efforts. It's sexy and sassy, gory and goofy, and it's the super(snide)hero story that satisfies in ways its predecessors haven't.
DVD/Blu-ray special features
The special features include a gag reel, which showcases Deadpool impersonating Arnold Schwarzenegger atop a Zamboni, a galleries section full of concept art and storyboards; a compilation of still images and videos from set titled Deadpool's Fun Sack; a series of insightful and entertaining deleted/extended scenes; and audio commentary with Tim, Ryan, Paul and Rhett. ~Matthew Pariselli
---
---
---
---
Similar Articles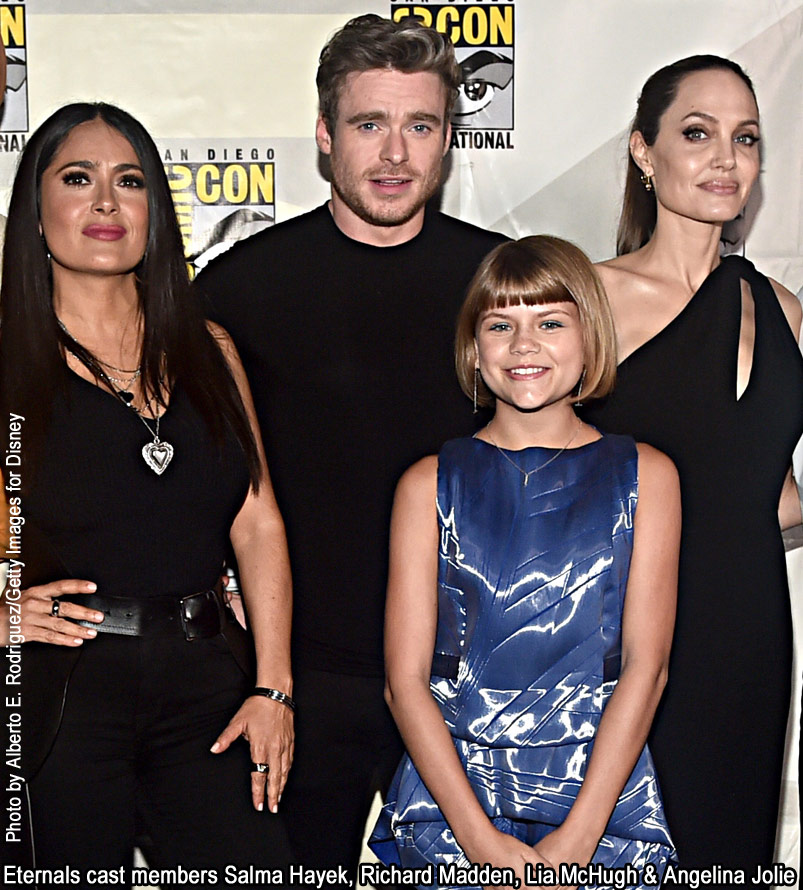 November 6, 2019 | 1 Comment
While filming the movie Eternals in the Canary Islands, stars Angelina Jolie and Richard Madden had to be evacuated from the set when a bomb was discovered.
---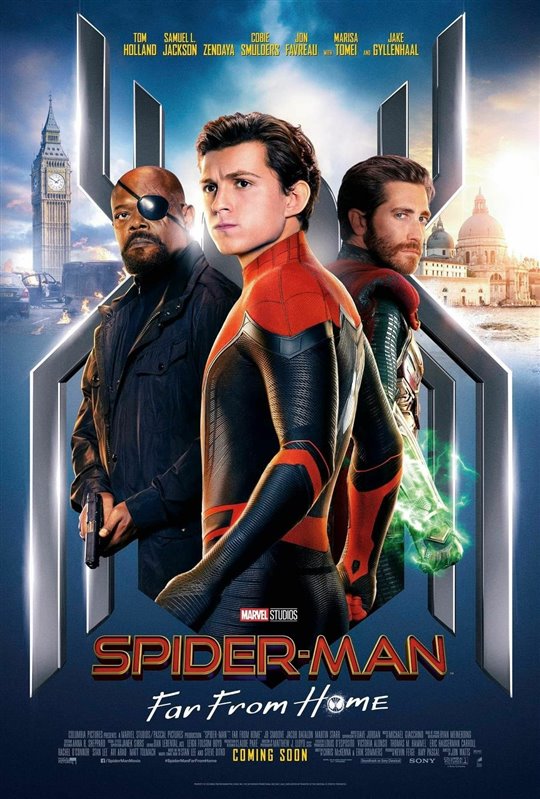 August 21, 2019 | 5 Comments
After several successful films together, Sony and Disney couldn't agree to terms on future Spider-Man movies, putting the hit franchise starring Tom Holland in limbo.
---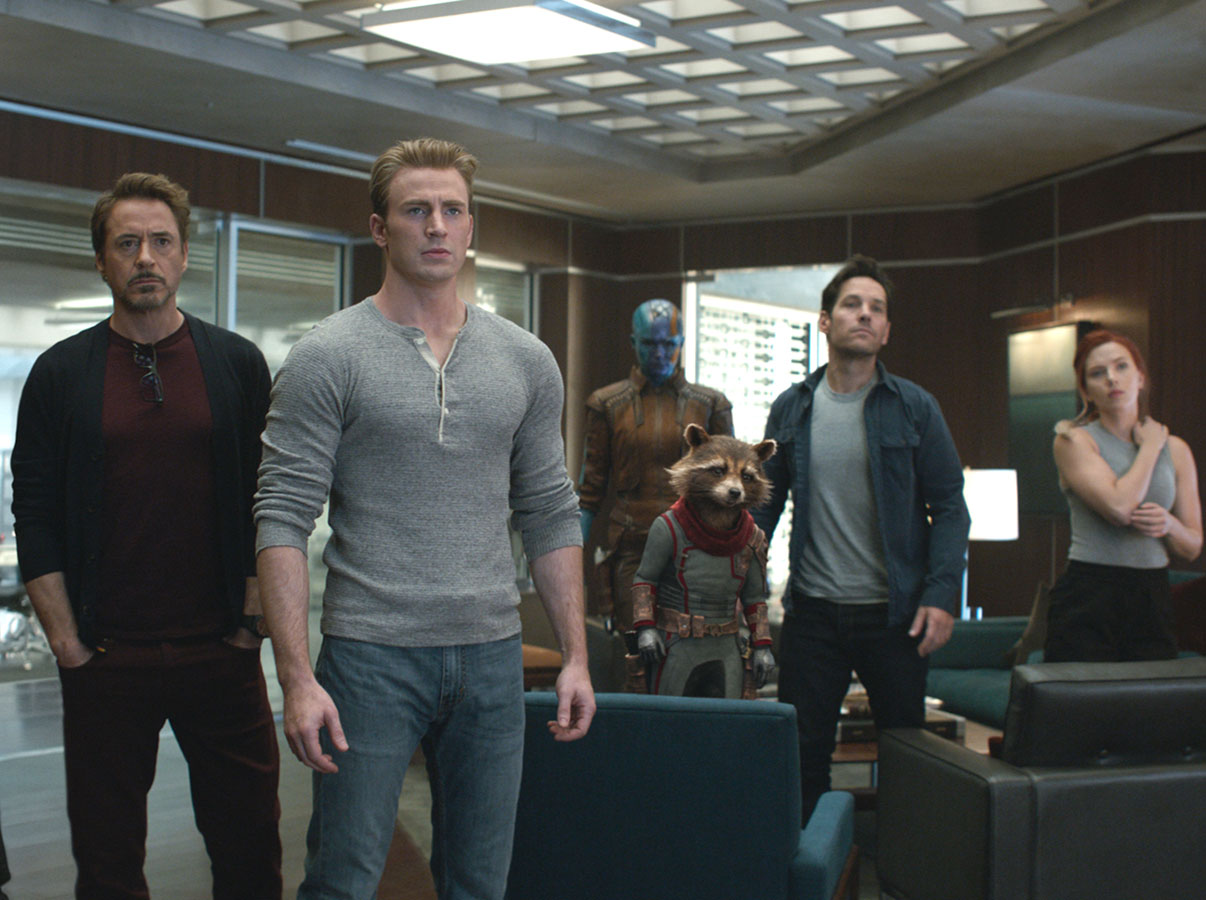 August 13, 2019 | Leave a Comment
Avengers: Endgame releases today on DVD and Blu-ray, and we've got all the info you need about the bonus features that are included for the fans' enjoyment!
---