Exclusive interview with director Shawn Levy
By Alexandra Heilbron on May 20, 2009 | Leave a Comment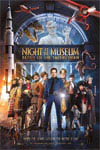 Interview with Shawn Levy, director of Night at the Museum: Battle of the Smithsonian
By Bonnie Laufer-Krebs
Montreal born director Shawn Levy has certainly been on a hot streak when it comes to directing comedies.  To date, his films have grossed over a billion dollars worldwide. Levy both produced and directed the blockbuster hit Night at the Museum which grossed over $580 million worldwide.
He directed the successful 2006 comedy, The Pink Panther, served as the executive producer of Pink Panther 2, and also directed Cheaper by the Dozen and  the hit romantic comedy Just Married, to name a few.
In this exclusive interview, Tribute's Bonnie Laufer-Krebs spoke to Levy  about his latest comedy, Night at the Museum: Battle of the Smithsonian, by phone from the set of his new comedy Date Night, starring Tina Fey and Steve Carrell, which he is currently shooting in Los Angeles.  
Q: Shawn, how are things going on the set of your new film, Date Night?
S.L . It's very, very fun. I'm having a blast with Tina Fey and Steve Carrell as you can well imagine.
Q: I don't even know how are able to get any takes done or keep a straight face with those two on set?
S.L. It's pretty hard, but I have to say working on "Night at the Museum" one and two gave me a lot of practice.
Q:  I'm sure. Now, with Night at the Museum 2 there had to have been immense pressure on you and Ben Stiller. Let's face it, you are following up the original movie which pulled in over half a billion dollars at the box office.  How important was it for you to step it up for this one and how do you even deal with that pressure?
S.L. Well, there was a lot of pressure but most of it was self inflicted. Ben and I agreed not to make a sequel until we knew that I could be better than the first. The studio wanted us to make the movie right away, but I spent a year on the screenplay alone so that we would even have an even stronger story than the first.
Q: Right, because I would think you have to make the location different and even more exciting than the Museum of Natural History in New York.
S.L . Exactly, it had to be a place where there was more at stake and more exhibits.
Q: Right, and where better than the Smithsonian Institute in Washington D.C.  How exciting was it for you to shoot there, because I understand that this is actually the first film to ever be shot on location at the Smithsonian?
S.L. It was amazing, it was a real privilege and honor. I think quite honestly thanks to the first movie and the fact that it had an actual real world impact on real museums across North America.  So when I went to meet with the Smithsonian they were very welcoming because they knew that the first movie increased attendance in New York City's museum.
Q: I was thinking as I was watching this movie, the summer's attendance at the Smithsonian is going to go through the roof after people see it.
S.L. It's already crazy with visitors there. I was there a few days ago and the lines were staggering. We are very excited.  I really hope that people watch the film and feel the same way you did. It's an unbelievable museum and a great place to visit, especially as a family.
Q: There is so much history there and so many historical figures to draw on — how did you and the writers decide exactly what figures you wanted to focus on in this movie?
S.L. I guess there was an embarrassment of riches. We just picked the things and people who struck us as whimsical, but also things that would be funny in combination with each other.  For instance, Napoleon is funny but Napoleon combined with Al Capone and Ivan the Terrible is even funnier. Plus, believe me when I tell you that the DVD version of this movie is going to be ripe with a crazy amount of funny stuff that we couldn't get into the film. It's really about what tickles our fancy, but also about what will create conflict – and we know that conflict creates comedy.
Q: I don't think you can get any funnier than Hank Azaria playing a lisping Egyptian Pharaoh (Kahmunrah).
S.L. I agree. That man is hysterical. I personally think the addition of Amy Adams and Hank Azaria are a huge part of why this movie feels like such a huge step forward.
Q: Shawn, you were also able to get back pretty much the entire cast of the first film. Was that difficult?
S.L. No, I got back everyone except for the old night guards and that was only because we couldn't fit them in to the story.  All of us who made Night at the Museum had really felt over the last few years the good will towards this franchise. Anytime a kid comes up to you, or a parent or a curator and expresses the good will that they feel for Night at the Museum, it's really gratifying. So I called my team and  said let's get the band back together and everyone said yes.
Q: No doubt, they obviously had a great time on the first one, why wouldn't they say yes!
S.L. Yeah, it was a very fun shoot environment and we all enjoy this franchise.
Q: Why does it work so well between you and Ben Stiller?
S.L. It works because he is really intense in a super serious contained way and I'm really intense in a super light extraverted way.
Q: So you complement each other?
S.L.  We are literally diametrically opposed in our vibes but we share a work ethic, we share a comedic sensibility and we share an intense perfectionism.   
Q: Well it works, because I have to say you really feel for Larry (Ben's character) and his dilemma in this movie.
S.L. That's really the biggest thing for me. Honestly, everyone will talk about everything else, but for me my proudest accomplishment in this movie is the warmth of Stiller's performance.
Q: You cannot make this movie without the animals and the creatures, and of course the infamous capuchin monkey is back, who gives Ben a run for his money. But Shawn, you can't just let him be tormented by one monkey – he gets slapped by two in this film!
S.L Yeah, we made it really hard on ourselves because there is no other monkey like that in the world that could be trained to slap Ben in this way. So it took five hours of multiple passes where Ben would  have to fight one monkey while slapping a tennis ball on the other side and then we would swap the tennis ball and the monkey . We would coif the monkey's hair differently with highlights and a faux hawk so he could be the space money and poor Ben would have to do it all over again!
Q: So what ultimately really challenged you here? There are aircrafts, water stunts, computer graphics – there was a lot to deal with.
S.L. The challenge is keeping it all balanced. The challenge was dealing with the complexity of  the visual effects and not forgetting that comedy and character comes first. 
Q: You know, I'm looking at the lead comedic actors that you have so far worked with in your career, it is astonishing. From Ben Stiller, Owen Wilson, Ricky Gervais, Steve Martin, Robin Williams, Steve Coogen, Ashton Kutcher and now Steve Carrell, I know this is a hard question, but who has cracked you up the most?
S.L  Ugh! You're right, no fair. Let's put it this way, there is no movie that I have worked on that I have not ruined many, many takes by laughing at loud. Just yesterday for example I was shooting a scene with Tina Fey and Kristen Wiig (SNL) on Date Night and those ladies are just so funny! They riff off each other so well. As a matter of fact all of the actors that I like to work with are improvisational and for me coming to work is fun but the best part is that every day I am going to be surprised. Every day is different than the one before and I am thankful that I get to do something that I love, something that I am passionate about.
Q: So when is Date Night scheduled to be released?
S.L. Date Night will be out next Spring and it's going really well, with as I mentioned Steve Carrell and Tina Fey but it also has (like Night at the Museum 2) an amazing supporting cast that includes Mark Wahlberg, Mark Ruffalo, James Franco, Kristen Wiig, Mila Kunis and Ray Liotta. It's really a lot of fun every day.
Q: Do you pinch yourself every morning when you get up?
S.L. Yes, yes I do and in fact when I complain about how stressed and overworked I am, my wife — who has been with me since my student film days (pre-Big Fat Liar) — says to me, "Shawn, ten years ago did you dream that you would be bitching about having to run from a Ben Stiller to a Steve Carrell lunch to a Tina Fey dinner to a Steve Martin cocktail?" It's all very, very fun. I love coming to work every day!
---
---
---
Similar Articles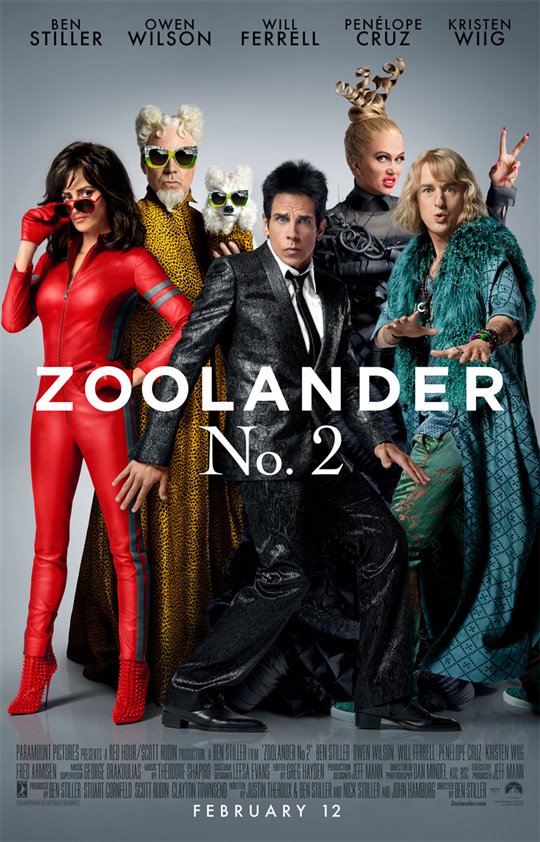 January 23, 2017 | 4 Comments
The Razzie nominations have been announced just a day before the Academy Awards are set to release their list. Do you agree with their choices for worst of 2016?
---
---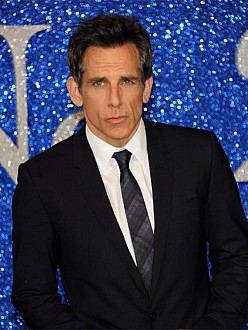 February 5, 2016 | Leave a Comment
Ben Stiller has paid tribute to the late David Bowie admitting working with him on the first Zoolander film was a "high point" in his career. The "Heroes" singer – who starred in several films – had a cameo in the comedy movie when he judges a…
---