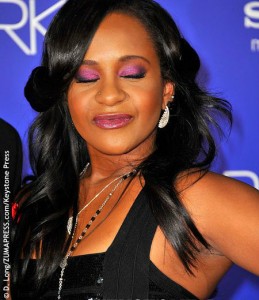 Four days after Bobbi Kristina Brown was found unresponsive in the bathtub of her home, doctors have told the family there's nothing more that can be done.
"It's now a matter of when the family wants to let go and accept that she's pretty much not going to make it," a source said. "[Doctors have] left it up to the family as to how long they want to keep her alive."
This news is especially devastating to her father Bobby Brown – who also turns 46 today – who was optimistic that she would recover.
"Bobby has been crying nonstop since yesterday," a family member said. "We are grieving."
Despite this news, the family still remains hopeful.
"It's sinking in that this is it," another family member said, "but we're all still praying that God will intervene and heal her body." ~Sandra D. Sukraj