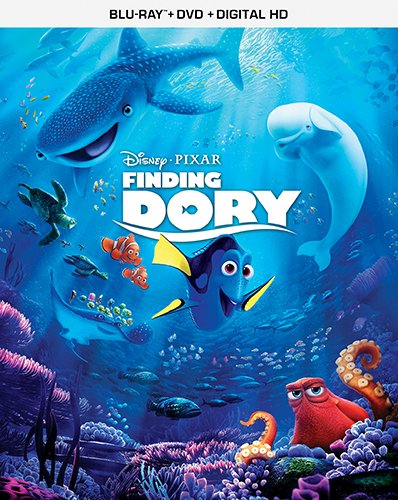 What was once a tale about a clownfish who lost his way in the great ocean is now about a regal blue tang fish with short term "remembory" loss on a search of her very own. Although it's been over 13 years since Nemo's deep sea adventure, Finding Dory, directed by Andrew Stanton, actually takes off only one year after the events of the 2003 classic Finding Nemo.
Now living with Marlin and Nemo, Dory spends her days "helping out" with Nemo's class, taught by Mr. Ray. Triggered by a lesson about stingray migration, the first of many gorgeous moments in the film, Dory suddenly regains memories of a family she had long forgotten. This sets her (along with an eager Nemo and an uneasy Marlin) off on an epic adventure to the Jewel of Morro Bay in California to find her long-lost parents.
Along the way, they encounter a scad of new friends to assist them with their mission. One such aide is Hank the septopus (a term for an octopus that has seven tentacles rather than eight that Disney has coined). Hank is a grumpy old curmudgeon whose sole goal is to make it to an aquatic sanctuary in Cleveland where he can finally relax — and if getting there means helping Dory, then so be it.
Voiced by the perpetually entertaining Ed O'Neill, Hank is my absolute favorite character in the whole movie. Not just because he's my acerbic brother from another mother, but because he's got ultra kick-ass cloaking abilities. Like I said, Hank is an octopus, so he can camouflage into his surroundings, anything from a potted plant to a handrail. This special talent comes in very handy towards Dory's mission, and also offers up some of the coolest imagery in the film. (Note: During the end credits, there's a fun game you can play with your kids that involves Hank).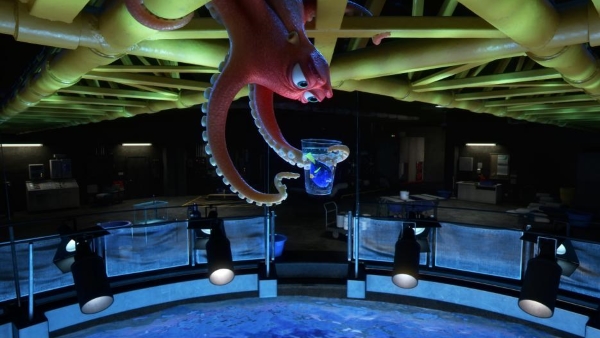 Pixar really outdid themselves with Finding Dory, especially Hank. (Note #2: If you check out the DVD's bonus features, you'll learn just how difficult it was for them to bring an octopus to the big screen). Every moment in the film felt like a watercolor painting come to life, in super high definition. But what's even better is the filmmakers' sense of play and humor. While there are definitely somber moments, the real truth is that we're watching a bunch of marine life talk and act like humans. It's silly, and the folks at Pixar know it. Not to spoil anything, but there's a pretty priceless slo-mo sequence near the end of the film that had me in awe (and in stitches). It's the perfect combination of animation, story, and character, all with a superb song choice. It's worth every penny just to see that scene, I promise.
Although I hope to see much more of Hank in the future (sorry Pixar), he isn't the only standout personality in Dory. There's also Becky, the craziest-looking loon you'll ever see, who makes her triumphant return as my second favorite character in the film, as well as a near-sighted whale shark named Destiny (voiced by It's Always Sunny in Philadelphia's Kaitlin Olson), a beluga whale named Bailey (Modern Family's Ty Burrell), who hasn't yet figured out echolocation, and a pair of very British sea lions (Idris Elba and Dominic West) who refuse to let poor Gerald (my third favorite character) onto their rock. All these characters and their hilarious idiosyncrasies are what make Finding Dory so charming. I found myself obnoxiously laughing out loud thanks to this diverse pack of misfits, and that says a lot, because I'm pretty much Hank personified.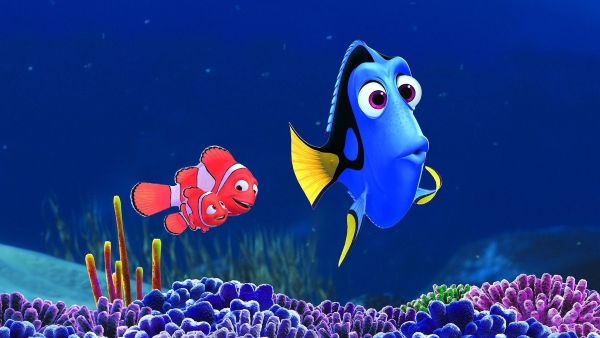 Of course, we can't forget about the original three. Nemo is just as adorably precocious ever (albeit voiced by newcomer Hayden Rolence, because Alexander Gould has since hit puberty), and still believes in Dory like no one else can. On the opposite end of the spectrum, there's Nemo's pragmatic father Marlin (again voiced by one of my favorite actors, Albert Brooks) who has to learn some hard lessons about himself and his preconceived notions of his friends.
But when all is said and done, this is Dory's tale. It was a pretty seamless transition from Nemo's adventure to Dory's, because Dory was so gosh-darn winsome in the first film. It's rare that a movie's hero (or heroine) produces as many, if not more, laughs than its secondary characters, but this little tang serves it in spades — which is a testament to great writing, and the always-stellar work of Ellen DeGeneres. There's a warmth, earnestness, and generosity of spirit to her voice that brings Dory alive, and makes her the star of this instant classic.
As is the case with most Disney movies, there's a lesson to be learned in Finding Dory. Just like Nemo's tiny fin, Dory finds herself with a "handicap" — her memory. But, as we ultimately discover, just because she's different, doesn't mean she's any less special. Just because she often forgets things, doesn't mean she's not capable of great intelligence, sharp wit, and inspiring acts of ingenuity. And when you're telling kids that, despite any obstacle or barrier they may face, they can still do or be anything they want — well, that's a movie I can swim with. ~Shelby Morton
Bonus Extras: Deleted scenes, an all new mini-short called Marine Life Interviews, a short film titled Piper, special featurettes Animation & Acting, Deep in the Kelp, and the one I mentioned earlier, The Octopus That Nearly Broke Pixar, where you'll also learn a lot about octopi (or is it octopuses?).
If you've seen Finding Dory and you'd like to rate and/or review it, click here.