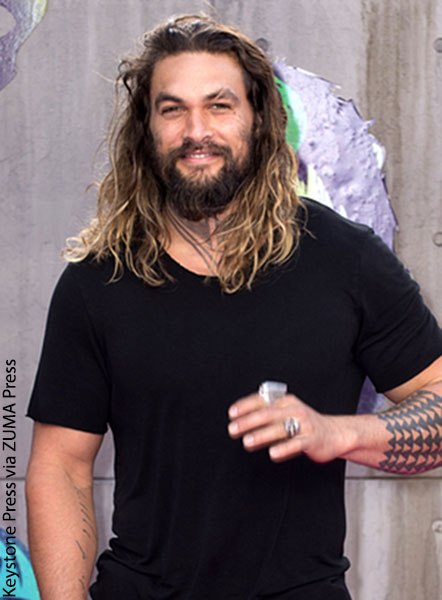 Jason Momoa has something brewing behind the scenes — and it's not just another movie.
When Jason posted a picture of himself hanging out with the creators of Game of Thrones who were filming in Northern Ireland, fans of the show got hyped — speculating that he will be somehow returning as Khal Drogo for season 7.
Instead, he was just visiting Dublin to take a tour of the Guinness Brewery, where they gave him his own custom brand of beer called "Mano Brew." The beverage is shown in a black bottle with the actor's signature printed on the front.
Jason was clearly excited to have his own brand of beer, writing on Instagram "I'm in awe" and "Da MANO. Luckiest man on earth Ohana @guinnessus."
While no further details were revealed about the product, at least what we do know is that we can catch him as Aquaman in the upcoming Justice League, which is scheduled for release in November 2017. ~Natalia Makarski
Check out more of Jason's journey in beer in his Instagram posts below: