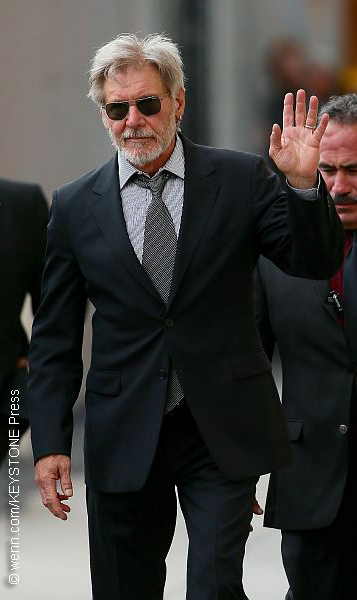 Footage of Harrison Ford's near-miss with a passenger plane has hit the Internet.
Last week, news broke that the 74-year-old Star Wars actor mistakenly attempted to land his single-engine aircraft on the taxiway of an Orange County, California airport, flying directly over a plane carrying 116 people.
Now, TMZ has shared a video of the incident, clearly proving that the Oscar nominee was in the wrong.
The silent, 45-second video shows an American Airlines 737 plane taxiing. Suddenly, Harrison's small yellow aircraft enters the frame from the right and dips down above the much larger airliner.
The Indiana Jones actor then lands his Aviat Husky on the taxiway rather than the runway.
Luckily, no one was hurt and the American Airlines plane departed for Dallas minutes later.
For his dangerous misjudgment, Harrison is still under investigation by the FAA (Federal Aviation Administraiton).
Watch footage of the incident below and let us know what you think. ~Matthew Pariselli