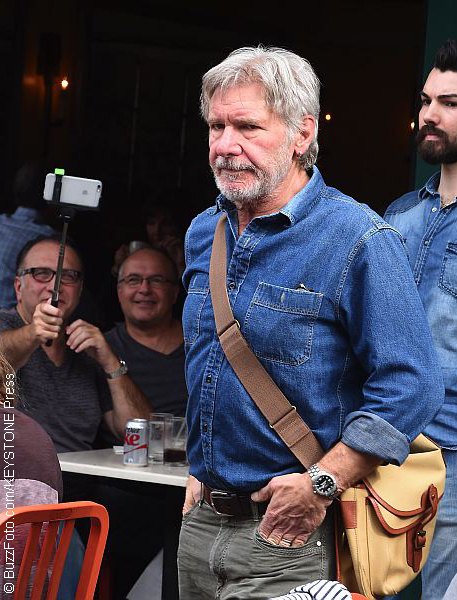 Harrison Ford is under investigation by the Federal Aviation Administration (FAA) after he reportedly attempted a landing on the taxiway of a California airport, flying directly above a plane carrying 110 passengers and six crew members.
The incident occurred Monday, Feb. 13 at John Wayne Airport in Orange County, California when the 74-year-old Star Wars actor had been instructed to land his single-engine aircraft on a runway but mistakenly attempted to land on a taxiway instead.
In the process, he passed over American Airlines flight 1546 — a Boeing 737 aircraft — that was preparing for takeoff.
As reported by NBC, landing on a taxiway is a violation of Federal Aviation Administration safety regulations.
No one was harmed in the incident, but according to Entertainment Weekly, the FAA is investigating why Harrison attempted a taxiway landing.
The Oscar nominee was heard asking air traffic controllers in a recording: "Was that airliner meant to be underneath me?"
As reported by EW, "pilots who violate FAA regulations can face penalties ranging from a warning letter to a license suspension or revocation."
The Indiana Jones star has a long history as a pilot, having logged more than 5,200 hours in the air. But despite his experience, he is no stranger to air-related incidents.
Harrison crashed a helicopter just outside Los Angeles in 1999, then the following year, he crashed a six-passenger plane in Nebraska. Most recently, he crashed a refurbished WWII training fighter on a Venice, California golf course in 2015. He sustained serious injuries as a result.
What do you think of Harrison's latest aircraft escapade? ~Matthew Pariselli