Hayden Paniettiere at LA Sharkwater Extinction premiere
By Alexandra Heilbron on February 1, 2019 | 1 Comment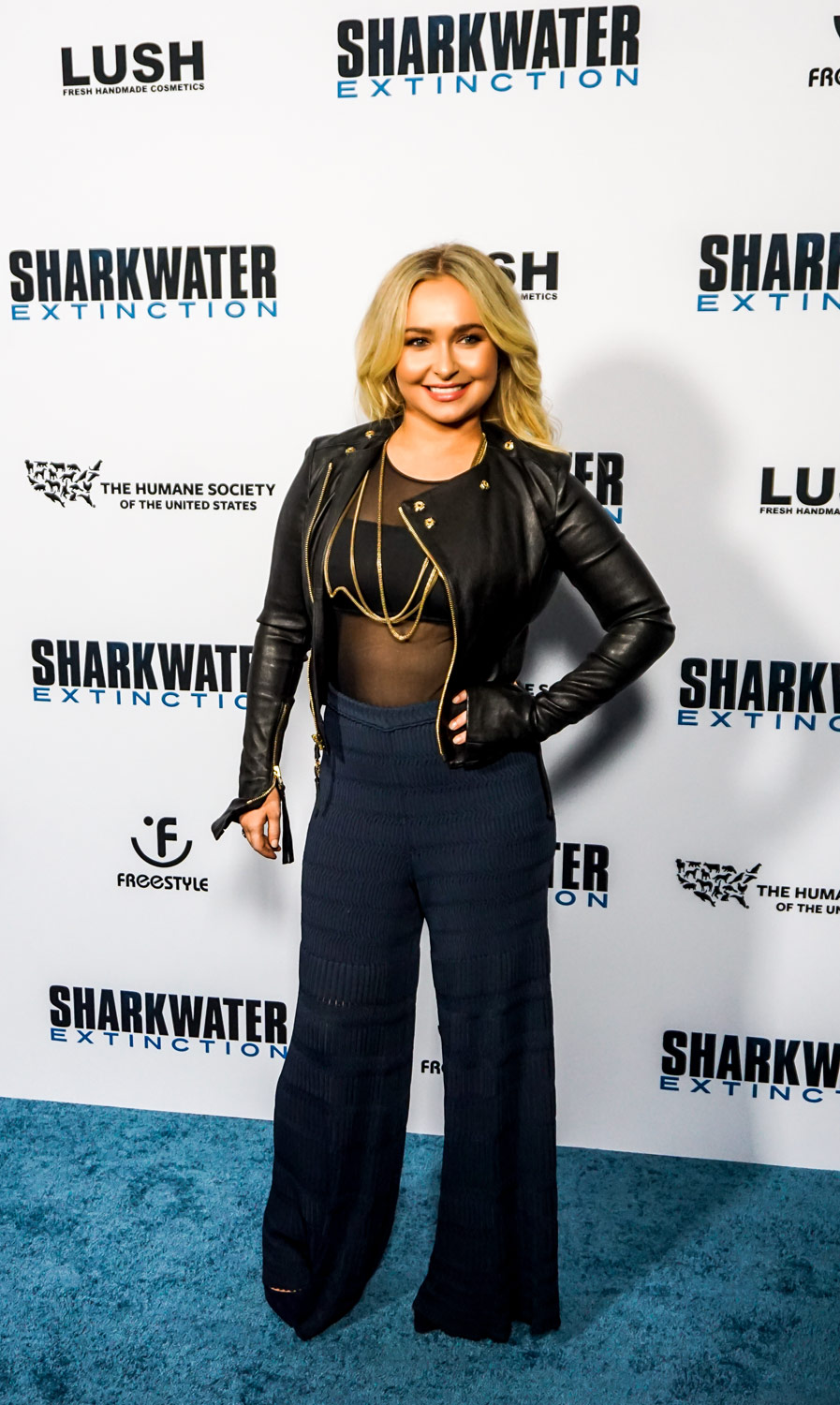 Celebrities such as Hayden Panettiere, Stuart Townsend and Bo Derek turned out for the Los Angeles premiere of late director Rob Stewart's award-winning new movie Sharkwater Extinction at the ArcLight Hollywood on January 31, 2019 in Hollywood, California.
Rob's parents, Brian and Sandy Stewart, were pleased by the turnout and the support shown by so many at the premiere.
Nashville star Hayden Panettiere, who is known for her efforts in saving whales and the oceans, commented, "What Rob Stewart accomplished in this beautiful film is more than most people can accomplish in their entire lives."
Sharkwater Extinction, which releases in the U.S. in select theaters on March 1, 2019, is a follow up to Rob's first film, the award-winning Sharkwater, which inspired numerous countries and territories to ban the sale of shark fins.
However, he'd recently discovered that up to 150 million sharks were still disappearing each year. In Sharkwater Extinction, his investigation leads him on a dangerous adventure into the illegal shark trade as he discovers that sharks are being used, without mention on labels, in everyday products such as cosmetics and pet food.
Salem star Stuart Townsend was extremely moved after watching Sharkwater Extinction, admitting, "I'm blown away. This is an incredible film that does justice the message Rob wanted to share with the world."
Composer Jeff Rona; Emmy award-winning cinematographer/Shark Week star Andy Casagrande; editor Will Allen; The SeaChange Agency founder Brock Cahill, who was one of Rob's best friends; Julie Anderson, who co-founded United Conservationists with Rob, and Shark Activist/Nakawe Project Founder Regina Domingo, who joined Rob on some of the most hair-raising adventures in the movie, all worked on Sharkwater Extinction and were on hand for the special premiere.
Actress Bo Derek, who is also known for her love of animals, especially for her efforts to end horse slaughter, said, "Sharkwater Extinction is the heart and soul of Rob Stewart. The movie is very moving, and Rob's incredible spirit and hopefulness comes through."
Check out some of the photos from the premiere below and if you missed Sharkwater Extinction during its theatrical run, you're in luck — it's now available to download at iTunes by clicking here.
---
---
---
---
Similar Articles
August 12, 2020 | 1 Comment
Millions of sharks are killed every year for the global shark fin trade. Stars & activists are using their voices this Shark Week to call for a #FinBanNow.
---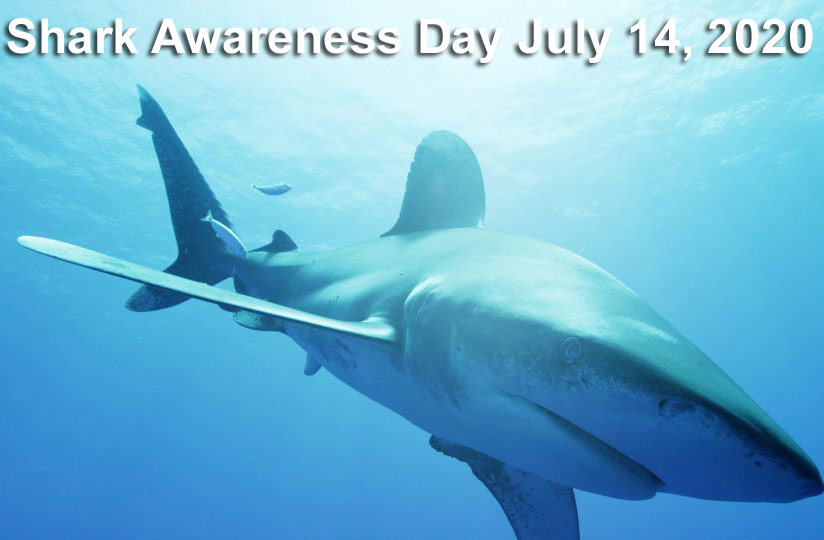 July 14, 2020 | 1 Comment
On Shark Awareness Day today (July 14, 2020), check out these amazing facts about sharks and some of the top films about sharks and ocean conservation.
---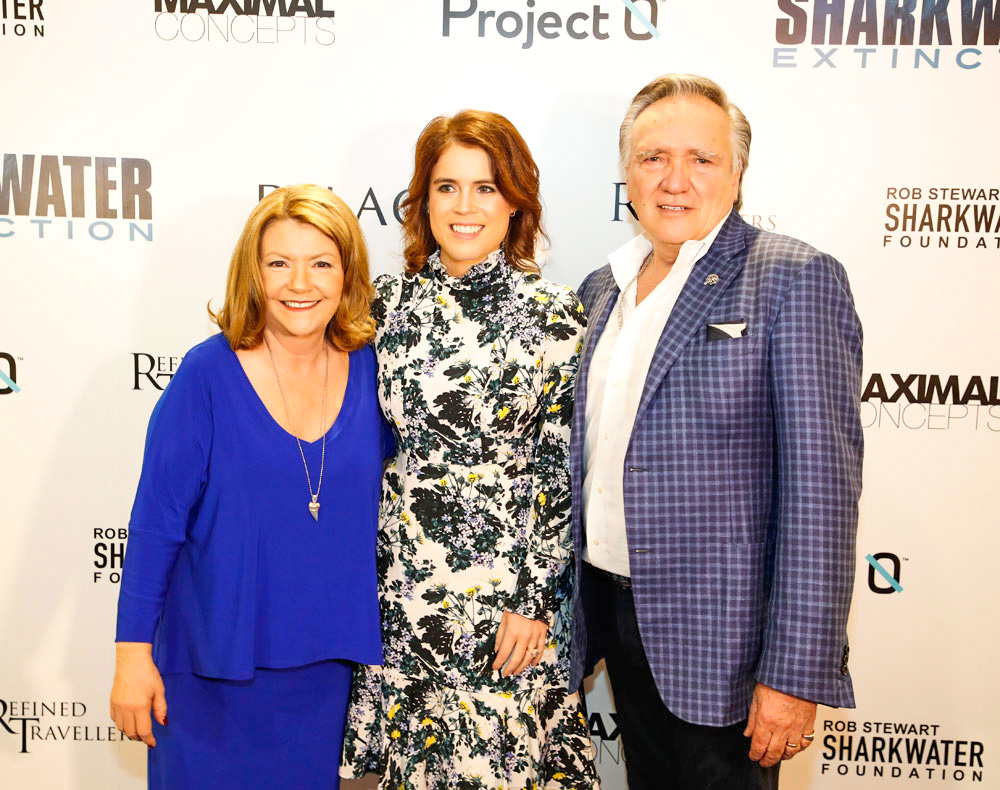 April 10, 2019 | 2 Comments
The Hong Kong premiere of Rob Stewart's third movie, Sharkwater Extinction, was hosted by HRH Princess Eugenie of York and attended by many local celebs.
---