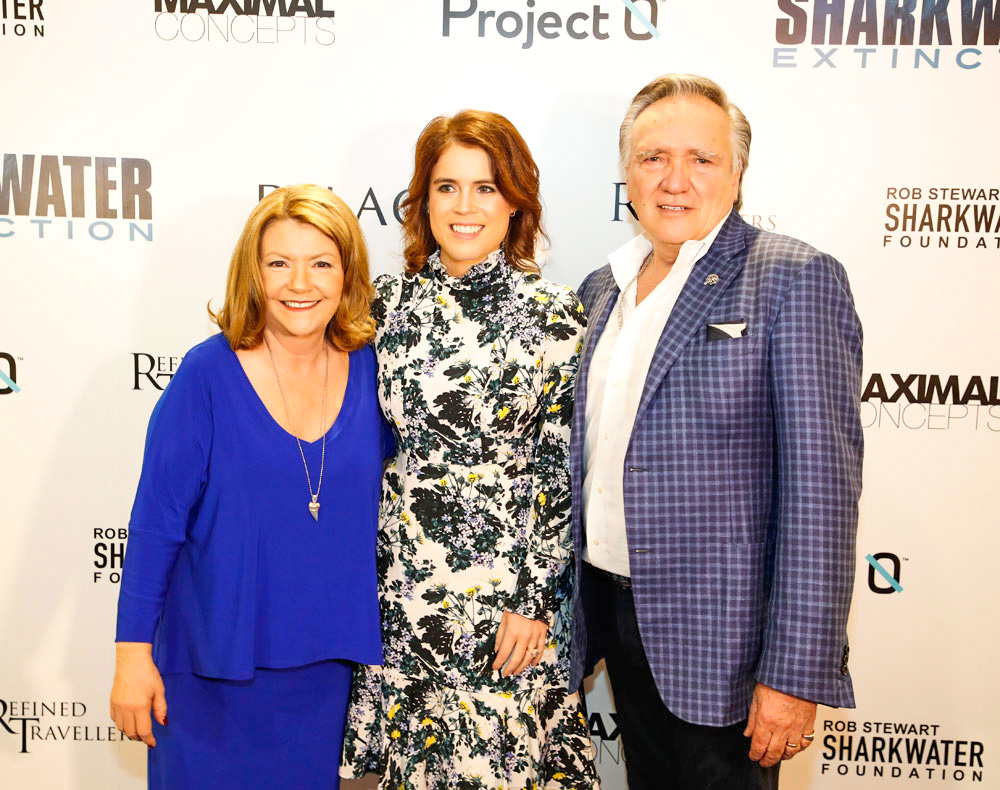 Hong Kong was the setting for a special premiere screening of Rob Stewart's third movie, Sharkwater Extinction, in support of the Rob Stewart Sharkwater Foundation and Project 0 on March 28, 2019.
The screening was hosted by HRH Princess Eugenie of York, along with Rob's parents, Brian and Sandy Stewart (pictured above). Rob Stewart's previous films include the multi award-winning Sharkwater and Revolution. Sharkwater Extinction debuted at the Toronto International Film Festival to a lengthy standing ovation and has since received rave reviews and multiple international awards.
On her collaboration with the film, HRH Princess Eugenie of York, an ambassador for global ocean charity Project 0 said, "It's such a wonderful cause and Rob is such a hero and inspiration, so anyway we can share his message and the story of these sharks and what the world can do to be a part of it is amazing."
Pictured below: HRH Princess Eugenie of York with special guests author and former model Kamilla Holst, Instagram influencer Ana R, model Jessica C, model/actress Ankie Beilke and actor Carl Ng.
Sharkwater Extinction is now available for download. Click here for more information.