Interview with Neal Bledsoe: Sex and the City 2
By Alexandra Heilbron on May 27, 2010 | 1 Comment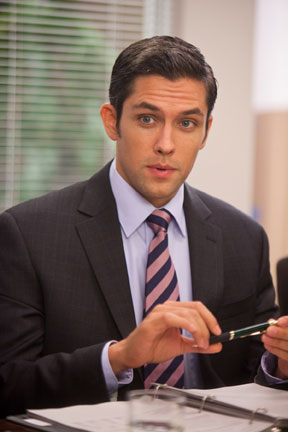 Toronto native Neal Bledsoe was over the moon when he found out he'd landed a small role in the much anticipated Sex and the City 2. The handsome hunk is best known for his breakout role in Gossip Girl — especially for his now infamous gay kiss with one of the show's lead actors — Ed Westwick. Bledsoe might also look familiar to Ugly Betty fans. He spent the last season playing Claire Mead's long lost son Tyler, who was ready to shake things up at Mode once he discovered who his real mother was! Tribute's Bonnie Laufer spoke to Bledsoe in Toronto about the opportunity to work with the Sex and the City gals and how being on a couple of hit television shows has literally changed his life.
Q: You spent the last year as one of the lead characters on the hit series Ugly Betty. That must have been an incredible experience for you.
N.B. It was such an incredible show to work on; it was like going to work with friends. There was such an amazing ensemble of people who wanted to work and like what they are doing. It was such a creative environment too. They encouraged people to work outside the box and bring your own ideas to the characters and the storyline. I had never worked in an environment like that before, so it was an amazing learning experience.
Q: You had a lot of great scenes with Vanessa Williams. Going head to head with someone like her must have been a blast.
N.B. I had a huge crush on her when I was a young boy.
Q: Oh really, did you tell her?
N.B. No, I did not. I was way too shy.
Q: It would have made your scenes a lot sexier!
N.B. Or maybe, a lot more awkward (laughs)! She was amazing to watch in action. What a great talent that woman is. We had so many wonderful scenes together and she was so giving and patient. It's unfortunate that the show got cancelled because I really hoped there would have been another season. There was talk about me joining the show full time which is something I would have jumped at. It just wasn't meant to be.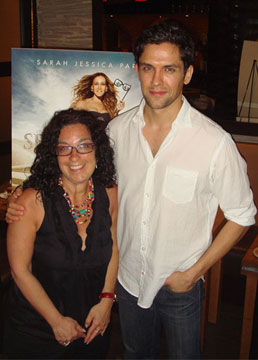 Q: So now you're in Sex and the City 2 playing a lawyer working in the same firm as Miranda. How did you enjoy having the opportunity to be in one of the biggest films of the summer?
N.B. It was pretty amazing, another great experience. I tried to approach this job like I approach any other job. Just keep my head down and get to work and try not to be too in awe of my surroundings! It's hard in this business to make the transition from TV to film sometimes because I find that people like to categorize you, but I am incredibly grateful to be in a film like this.
Q: It must have been overwhelming after how successful the first movie was. Do you recall your first day on set?
N.B. The first day for me was the table read and I think for them it was like getting back from a summer break — their first day of school. They were all kind of excited to see each other and were so ready to work together again. For me as a young actor to be with this cast was incredibly humbling and exciting. They were all so professional and ready to get to work and once I got over my minute of disbelief of being in the same movie with them I was thrilled to add my tiny bit of story to this movie.
Q: Were you impressed by their bond on and off the set? They've been working together for so many years.
N.B. Yeah, by knowing each so well you sort of get over the B.S. It's not a competition with these woman — they are all supportive of each other and it is really wonderful to watch. They are an ensemble and they know what each is going to do and they trust each other. My theory of it is it was like a female Star Trek.
Q: That's an interesting analogy. At least they didn't have pointy ears.
N.B. No, I was the guy who had the pointy ears. I was actually more like a Klingon.. learning from everything they did.
Q: You worked quite closely with Cynthia Nixon who plays Miranda.
N.B. I really liked working with her. She is the kind of actor I would like to be. She is incredibly gracious and generous and so talented. I remember we did the scene across the meeting table and (director) Michael Patrick King came up to give me an adjustment to try and Cynthia gave me a personalization for the adjustment. She was telling me, pretend I gave you this job, or pretend that I'm friends with your dad or something so it made it personal and it really helped me with the character. She didn't leave me stranded or hanging, she was there to help and I so appreciated and admired that. Even off set I grilled her as much as she had the patience for about her time on Broadway. I was kind of in awe of her in a way. She is a very impressive woman and I learned a lot from her.
Q: Did you spend any time with Sarah Jessica Parker? She seems to be someone who really knows how to hold it together as the leader of this pack and the executive producer of the film. What were your impressions of her?
N.B. I think she does it by magic (laughs). There's a certain sense of presence that she brings to the room and she is very self assured. When she walks into the room it's like seeing somebody incredibly confident.
Q: Did you watch the show, or see the first film?
N.B. I did, I loved the show.
Q: So you're not a closet Sex and the City fan, you are out of the closet!
N.B. (laughs) I'm out and proud of it!!
Q: Why did you love that show so much? Why do you think it's so popular and appealing?
N.B. I don't think it's really a male vs. female thing when it comes to liking the show, it just boils down to really great writing and fantastic stories. That's what I responded to. I'm not somebody who cares so much for the fashion, but I loved the incredibly compelling stories that are occurring in these ladies' lives. I loved that there are these four people who are just trying to make it, they just want to be the kind of people that they want to be in life. I think that everyone can connect with that.
Q: Have you seen the film?
N.B Yes, I was at the New York premiere at Radio City Music Hall.
Q: What did you think?
N.B. I liked it. I was laughing hysterically at parts and wiping away tears at at other parts. I think fans will love it and people who have never seen the show or the first film will thoroughly enjoy it and make them want to go back and explore the series. It's really a lot of fun.
Q: You've done a lot of television, but what really brought you attention was when you had a scene where your character kissed one of the male leads on Gossip Girl. Was that the first time you'd experienced that kind of attention?
N.B. It's incredible what people respond to. Yes, it was the first time I had ever experienced that kind of notoriety. I remember I was sitting outside in the middle of a park in New York and I was having this sort of Zen moment where I felt like all was right in the world. All of a sudden I get this Facebook message on my Blackberry. It was a photo editor from Entertainment Weekly saying we want a picture of you about some story we are doing about casting. I thought it was all innocent, a story about a local working actor makes good in New York City. So I told them sure, and then as soon as it hit my girlfriend bbm'd me and asked me why I was on the Perez Hilton website. It felt like the ground had been knocked out from under me. So the next day I come to set and there was all this paparazzi trying to get my picture and I was gob smacked! Really taken by surprise, I felt so self conscious about how I looked, and what I was wearing. It was an incredibly weird feeling. I wasn't prepared for anything like that and all I wanted to do was get inside and do my job.
Q: So what's next?
N.B. I'm going to be doing some Shakespeare off Broadway in New York very soon. Twelfth Night in fact, and I am really looking forward to doing more stage work. I am very excited and looking forward to doing theater again, it's been a while.
Q: Well, best of luck to you with everything and it's been a pleasure talking with you.
N.B. The pleasure was all mine.
---
---
---
---
Similar Articles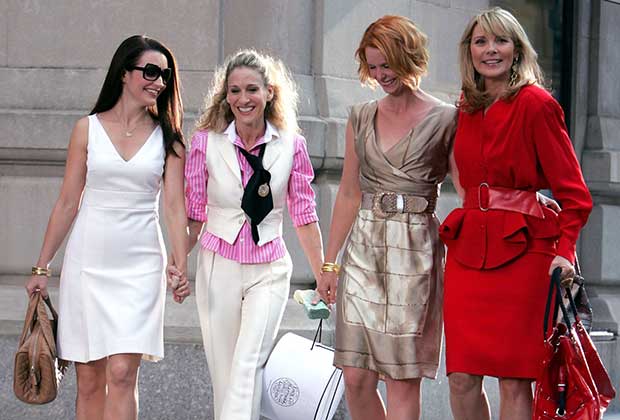 March 28, 2019 | Leave a Comment
Good news for fans of Sex and the City! Author Candace Bushnell has announced her new book, Is There Still Sex in The City? will be published in August.
---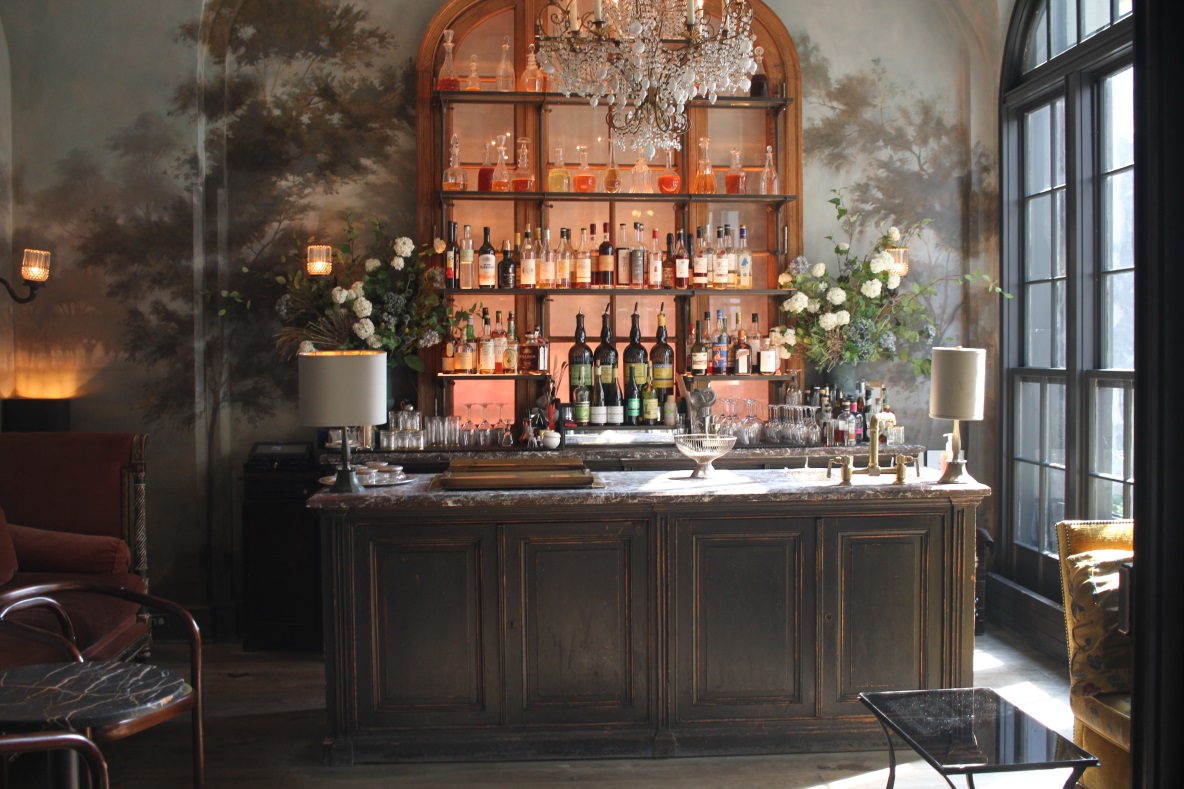 November 6, 2018 | Leave a Comment
To celebrate the release of Succession on Blu-ray (Nov. 6th), HBO invited us to visit the key filming locations in New York City as seen on classic HBO shows.
---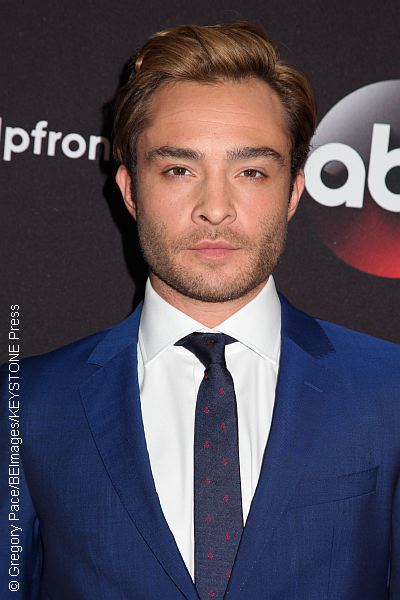 January 5, 2018 | 2 Comments
Ed Westwick's role in upcoming BBC drama Ordeal by Innocence has been recast after the actor was the subject of rape and sexual assault allegations by three women.
---