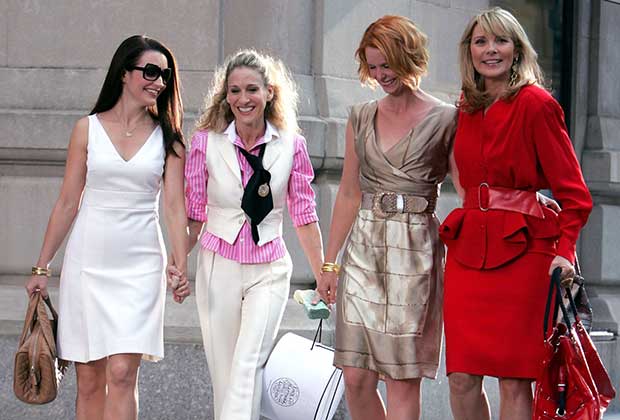 The television series Sex and the City, which aired on HBO from 1998 to 2006 and then spawned two feature films, left a profound impact on women all around the world, with their style and distinctive personalities.
Everything SATC's four women — Miranda, Samantha, Carrie and Charlotte — did and wore became part of pop culture in those years.
Good news for fans was announced yesterday — Sex and the City author Candace Bushnell has announced her new book, Is There Still Sex in The City? will be published in August by Grove Atlantic, and the rights have been picked up by Paramount Television.
"It didn't used to be this way. At one time, fifty something meant the beginning of retirement — working less, spending more time on your hobbies, with your friends, who like you were sliding into a more leisurely lifestyle," Bushnell said Wednesday in a statement. "In short, retirement-age folks weren't meant to do much of anything but get older and a bit heavier. They weren't expected to exercise, start new business ventures, move to a different state, have casual sex with strangers, and start all over again. But this is exactly what the lives of a lot of fifty- and sixty something women look like today, and I'm thrilled to be reflecting the rich, complexity of their reality on the page and now on the screen."
Bushnell will write the pilot script for the TV adaptation, which has not yet been green-lighted. Paramount Television president Nicole Clemens said in a statement, "We're thrilled to be able to continue that conversation from the underrepresented point of view of women in their 50s and answer the question with, 'Yes! There is more sex in the city!'"
It's not clear yet if the original cast will return, but Sarah Jessica Parker has been vocal about taking part in a reunion. ~Fatma Ozen