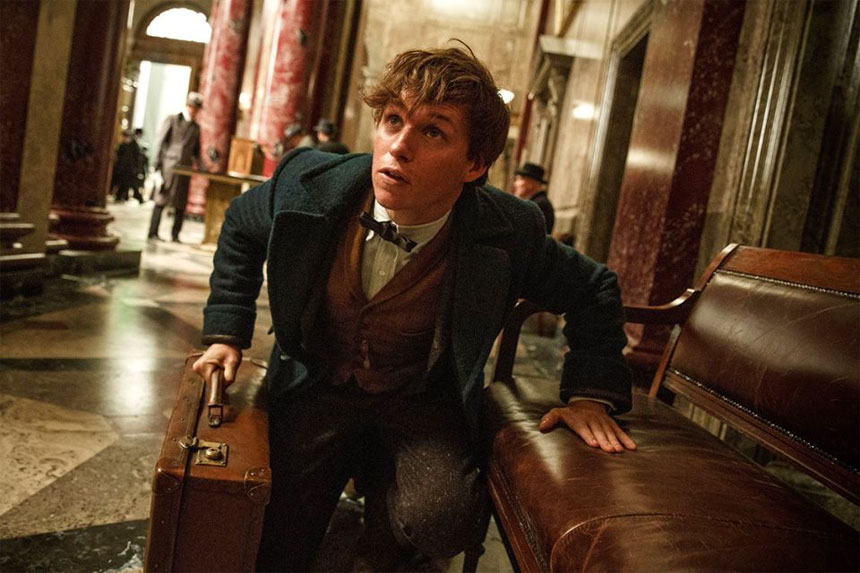 Fans from around the world joined the Fantastic Beasts and Where to Find Them cast in a live Q&A on Thursday. While J.K. Rowling, Eddie Redmayne, Katherine Waterston, Alison Sudol, Dan Fogler, director David Yates and producer David Heyman were live in London, Colin Farrell and Jon Voight joined in from Los Angeles.
Towards the end of the event, Rowling revealed: "We always knew that it was going to be more than one movie — we knew that from the start — so we set a trilogy as a sort of placeholder, because we knew there would be more than one movie. But we've now, I've now done the plotting properly, so we're pretty sure it's going to be five movies."
At this global fan event titled Fantastic Beasts: A Return to J.K. Rowling's Wizarding World, fans who were gathered in New York, Sao Paulo, Mexico City and Rome were able to ask the stars and directors questions.
When Eddie was asked how he identified with his character, he replied that he identifies with Newt Scamander's passion for his magical creatures. "At the beginning of the film, it's the be all, end all for him. He's almost myopic; he's there and he cares about them passionately. I'm like one of those people. If I'm focused on one thing, then I focus on that thing."
Katherine, who plays Tina, identified with her character through the struggles of an actor. "My character Tina is kind of in the middle of a struggle when you meet her in the film. I identify with her as an actress." She explained: "There's a struggle between what you think you're capable of and what you're actually delivering in the world. When I read the script, I really identified with that."
Fans also asked the question we all want to know: Will we see Dumbledore? David Yates confirmed, "We can't tell you too much because we'd have to kill you all, but we do mention Dumbledore and he features in a wonderful scene between Colin and Eddie." He added: "Grindelwald does feature in the background and is going to become a much more prominent feature moving forward."
Attendees were treated to a never-before-seen reel featuring the first 10 minutes from the much-anticipated film, followed by a screening of Harry Potter and the Sorcerer's Stone seen for the first time ever in IMAX.
There you have it, fellow Potterheads! You can watch the Q&A live event below.
Fantastic Beasts and Where to Find Them will charm audiences when the movie opens in theaters on Nov. 18, 2016. To buy tickets, click here. ~Marriska Fernandes