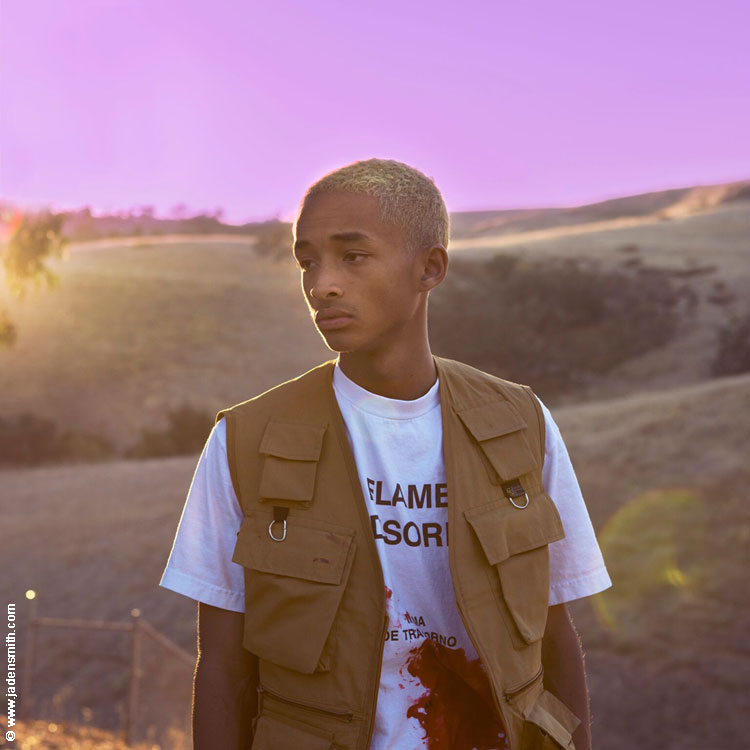 Kanye West is developing a series for Showtime. The anthology series, called Omniverse, will examine "the many doors of perception."
Season 1 will explore the Ego through an "alternate reality Kanye West," which will be played by Jaden Smith.
Scooter Braun will executive produce alongside Kanye, James Shin, Scott Manson and Lee Sung Jin.
Jaden, who gained fame starring alongside his father, Will Smith, in movies such as The Pursuit of Happyness (2006) and After Earth (2013), currently provides the voice of lead character Kaz Kaan in the Netflix anime series, Neo Yokio.
He also played Marcus 'Dizzee' Kipling in the Netflix series The Get Down. Although not much is known about this new project, it's expected Lee Sung Jin, who is also the writer, will provide more information in the coming days. ~ Fatma Ozen
Kanye West's 'Omniverse' Anthology Series About Perception Starring Jaden Smith In Works At Showtime https://t.co/jFpPXY5HwA pic.twitter.com/RdbT1MRQkO

— Deadline Hollywood (@DEADLINE) May 1, 2019