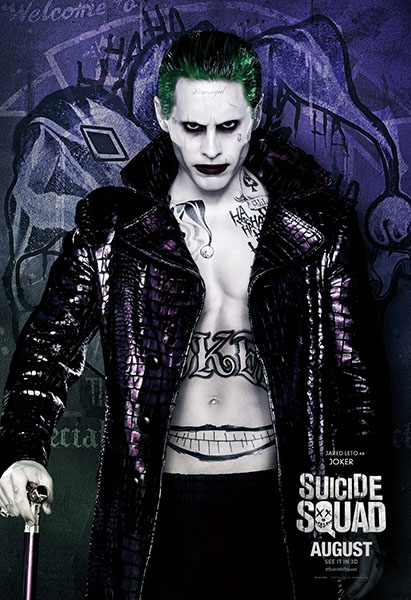 Although Jared Leto's character in Suicide Squad has been an integral part of the film's marketing material, the actor says many of the Joker's scenes were left on the cutting room floor.
In an interview with Telestar, the musician-turned-actor said "a lot of scenes" featuring his character were omitted from the theatrical version of the film.
He added, "Hopefully they will see the light of day… But who knows."
The Dallas Buyers Club Oscar winner didn't explain the decision to drop The Joker's scenes.
In the same interview, Jared, 44, hinted at reprising his maniacal character in future films. He said, "I learned a lot about the Joker the more that I worked on the character, and I think that's probably going to continue to happen."
"It's the most fun I've ever had with a character," he added.
It remains unclear at this point if Jared's Joker will appear in Justice League or the currently untitled Batman spinoff.
What is evident, though, is that fans of the Joker will be ravenous for more of him than the 15 minutes he's allotted in Suicide Squad.
The film storms into theaters today.
Are you excited to see Suicide Squad? Do you think 15 minutes of the Joker is enough? Share your opinions with us!