Jason Segel and Cameron Diaz get their freak on: Sex Tape Blu-ray review
By Tribute on October 21, 2014 | Leave a Comment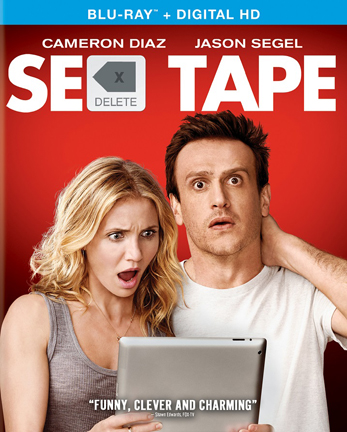 If you've missed seeing How I Met Your Mother star Jason Segel on the big screen, then you're not going to want to miss his new romantic comedy Sex Tape. Teaming up with the ultimate chick-flick gal pal Cameron Diaz, the pair play a couple rejuvenating their lifeless marriage by adding some spark – in a major way.
Jay (Segel) and Annie (Diaz) fell for each other when they were in college. According to Annie, those were the days of hour-long romp fests. Ten years and two kids later, the pair have much less time for themselves and for sex. Annie pours over her blog, desperately trying to get it off the ground, while Jay works at a radio station, where he manages to get his hands on at least half a dozen iPads a month. He routinely uploads playlists and distributes the iPads as gifts to his friends, family and neighbors.
When Annie's blog successfully catches the eye of a modest company, she ships the kids off to her parents with high hopes of celebrating a romantic evening with Jay. He is completely blown away by her gesture and with some liquid courage, the couple decide to get their freak on and record their very own sex tape. Attempting every position in The Joy of Sex – a Kama sutra-type book, Annie and Jay keep the passion alive for three hours. All of which is captured on tape. As fate would have it, Jay falls asleep before he can erase the sex tape from his iPad and it is synced to his iCloud – which means each and every device with his iCloud identity also houses the sex tape.
It is only when Jay receives a mysterious text praising his performance from the previous night that he realizes the tape has been seen. At first, he tries to conceal the truth from Annie, but it's only a matter of time before the secret becomes too big to face alone. The couple, with the help of their friends Robby and Tess (Rob Corddry and Ellie Kemper) desperately attempt to track down every iPad ever distributed and erase the sex tape from the iCloud. Of course, this list includes their neighbors, Annie's parents, the mailman and Annie's new boss, Hank (Rob Lowe).
The film's glorious climax comes when the couple trick Hank into letting them into his house, which features a number of odd Disney homages. Once inside, Annie snorts coke with her boss in order to save her job, while her husband races through the house in a futile attempt to find the iPad. Finally, Robby and Tess save the couple from further humiliation when they manage to grab the iPad without arousing Hank's suspicion.
It's also near impossible to miss the Apple product placement in the film – director Jake Kasdan states that the true inspiration behind the film was the wonders of the iCloud – a program most of us use but don't understand. Kasdan is also responsible for the comedy Bad Teacher, which also featured the comedic pairing of Cameron and Jason. He loved their onscreen chemistry and sought to challenge their atypical roles of being single and fun to being married with children.
The Blu-ray featurettes include some one-on-one time with Cameron and Jason, who discuss the awkward moments of filming a sex tape, including some of the awkward positions they got themselves into. Viewers can also get a closer look at the oil paintings featured in Hank's home as Lowe navigates through the luxurious mansion. There are also bloopers, extended and deleted scenes, and a line-o-rama feature, revealing the duplicate meanings behind some of the jokes.
Other home releases coming out today include: Earth to Echo, The Purge: Anarchy and Mad Men: The Final Season, Part 1. Click here for a full list of DVDs.
~Nadira Chand
---
---
---
Similar Articles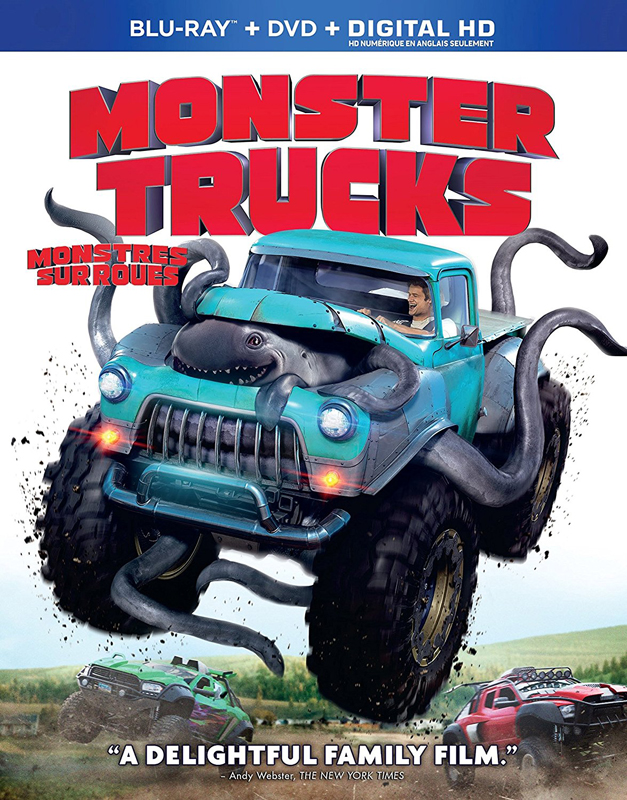 April 11, 2017 | Leave a Comment
Monster Trucks is now available on DVD and Blu-ray. It's an exciting adventure with enough stunts and heartwarming scenes to keep the entire family entertained.
---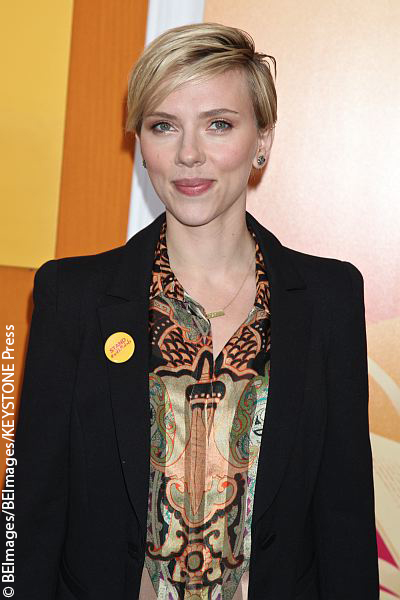 July 1, 2016 | 11 Comments
Scarlett Johansson is the highest grossing actress in history, and the only woman on Box Office Mojo's top 10 list of the world's highest-grossing actors.
---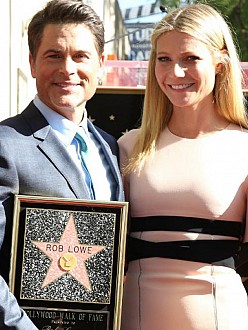 December 10, 2015 | Leave a Comment
Rob Lowe was supported by his friend Gwyneth Paltrow as he received a star on the Hollywood Walk of Fame on Wednesday. The 51-year-old actor – who is married to make-up artist Sheryl Berkoff – was honored with the 2,567th star at a ceremony …
---