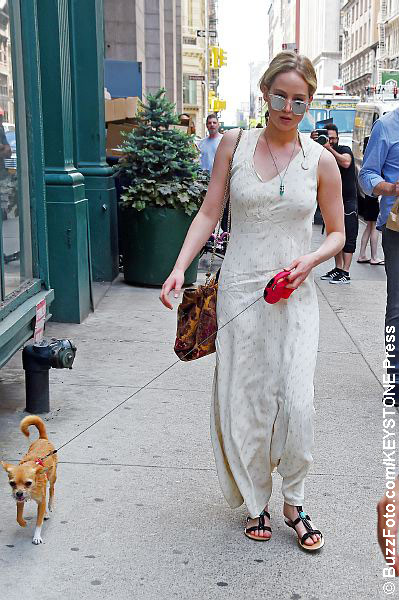 A-list actress and Oscar-winner Jennifer Lawrence has split from Oscar-nominated director Darren Aronofsky after a year of dating.
Entertainment Tonight reported that the pair ended things about a month ago, though the two remain friends.
Darren, 48, directed Jennifer, 27, in his psychological thriller mother!. It was while filming in Montreal in the summer of 2016 that he apparently fell for his leading actress.
The two finally made their relationship public when they appeared on the red carpet at the Venice Film Festival last September, although they had been spotted together in public prior to that.
Jennifer previously said she was a huge fan of the eccentrically creative director who's brought audiences films such as Black Swan and Requiem for a Dream. So much so, she instantly said yes to her role in mother! before even reading the script.
In an interview with PEOPLE, Jennifer said after reading the script she threw it across the room and told Darren he "had severe psychological problems." Apparently, she wasn't the only person shocked by the film — audiences criticized the movie for being much too confusing and just all-around odd. It also received mixed reviews from critics.
A reason for the split has not been given and neither Jennifer nor Darren have commented on the ending of their relationship. ~Alexa Caruso