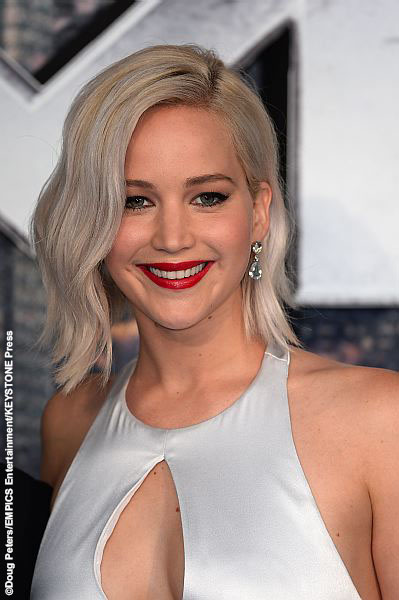 Will X-Men: Apocalypse be the last X-Men film to feature Jennifer Lawrence,  James McAvoy, Michael Fassbender and co.?
That might very well be the case, according to Entertainment Weekly.
X-Men alum Jennifer Lawrence sat down with the entertainment outlet to talk about her and her co-stars' pact in regards to their future in the superhero franchise.
"Fassbender and McAvoy and I were all talking," she said. "Like, 'Will you come back?' 'I dunno.' 'I'll come back if you come back.'"
X-Men: Apocalypse marks the end of Jennifer's three-picture deal with 20th Century Fox, something that the studio is likely to consider.
"Fox should be terrified because the deal we made was like, if one of us doesn't come back, none of us are," the actress said.
While Jennifer said she adores the X-Men world, it seems her decision is still up in the air — because of the long shooting schedules.
"I would love to come back. I love the fans and I love the character," she said. "[But] you realize how important your year is, like, how important three months out of your year is. I don't know. I shouldn't be that honest!"
Do you want Jennifer and co. to return? Or are you excited for a fresh batch of X-Men? Let us know in the comments. ~Shelby Morton