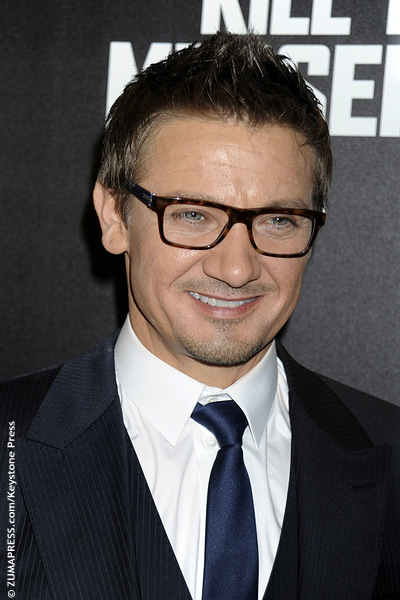 Jeremy Renner claims his estranged wife Sonni Pacheco is attempting to blackmail him.
He says Sonni is allegedly threatening to release intimate videos of him unless he gets her a Green Card. Sonni is Canadian-born and wants a Green Card to live in the United States with their two-year-old daughter, Ava. According to documents obtained by TMZ, Jeremy claims Sonni has repeatedly pointed out that she only married him for financial stability and her Green Card.
Sonni allegedly told their roommate that if Jeremy argued with her over money or the visa, or if he simply wasn't nice to her, she would hand the videos over to TMZ. TMZ said they never spoke with her, nor would they post any videos.
It only gets uglier from there. Jeremy alleges that Sonni left Ava alone for 15 minutes without making sure an adult was nearby to keep an eye on her. Their roommate claims Sonni drinks and smokes and even stopped breastfeeding because she felt guilty that she was consuming alcohol. The roommate also says Sonni did cocaine after Ava was born.
Sonni, on the other hand, is saying Jeremy's house is unsuitable for their daughter because he has a gun collection and an open pool. She also insists his Los Angeles home was safer when she was living there.
Jeremy has been in the midst of a bitter custody battle with Sonni, who is reportedly seeking substantial child support payments because of his assets and his earnings last year. On top of that sum, she wants $75,000 for legal fees and $25,000 for other legal expenses.
In legal documents filed in court, she claims Jeremy told her to "get a job" when she told him he'd have to pay child support. ~Sandra D. Sukraj