Jim Sturgess dishes on sci-fi film Geostorm
By Marriska Fernandes on October 19, 2017 | 1 Comment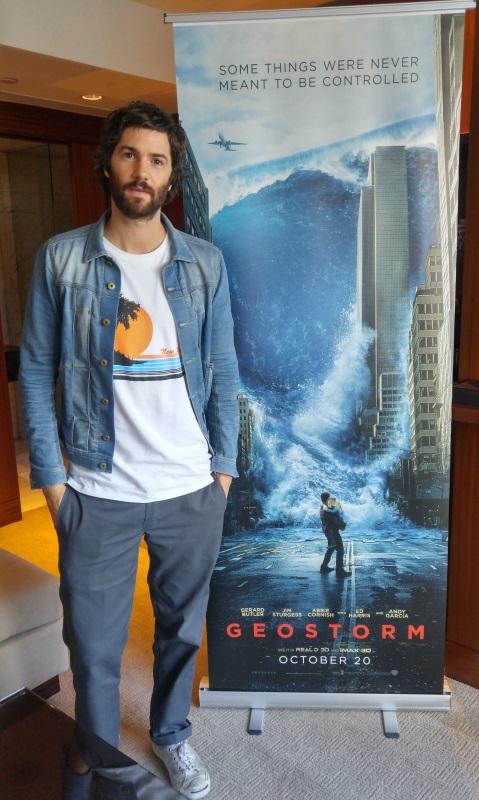 Jim Sturgess stars alongside Gerard Butler in the sci-fi film Geostorm, which tackles a series of unexplained natural disasters all around the world. We chatted with Jim about the film's themes, his role and working with Gerard Butler and director Dean Devlin.
There are so many dynamics and themes in this movie. What stood out to you when you read the script?
It was the natural disaster theme that stood out to me, to be fair. I think Dean tapped into a really big piece of entertainment that was a thrill. It's a ticking clock with conspiracy theories. It was the fact that it was rooted and had a strong backbone and a strong message — that was hugely appealing. To be in a big film anyway is exciting and cool, but especially to be in a big film that hopefully leaves you with a bit of consciousness.

The relationship between you and your on-screen brother is central. How did you relate to Max clashing with his older brother? Do you have siblings?
I do have an older brother so I know that dynamic really well. But we're sort of the opposite. Gerard's character, the older brother, is the irresponsible one and I have to look after him. But my brother is much calmer and more responsible than I am. But I appreciate and understand the love the two brothers have for each other and the constant butting heads.
What was it like working with Gerard Butler?
He's a big kid by nature, he's got that mischief in his eyes. He's a fun guy to be around. He takes his work really seriously, but makes sure to have a good time doing it.
Gerard describes his character as unconventional, a hothead, brilliant but childish. How similar is he to his character?
Oh, he thinks he's brilliant does he? (laughs) The appeal of Gerard is that he's a very honest and down-to-earth kind of guy. That's why people are really attracted to seeing him in film. He's got a Scottish, no-nonsense sort of vibe. He's incredibly hardworking and passionate about what he does. So yeah, there are a lot of contradictions to his character.
Have you butted heads with a strong personality before that helped you with that dynamic?
Many times, yeah. When I grew up playing music and playing in bands, there's a lot of butting heads.

You've worked with Ed Harris in the past. What was it like reuniting with him on this film?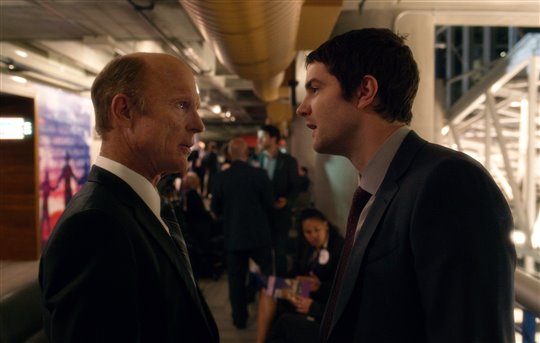 It was really special, actually. We became close friends when we shot the last film. It's one of the only times I've worked with the same actor twice. To star in a big film like Geostorm, it is quite an unnerving experience. There are quite a few people on set and it's your first day and you don't really know anybody. It was really nice to know Ed and we already had a friendship. He's been a mentor for me for a very long time.
Your character is great with navigating political waters. What about yourself?
That I'm definitely not! (laughs)
I couldn't help thinking how relevant this film is today with American politics and climate issues. Do you think comparisons will be made?
Well, I hope so. I hope it creates some sort of dialogue. Essentially it's a big piece of entertainment designed to take you on a thrilling roller coaster ride, but it would be really special if people were to walk out of the film with a consciousness about climate change.
If you were stuck in a crazy storm, who's the one person you'd bet on rescuing you?
Gerard Butler. Because he's a hero. (laughs)
What's next for you?
I just shot a film in Canada actually, in Winnipeg. It's a very different movie called JT Leroy with Laura Dern and Kristen Stewart.
Geostorm opens in theaters tomorrow — Friday, Oct. 20, 2017. For more photos of Jim Sturgess and other exclusive celebrity photos, check out our Instagram @tributemovies. ~Marriska Fernandes
---
---
---
---
Similar Articles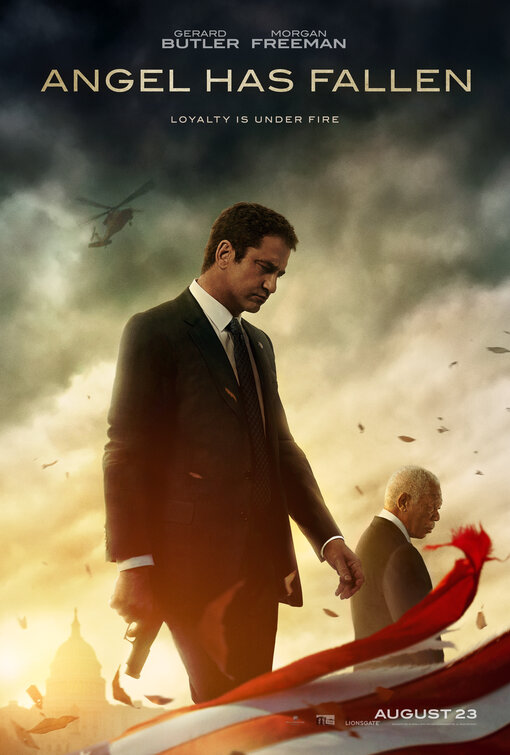 August 22, 2019 | 2 Comments
The Fallen trilogy comes to a close with this third installment and combines the franchise's penchant for over-the-top action with some solid character drama.
---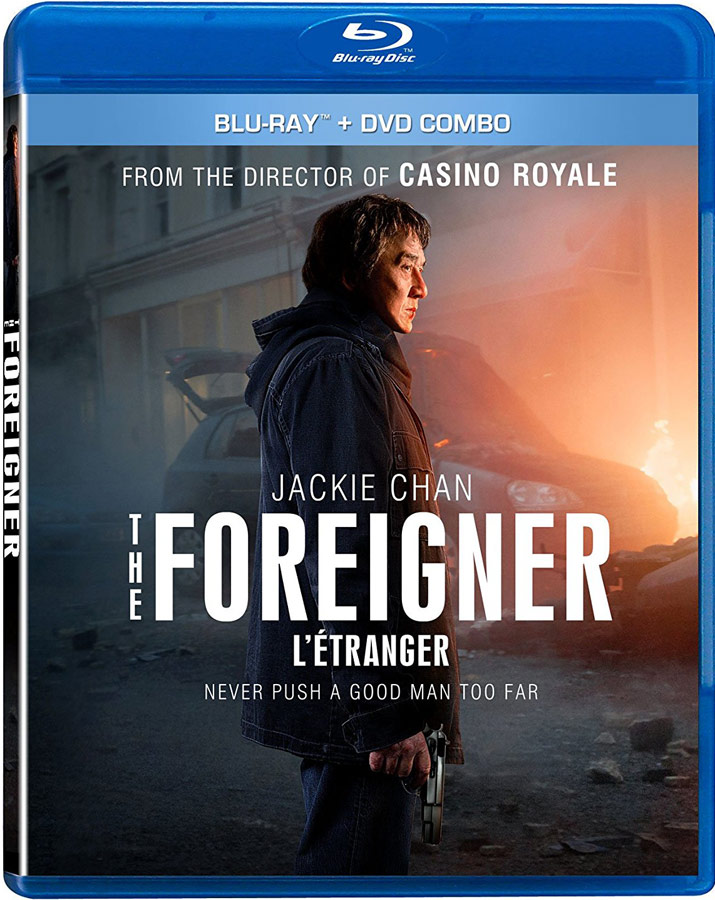 January 23, 2018 | Leave a Comment
Action thrillers, chilling horrors and heartfelt dramas are what you can find in this week's new Blu-ray and DVD releases. Check out what's releasing today!
---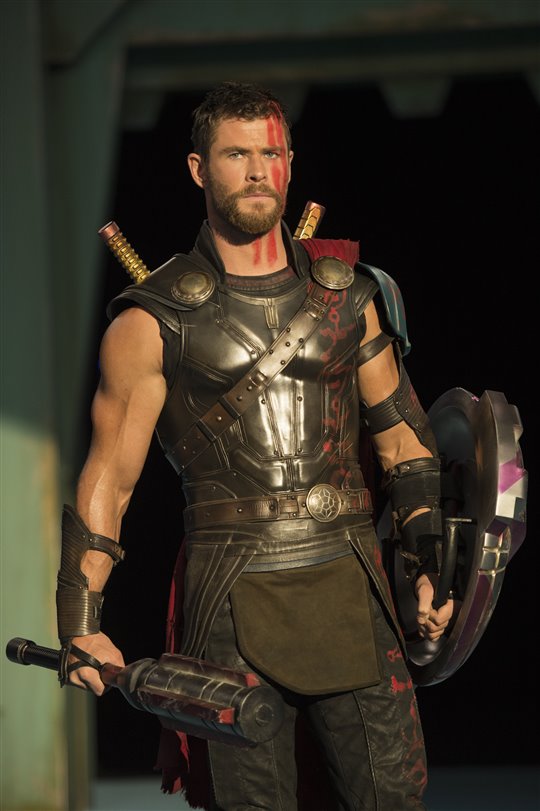 November 5, 2017 | 2 Comments
Thor: Ragnarok, starring Chris Hemsworth, took the top spot at the weekend box office. Taking second spot was the Christmas comedy A Bad Moms Christmas.
---