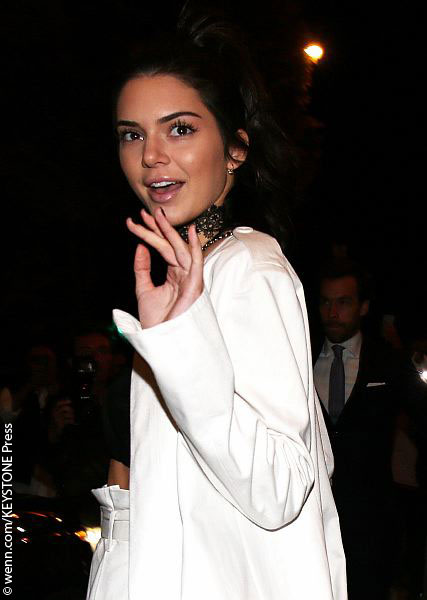 In a sneak peek at an upcoming episode of Keeping Up with the Kardashians, Kendall Jenner reveals that she's suffering from a mysterious health condition.
The 20-year-old model admits to feeling physically unwell. In an on-camera interview, she says, "I wake up in the middle of the night and I can't move."
The glimpse of the episode continues as Kendall chats with her mom Kris Jenner on the phone. Kris tries to calm Kendall by telling her that it's simply a case of anxiety, but Kendall isn't convinced.
She responds, "Everyone says I'm fine, but I don't feel fine."
Whether or not Kendall is suffering from something serious remains to be seen, but Kris' reference to anxiety is justified.
In the past, Kendall has revealed on her website and app that she suffers from anxiety as a result of a phobia.
She admitted, "Anyone who knows me knows that I have really bad trypophobia. Trypophobics are afraid of tiny little holes that are in weird patterns. Things that could set me off are pancakes, honeycomb or lotus heads (the worst!)."
She added, "It sounds ridiculous but so many people actually have it! I can't even look at little holes — it gives me the worst anxiety. Who knows what's in there???"
Check out the full sneak peek below.
What do you think of Kendall's mysterious condition? Will you check out next weekend's episode of KUWTK for the details? Let us know!