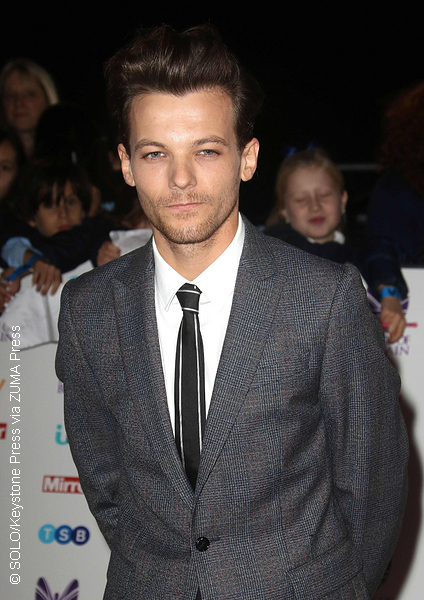 One Direction singer Louis Tomlinson is not expected to be charged after his arrest last month, following an altercation with paparazzi at Los Angeles International Airport.
Frank Mateljan, a spokesperson for the Los Angeles City Attorney, confirmed to E News! a hearing has been set up at the end of April to interview all of those involved in the March 3 incident.
This is good news for the 25-year-old singer, as office hearings typically conclude any further legal action.
"Each of the parties will be interviewed regarding the incident and advised of the law and ways to avoid similar incidents in the future," Mateljan said. "Typically there is no further action taken by our office after the hearing, though we do reserve the right to file charges up to one year from the date of the original incident should additional information or future actions require additional measures."
Louis was arrested around midnight on March 3 after getting into a physical exchange with a photographer while waiting for his luggage with his girlfriend, Eleanor Calder.
A police spokesperson told E News! Louis was "surrounded by photographers and there was some pushing and shoving. One of the photographers fell down and claimed he hurt himself. Tomlinson was subsequently placed under misdemeanor citizen's arrest and later charged with simple battery." The photographer was reportedly taken to hospital, however, the extent of his injuries is unknown.
Meanwhile, as this incident was happening, Eleanor also was involved in a scuffle with female fans, one of whom was trying to get a picture of the couple with her phone. Louis spotted Eleanor "pinned against a wall by female fans" and rushed over, inserting himself in the commotion to defend her. He allegedly attempted to "take the woman's phone by grabbing her wrist, causing her to fall to the floor." The woman was also reportedly struck in the eye during the incident.
Louis was then taken into police custody, and was released an hour after posting a $20,000 bond. He will appear in court later this month. ~Ashleen Grange