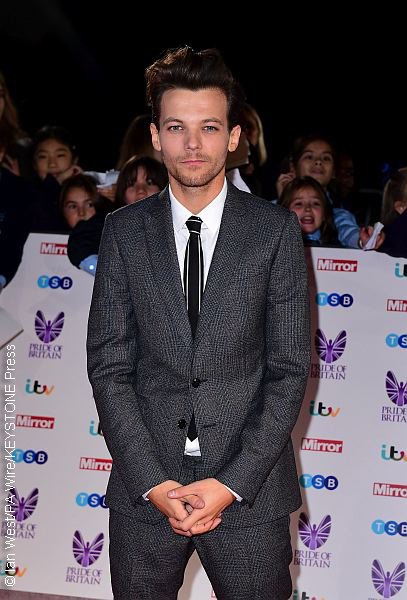 One Direction bandmate Louis Tomlinson picked up a lot more than his baggage on Friday (March 3) at Los Angeles International Airport.
As E! Online reports, the 25-year-old Brit was involved in an altercation with a member of the paparazzi.
The drama began when Louis and his girlfriend Eleanor Calder were in the baggage claim area. They had traveled to L.A. from Las Vegas.
While waiting for their luggage, there was "some pushing and shoving" between Louis and a photographer. The photographer was injured when he fell to the ground and was subsequently hospitalized.
But while this was happening, Eleanor became "embroiled in a fight with a fan who was trying to take photographs of the couple with her phone," as The Telegraph reports.
Louis spotted Eleanor "pinned against a wall by female fans" and immediately inserted himself in the situation to protect her. At that point, officers were involved and Louis was "placed under misdemeanor citizen's arrest and later charged with simple battery."
Louis' lawyer Martin Singer shared details with the press: "The paparazzi provoked and caused the altercation… While the altercation was going on with the paparazzi, three other individuals were attacking his girlfriend during this incident and he came to her defense."
But an LAX police officer's account paints a slightly different picture. According to NBC Los Angeles, this officer said, "Witnesses stated that Tomlinson pulled the photographer to the floor by his legs, causing the victim to fall backwards and strike his back and head on the floor."
Louis was taken into police custody shortly after midnight and released within an hour. A court date has been set for later this month.
Check out video of the incident below, as posted on The Telegraph's page.
What do you think of Louis' airport altercation? ~Matthew Pariselli