McFarland's Carlos Pratts dishes on Kevin Costner, Backstreet Boys and more
By Marriska Fernandes on June 2, 2015 | 1 Comment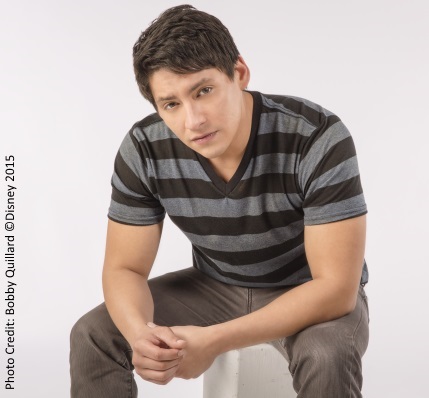 Fresh off the success of Disney's McFarland, Carlos Pratts is all set to tackle new projects, be it film or television. He played Thomas Valles, lead runner on a team coached by Jim White, played by Kevin Costner in the film.  The Latino actor previously starred in FX's hit show The Bridge and in the horror flick Paranormal Activity: The Marked Ones. We chatted with Carlos about sharing the screen with Kevin Costner, the cross country training regimen and he also shares with us an interesting fact about himself.
How did you land the role of Thomas?
I got an audition while I was doing a show and I went in, I read the script and I was like, 'I love it.' I was reading for the role of David Diaz and I was like, 'This is a great script and I can't wait to meet the guy that plays Thomas because he's got an amazing character' and then I went and auditioned and the casting director said, 'Carlos, I don't think you're right for David.' I was like, 'Alright, thank you for your time and she said, 'Actually I feel like you're more right for Thomas' and then eight auditions later I got the part.
How did you relate to the role of Thomas – did you find any common ground with your own life?
Yeah, I grew up with a single mom, I didn't really know my dad. I have a stepdad but I don't know my real dad, we didn't grow up in the best area so I can relate to the struggle, doing whatever it takes to make money and make ends meet to get by and knowing what it's like to just try and fit in.
Tell me about all that cross country buzz that we see on screen. What kind of training regime did you have to follow?
You know, if I had to do it myself I wouldn't have been able to do it well, so thankfully Disney was able to get me a wonderful coach and the team and I would go for a run every morning. We would run five or six miles and train for cross country. We were doing that pretty extensively for about a month and a half before we shot and then Disney also provided a meal plan so that was the big difference maker right there.
Besides the training, what was the biggest challenge for you?
If training and diet aren't different then I guess I can't use diet. (Laughs) It probably would have been, honestly, the biggest challenge was when you do any kind of production, especially one dependent on light for the most part for a lot of our more cross country races. You have a lot of early mornings and then you would be on location and you would have to drive an hour away, that was probably the biggest challenge. Also, if I had to be on set at 6, I was already up at 3:30 and I was already at L.A. Fitness or whatever gym was closest to wherever we were filming, working out myself and then I would leave there at 5:30 and then get on set. So I was up by 3:30 almost every night, unless we had a night shoot or the weekend.
What was it like working with Kevin Costner? Bet you get asked this a lot!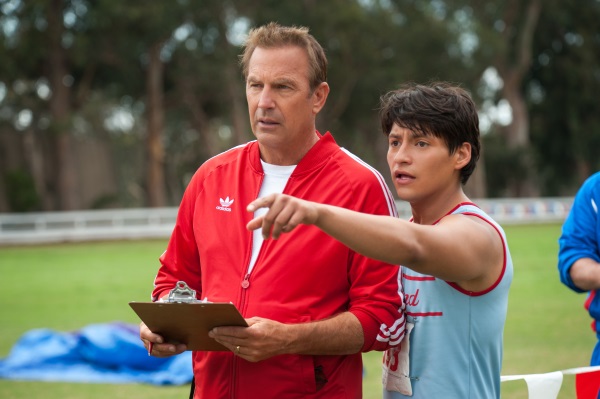 Yeah I get asked that a lot and Kevin is the best, like literally, he's the best. There was nothing hard about working with Kevin. He made sure that when we started the film that we all knew that we were doing this together and that it didn't matter who was whatever number on the call sheet, one through eight, between him and us, everybody was number one in his eyes and he just treated us all amazing and we still stay friends. He's awesome! There's nothing bad you could say about Kevin. As a matter of fact, when we were done doing interviews in Miami, he made sure that me and Hector, because we were the only two there, flew back on the private jet from Disney. Yeah, I had never been on a private jet before so that was awesome.
Do you have any favorite memories from filming with him?
Yeah, there's so many. There's this one fond memory where we were sitting in the orange grove and talking about a chance to go to college and Kevin is a big sports guy and he's done a lot of baseball movies and his accuracy is so amazing that every time I tried to dodge him he would still throw the orange and hit me on the side of the head. He had it timed out!
Did shooting it in McFarland contribute to bringing out that energy and team spirit?
Yeah, shooting in McFarland it was everything you just said, that's exactly what it's like. It brought out the energy in the team, it brought out the energy in us, and anytime you are on location, I mean I haven't done too many true stories, I've done TV and I've done movies but I've never been in the actual town where everything actually happened and that was just incredible. That was phenomenal, to see everybody come out and support us. It's one of those things we are doing for our culture to be doing it for everyone there. It was just amazing and it's amazing to see what the kids did in 1987 and what we were doing there when we shot it, like how it is still paying it forward.
Did you get to meet the real Thomas while filming?
I did, I did meet Thomas. Unfortunately the first time I met Thomas I only had five minutes with him because he came on set and I had to go shoot something right away so I didn't get to know him that well until after we stopped filming. Once I saw him again at a screening we had a nice little chat outside and Thomas is a really great guy and from what I'm told, he is very much the guy that you see on camera. Honestly, because Victor, played by Sergio and who is a very good friend of mine, was coached by the real Thomas and he kept telling me, 'Dude you nailed it' at the movie when he saw it he was like, 'That's Thomas.'
What's the one thing you'll take away from the McFarland experience?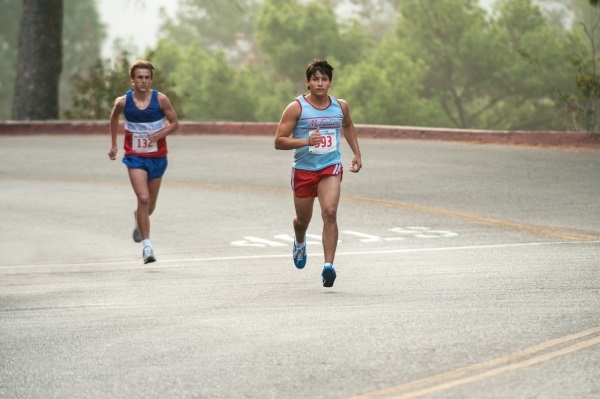 You know, just working with a guy like Kevin Costner, in the way that he treats everyone in his life. I've met some people in this industry that treat people the way that they probably shouldn't but there's a Kevin Costner out there and he treats everyone the way they should be treated. That's just reiterated, its not necessarily anything I didn't know after what my mother taught me back then but to see it, it was amazing I was like, 'Wow, this guy has no ego.' So yeah, he's a wonderful guy.
What's something that no one knows about Carlos Pratts?
Something that no one knows about Carlos Pratts…hmm. Did I just refer to myself in third person? (laughs) When I was a kid…no I'm not going to tell that one! I don't know… I know a lot of '90s pop music. That's factual, if there is a Backstreet Boys concert I'm going.
Do you have a dream role that you'd like to play?
Yeah, listen, I'm trying to do roles that are positive influences, not just for Latinos but for all kids, so any role that could lead me to a positive light, I'd love. A dream role, I guess where there are superheroes, I'd kill for it! It would be a phenomenal job and yeah I'm a superhero geek anyways.
When's the next time we will see you on screen?
I have a meeting at today at two today so fingers crossed, if I get it you'll hear about it!
Thank you so much for chatting with us!
Thank you!
McFarland releases on DVD and Blu-ray today. Also releasing on DVD today are: Focus, The SpongeBob Movie: Sponge out of Water, Camp X-Ray, Jupiter Ascending, Elephant Song, Killing Jesus and Monsters: Dark Continent.
Watch the trailers:
Focus
McFarland
The SpongeBob Movie: Sponge out of Water
Camp X-Ray
Elephant Song
Monsters: Dark Continent
Jupiter Ascending
~Marriska Fernandes
---
---
---
---
Similar Articles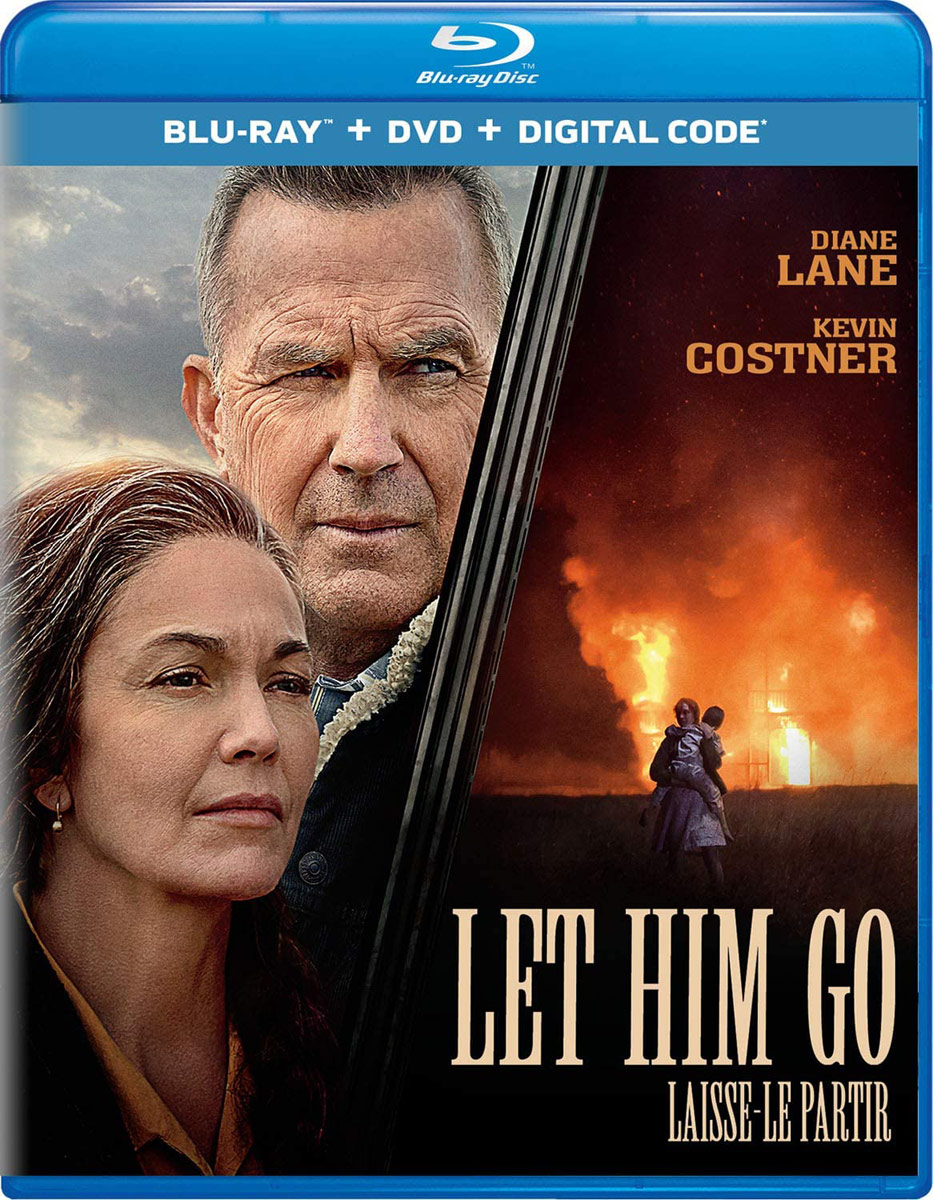 February 2, 2021 | 1 Comment
Let Him Go is a western thriller set in the 1960s, starring Diane Lane and Kevin Costner, with intense moments that will bring you to the edge of your seat.
---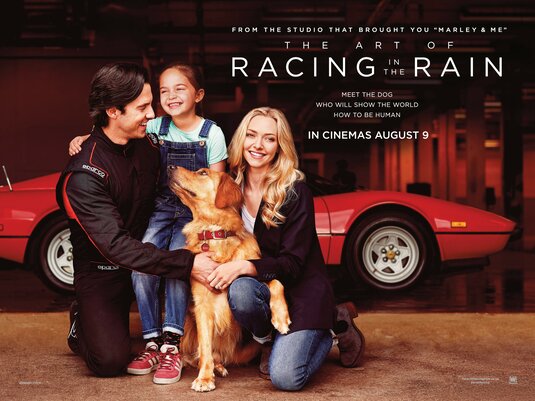 August 8, 2019 | 4 Comments
The Art of Racing in the Rain starring Milo Ventimiglia and Amanda Seyfried is a sweet family movie that everyone, especially animal lovers, will enjoy.
---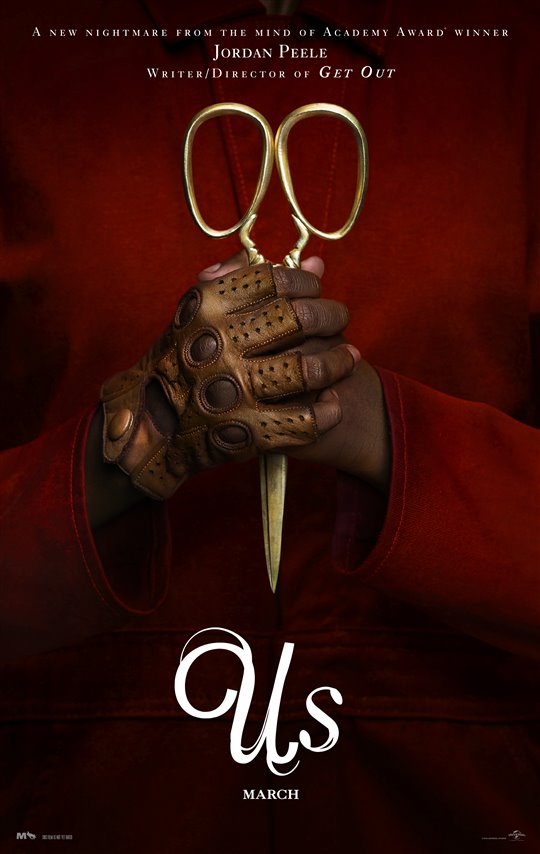 March 22, 2019 | 1 Comment
Five new movies are releasing today in theaters, including Jordan Peele's highly anticipated thriller Us. See which movie is opening at a theater near you.
---