Mel Gibson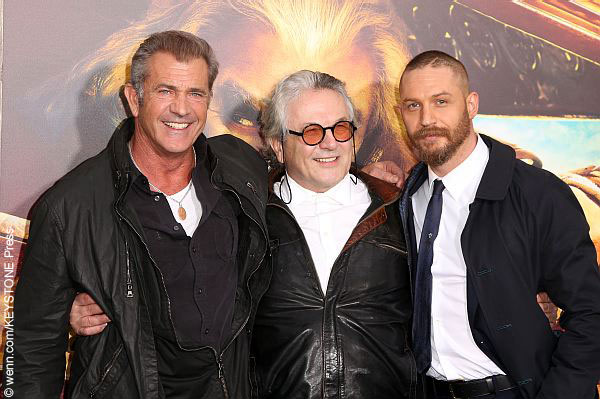 returned to the red carpet, surprising and thrilling fans at the Mad Max: Fury Road premiere in Hollywood. Mel was the original madman, starring in the first Mad Max film in 1979.  It was the role that turned the actor into a household name.
Director of both the original and the reboot, George Miller, and the new Mad Max, Tom Hardy, were among the many pleasantly surprised by his appearance. The trio were all smiles as they posed for pictures, but Tom revealed his feelings about filling Mel's shoes.
"It's great to have Mel here," Tom enthused to reporters. "I didn't expect him to come. When I got the part, it was good, but suddenly it struck me, 'Oh, sh-t, everybody loves Mel. And I'm the new kid, and they're going to hate me.' So I suck already and I haven't even started."
Mad Max: Fury Road makes its debut in theatres on Friday, May 15th.