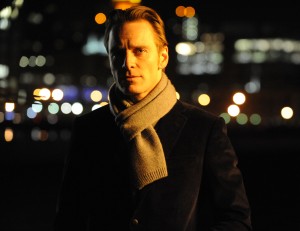 Getting slapped with a NC-17 rating in the movie business is serious stuff. If  your film gets hit with it, chances are theatres won't show your film, (in the U.S. or Canada) which is what Irish actor Michael Fassbender (Inglourious Basterds, X-Men: First Class) is facing with his movie Shame. And he's not happy about it.
(Watch an exclusive interview with Michael Fassbender)
Shown at this year's Toronto International Film Festival, Shame – directed by Steve McQueen – is a movie about a New Yorker named Brandon (Fassbender) who avoids serious relationships with women and is addicted to porn. But it's not just the story of about a sex addict that has given this film a strong advisory rating, it's because Fassbender appears completely nude in the film (full frontal) – something the Irish star is not embarrassed about in the slightest.
"What are the risks? If we look at it – how can it be risky for me?" Fassbender told the Huffington Post. "Then you start to go into sort of an area about worrying about your image, or whatever that is. I'm a storyteller and I'm supposed to facilitate stories, they're not supposed to facilitate me. So that's what it's all about."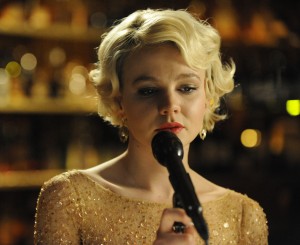 "I got a real sort of insight into this difficulty that Brandon has with intimacy," he explains. "It was exactly the same condition that this guy had, and you just realize, very quickly, how real this condition is and how it can tear lives apart. And it definitely made it clear to me that this is a real addiction, even though it hasn't been recognized officially as one. And then, okay, you've got to respect this guy and you've got to do a good job, just alone for him. Most of us have sex, so I don't understand what we're trying to sweep under the carpet or repress or not take a look at it," he says.
Shame also stars Carey Mulligan as Brandon's sister who interrupts his privacy when she comes to stay with him indefinitely.