Mission: an enlightening look at James Stewart's military past
By Tribute on October 21, 2016 | 5 Comments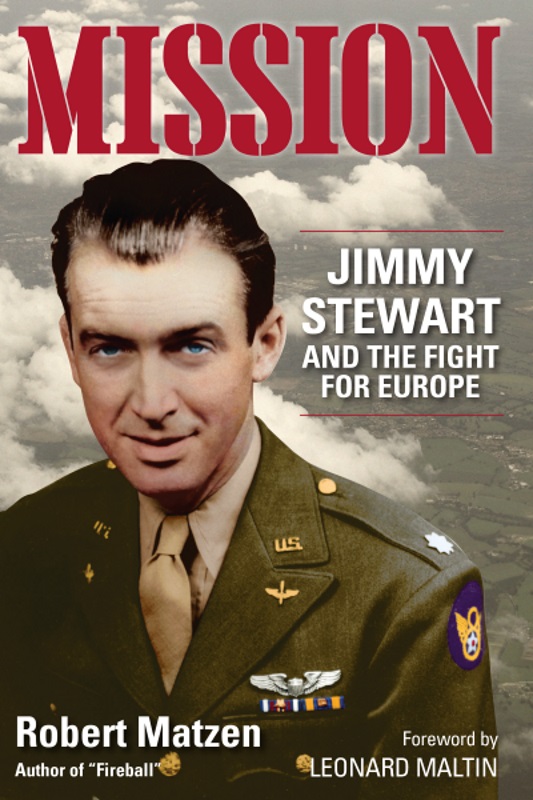 The name James Stewart conjures the image of a striking, leading man with numerous films and awards for distinguished performances to his credit. The title most commonly associated with the strapping gentleman is actor, and for good reason. But another title that James worked hard to earn — and deserves arguably more praise for attaining — is accomplished, medal-recognized Squadron Commander of the United States Army Air Corps.
Robert Matzen's Mission: Jimmy Stewart and the Fight for Europe is an insightful and intimate portrait of a man known to the world only through the reality-blurring lens of Hollywood. With Robert's biographical account of James' military background, one untold until now, the reader is given access to a wealth of information that paints the Oscar-winning actor in a different light. The fragments of his life that he kept hidden from the public are unveiled, and a rich profile inspiring admiration and (further) adoration emerges.
Robert begins his exploration of James' esteemed time in service by first outlining his early years. Growing up in small town Pennsylvania, James was a nervous child — so nervous he often couldn't stomach whole meals. He also had a burning interest in combat, and as a boy, staged plays that dealt with themes of war. This fascination with battle stemmed from his family's military past, which Robert draws on in detail.
Mission then transitions into an analysis of James' acting pursuits. The book traces his desire to perform, which blossomed as he aged and paralleled his growing interest in war and representing his country in battle. James' Hollywood friends are revealed — including long-time confidant Henry Fonda — and his many romantic endeavors with leading ladies are also profiled. From relations with Ginger Rogers, Jean Harlow, Norma Shearer and Loretta Young to his affairs with Olivia de Havilland, Dinah Shore and Marlene Dietrich, James was a popular presence under the bright lights of Hollywood in the '30s and early '40s. But throughout his numerous trysts, he harbored an undying love for Margaret Sullavan that he never was able to act on due to her involvement with Fonda, who was her first husband.
The heart of Mission, however, is in its in-depth investigation of James' WWII experience. Expressed in great detail, the reader learns of James' insatiable drive to fight for the U.S. as a pilot and the perseverance he demonstrated to do so. His deep-rooted passion for flying is cemented early on and quotes from James are employed to achieve this. While discussing his urge to fly at one point, James said, "There's so much to think about up there that you forget things down below. Flying is something altogether different from the way I'm earning my living. That's what I like about it… Flying is sort of a guarantee that life will continue to have variety."
In March 1941, James was finally called to duty and worked his way up the ranks until he earned a role in the 445th Bomb Group, which left for Europe to dismantle the Nazis in October 1943. James battled the enemy (and the harsh elements of war), but spoke to the joy he felt at fighting alongside his compatriots. He said, "I was, in many ways, far happier in the service than I ever was at any time in my life. Closeness and camaraderie with all those wonderful guys. Feeling I was part of a whole, of a divine scheme, with an obligation to do my very best. I wasn't play-acting life then; I was living it."
James returned from war an altogether changed man. Immersing himself back into acting work, his first post-war film was what many would come to associate him with — the Oscar-nominated It's a Wonderful Life, made in 1946. He worked steadily in the years that followed, winning Oscar nominations for Harvey in 1951 and Anatomy of a Murder in 1960, before offers stalled and work was scarce. In 1997, at age 89, James passed away.
Robert's account of James' life — specifically, his medal-earning military years — is impassioned and engaging. He exhibits a fondness for the legendary actor that leaps off the page and entices the reader. Relying on an impressive amount of research to tell James' tale, Mission introduces the often reserved star to a new generation of film fans and sheds light on a facet of his life that goes far beyond the shimmer of the silver screen.
Mission: Jimmy Stewart and the Fight for Europe [GoodKnight Books] will be available on October 24, 2016. ~Matthew Pariselli
---
---
---
---
Similar Articles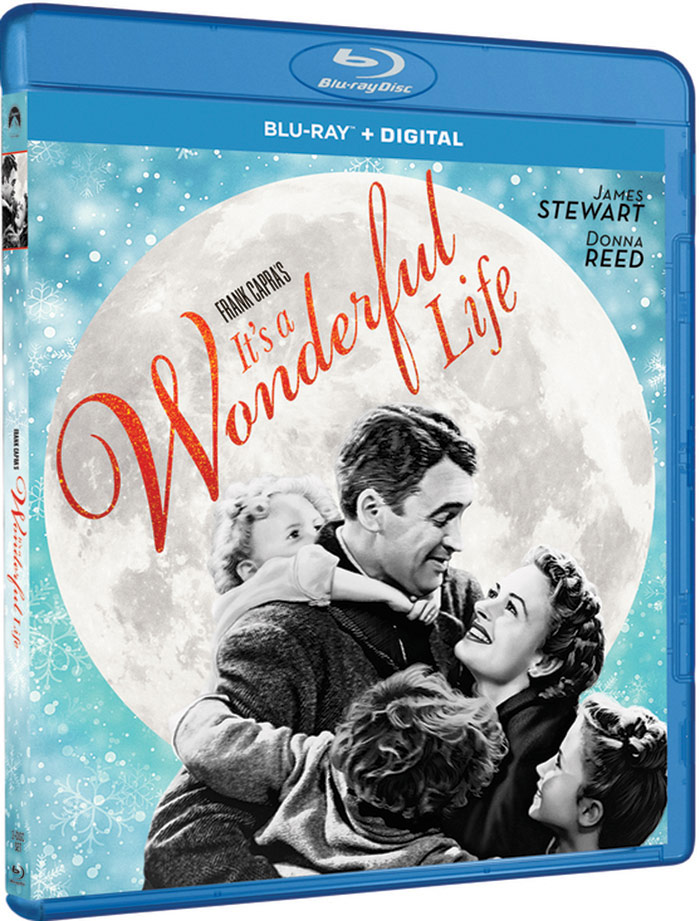 November 28, 2019 | 1 Comment
Jimmy Hawkins was only four when he played Jimmy Stewart's son in It's a Wonderful Life, but he has plenty of memories of filming that he shared with us!
---