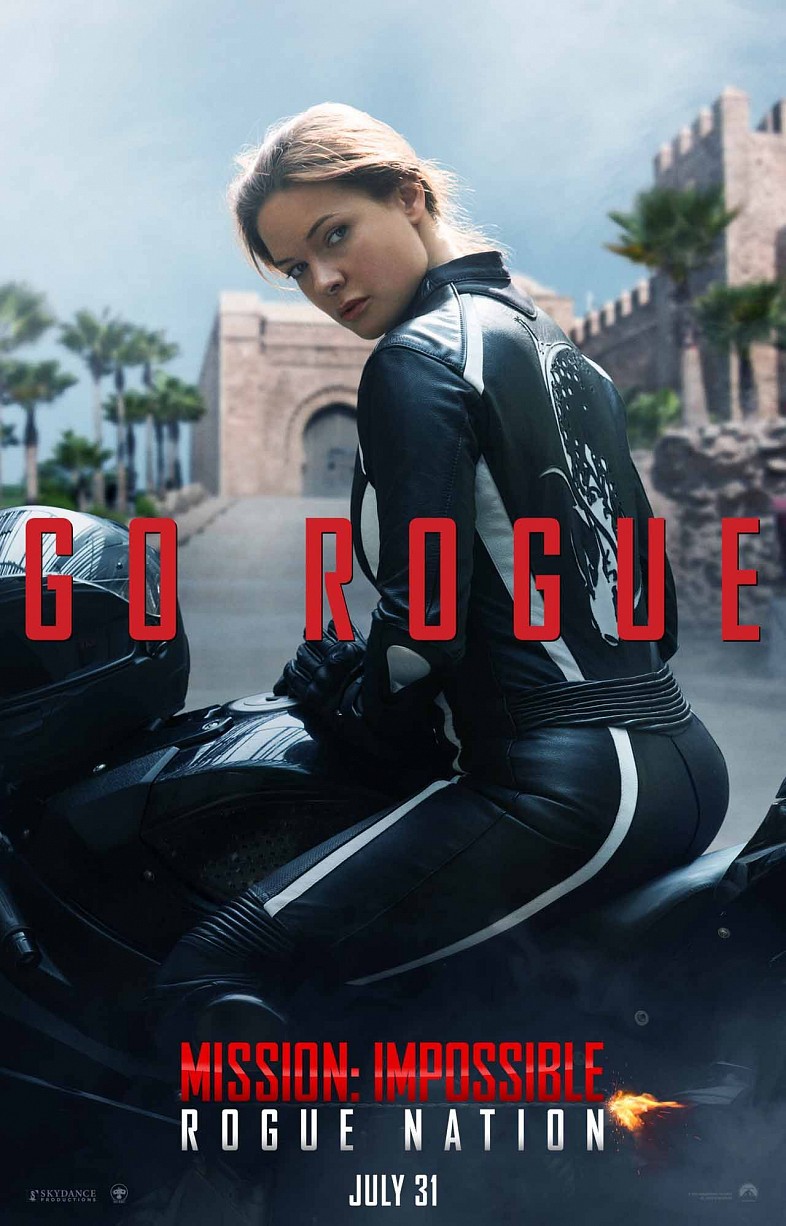 Ethan Hunt (Tom Cruise) is back along with his IMF (Impossible Mission Force) team in Mission: Impossible – Rogue Nation. The fifth film in the hit action series held onto the top spot at the weekend box office, earning an estimated $29.4M in its second weekend. Tribute.ca readers continue to love this movie, rating it 4.4 stars.
Reed Richards (Miles Teller) is an aspiring brilliant young scientist who dreams of traveling through time and space. When he finally finds his way into a new dimension, things go horribly wrong and when Reed and his team come back they are forever changed, possessing superhuman powers. They form the Fantastic Four and fight evil. The film had one of worst opening weekends ever for a Marvel superhero movie, making only $26.4M, which was less than half of what the two previous films in the franchise opened to. Tribute.ca readers weren't impressed, giving it a rating of just 2.4 stars.
Opening in third place this weekend is The Gift starring Jason Bateman and Rebecca Hall. The film performed better than expected, earning $12M in its opening weekend. Tribute.ca readers enjoyed the film, rating it 3.8 stars.
Coming in fourth this weekend is the comedy Vacation starring Ed Helms. In its second weekend the film made $9.1M. Tribute.ca readers gave it a rating of 3.5 stars.
Rounding out the top five is the final film in Phase 2 of the Marvel Cinematic Universe, Ant-Man, starring Paul Rudd. Earning an estimated $7.8M, this is its fourth weekend in the top five. Tribute.ca readers have enjoyed Marvel's latest hit, rating it 4.2 stars. ~Greg Chisholm