Monsieur Lazhar wins big at Genie Awards
By Tribute on March 9, 2012 | Leave a Comment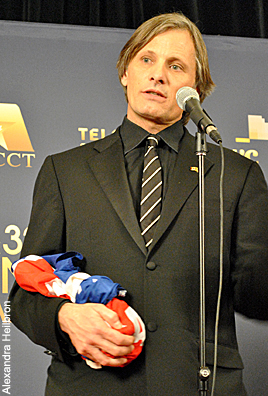 There was no shortage of Canadian pride last night as the stars came out to celebrate Canadian cinema at the 32nd Annual Genie Awards, held at the Westin Harbour Castle in Toronto. The show opened with a comedy sketch as host George Stroumboulopoulos struggled to find another co-host after his originally scheduled partner, Andrea Martin, pulled out at the last minute. But Strombo held his own and the night carried on with the Academy of Canadian Cinema and Television handing out prizes to honor the achievements of Canadian filmmakers, actors, and crews this past year. Philippe Falardeau's Monsieur Lazhar came out on top with six awards including best director, best actor, best supporting actress, and the top prize of best picture. "I want to say that I'm privileged to work in a time and a place where our public system makes it possible for us to make a personal film," Falardeau said after accepting his trophy for best director. "It is a choice we make as a society. Cinema is the memory and the imagination of a country so without that our country would not be a nation." Following close behind with five wins was David Cronenberg's A Dangerous Method, with Viggo Mortensen winning for best supporting actor. And he took the opportunity to celebrate not only the film, but also his favorite hockey team, the Montreal Canadiens, by dedicating his trophy to them and then wrapping the golden statue in a Habs flag for safe keeping.
Other memorable highlights of last night's show included performances by Canadian figure skaters Joannie Rochette, Jamie Salé and David Pelletier, as well as performances by Canadian musician K'NAAN, country superstar Johnny Reid and Canadian rockband The Sheepdogs.
Keep reading for the full list of last night's winners plus a gallery of all the stars. For more about the Genies, click here.
Best Motion Picture
Monsieur Lazhar, Luc Déry, Kim McCraw, producers
Best Achievement in Direction
Philippe Falardeau, Monsieur Lazhar
Best Performance by an Actress in a Leading Role
Vanessa Paradis, Café de Flore
Best Performance by an Actress in a Supporting Role
Sophie Nélisse, Monsieur Lazhar
Best Performance by an Actor in a Leading Role
Fellag, Monsieur Lazhar
Best Performance by an Actor in a Supporting Role
Viggo Mortensen, A Dangerous Method
Best Original Screenplay
Ken Scott, Martin Petit, Starbuck
Best Adapted Screenplay
Philippe Falardeau, Monsieur Lazhar
Best Feature-Length Documentary
La nuit, elles dansent/At Night, They Dance, Lucie Lambert, Isabelle Lavigne, Stéphane Thibault
Best Short Documentary
Sirmilik, Zacharias Kunuk, Joel McConvey, Kristina McLaughlin, Kevin McMahon, Michael McMahon, Geoff Morrison, Ryan J. Noth
Best Live-Action Short Drama
Doubles With Slight Pepper, Ian Harnarine, Ryan Silbert
Best Animated Short
Romance, Georges Schwizgebel, René Chénier, Marc Bertrand
Best Original Score
Howard Shore, A Dangerous Method
Best Original Song
Carole Facal, Quelque Part (from Starbuck)
Best in Cinematography
Jean-François Lord, Snow & Ashes
Best in Art Direction
James McAteer, A Dangerous Method
Best in Editing
Stéphane Lafleur, Monsieur Lazhar
Best Costume Design
Marie-Chantale Vaillancourt, Funkytown
Best Makeup
Christiane Fattori, Frédéric Marin, Café de Flore
Best Overall Sound
Orest Sushko, Christian Cooke, Jack Heeren, Reinhard Stergar, Don White, A Dangerous Method
Best Sound Editing
Wayne Griffin, Rob Bertola, Tony Currie, Alastair Gray, Andy Malcolm, Michael O'Farrell, A Dangerous Method
Best Visual Effects
Marc Côté, Stéphanie Broussaud, Gary Chuntz, Vincent Dudouet, Cynthia Mourou, Eric Normandin, Martin Pensa, Luc Sanfaçon, Sylvain Théroux, Nathalie Tremblay, Café de Flore
SPECIAL AWARDS
Claude Jutra Award
Anne Émond, Nuit #1
Golden Reel Award
Starbuck, André Rouleau, producer
---
---
---
Similar Articles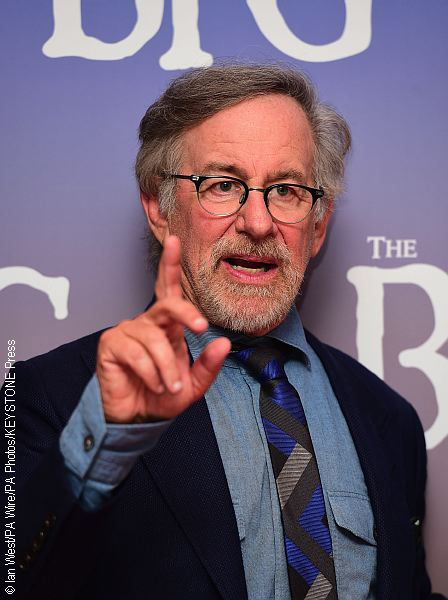 March 29, 2018 | 7 Comments
Carl's Jr. tweeted out their idea of having a burger in honor of famed E.T. director Steven Spielberg, calling it a Spielberger. Here's what he thought.
---
---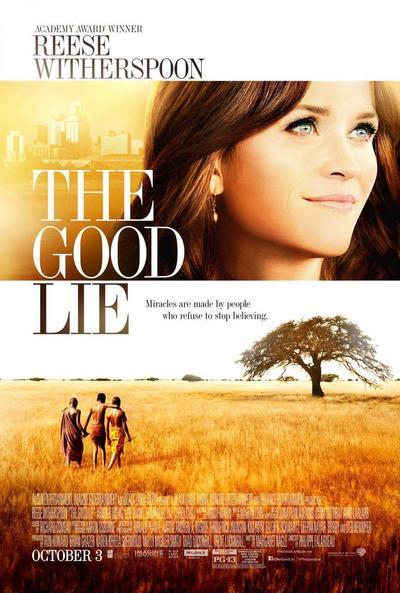 ---