New movies in theaters – CHIPS, Power Rangers and more
By Tribute on March 24, 2017 | 2 Comments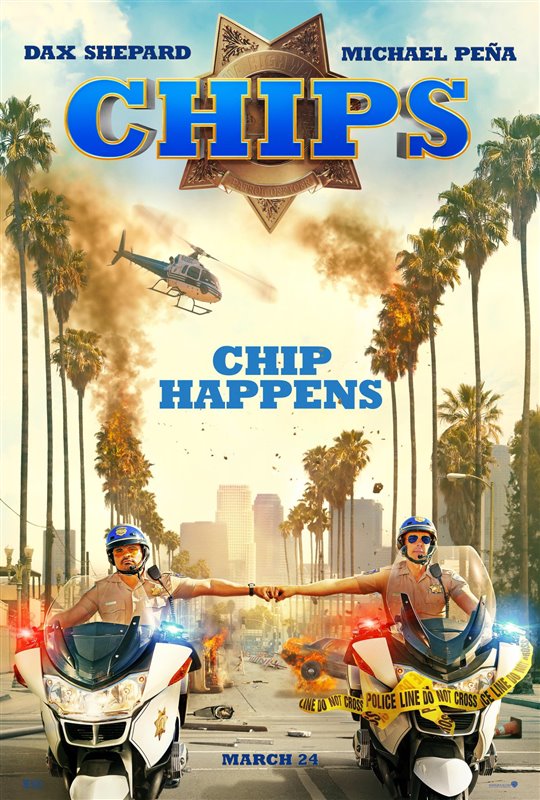 The thrilling new movies coming out today will definitely give you a reason to go, go to the theaters!
Dax Shepard wrote, directed and stars in the hilarious spoof movie CHIPS, based on the popular TV series from the '70s; five unlikely teens with supernatural powers must suit up to save the world in Power Rangers; and astronauts discover something unexpected on Mars in Life.
What new movies are you checking out this weekend? See the full list below! ~Ashleen Grange
CHIPS – Based on the popular '70s television series CHiPs, this spoof centers around an FBI agent given the alias Francis "Ponch" Poncherello (Michael Peña) and rookie policeman Jon Baker (Dax Shepard). The two meet when they're assigned to go undercover as partners to expose crooked cops within the California Highway Patrol. Releasing wide today. Click for showtimes. Watch our interview with Dax Shepard and Michael Peña by clicking here.
Trailer: CHIPS
Power Rangers – In the small town of Angel Grove, five outcast teens (Dacre Montgomery, RJ Cyler, Ludi Lin, Naomi Scott, Becky G) are transformed into the Power Rangers, complete with super powers and super strength. They discover that they must use their new powers to defeat an evil alien named Rita Repulsa (Elizabeth Banks). Opening wide today. Click for showtimes. Watch our interview with newcomers Dacre Montgomery, Ludi Lin and Naomi Scott by clicking here.
Trailer: Power Rangers
Life – The six-person crew aboard the International Space Station, including Roy Adams (Ryan Reynolds) and David Jordan (Jake Gyllenhaal) are initially excited when a Rover discovers the first evidence of life on Mars. Contained in a petri dish, the alien life form is taken aboard their ship. Their excitement soon takes a turn when the creature attacks one of the astronauts (Ariyon Bakare). They have to ensure the alien does not come back to Earth with them, where it could become a massive threat to humans. Opening wide today. Click for showtimes.
Trailer: Life
Wilson – A neurotic middle-aged man named Wilson (Woody Harrelson) wonders about his purpose in life. He has a bad relationship with his ex-wife Pippi (Laura Dern) and is trying to move on, but is lonely. To his surprise, Wilson gets news that Pippi put their child up for adoption 17 years ago. Invigorated with the excitement of being a father, he reunites with his estranged ex and sets out to meet his teenage daughter Claire (Isabella Amara) for the very first time. Opening today in select Calgary, Halifax, Montreal, Toronto, Vancouver, Winnipeg theaters. Click for showtimes. 
Trailer: Wilson
Personal Shopper – Maureen (Kristen Stewart) works as a personal shopper for a French celebrity named Kyra (Nora von Waldstatten). At night, Maureen goes to a lonely house outside the city where her twin brother Lewis lived before he died of a congenital heart defect, searching for signs that his spirit is there. When Kyra is found murdered, the police suspect Maureen. The young woman begins to unravel, becoming increasingly paranoid. Opening in select Montreal, Toronto and Vancouver theaters today. Click for showtimes.
Trailer: Personal Shopper
The Second Time Around – Widow Katherine Mitchell (Linda Thorson) wasn't looking for love a second time — not at her age, and definitely not with cranky Isaac Shapiro (Stuart Margolin). But love is what she finds at the residence where she has been convalescing since she broke her hip. The pair bond over their shared adoration of music. Despite the obstacles in their way, including the nosy bunch of seniors they live with, their relationship flourishes and they embark on a journey to fulfill Katherine's lifelong dream of attending the opera. Screening in select theaters in Montreal, Vancouver and Toronto today. Click for showtimes.
Trailer: The Second Time Around
---
---
---
---
Similar Articles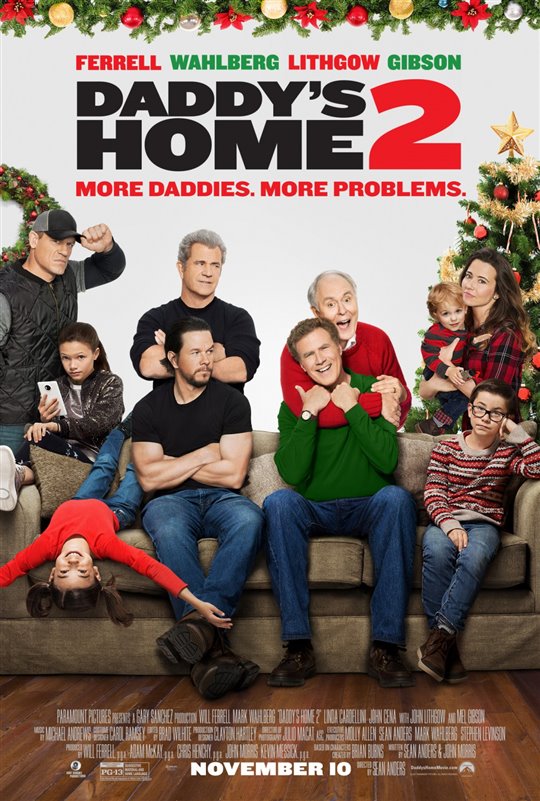 November 10, 2017 | Leave a Comment
There's lots of movies to catch this weekend with new releases Daddy's Home 2, Murder on the Orient Express, Infinity Baby and Lady Bird hitting theaters.
---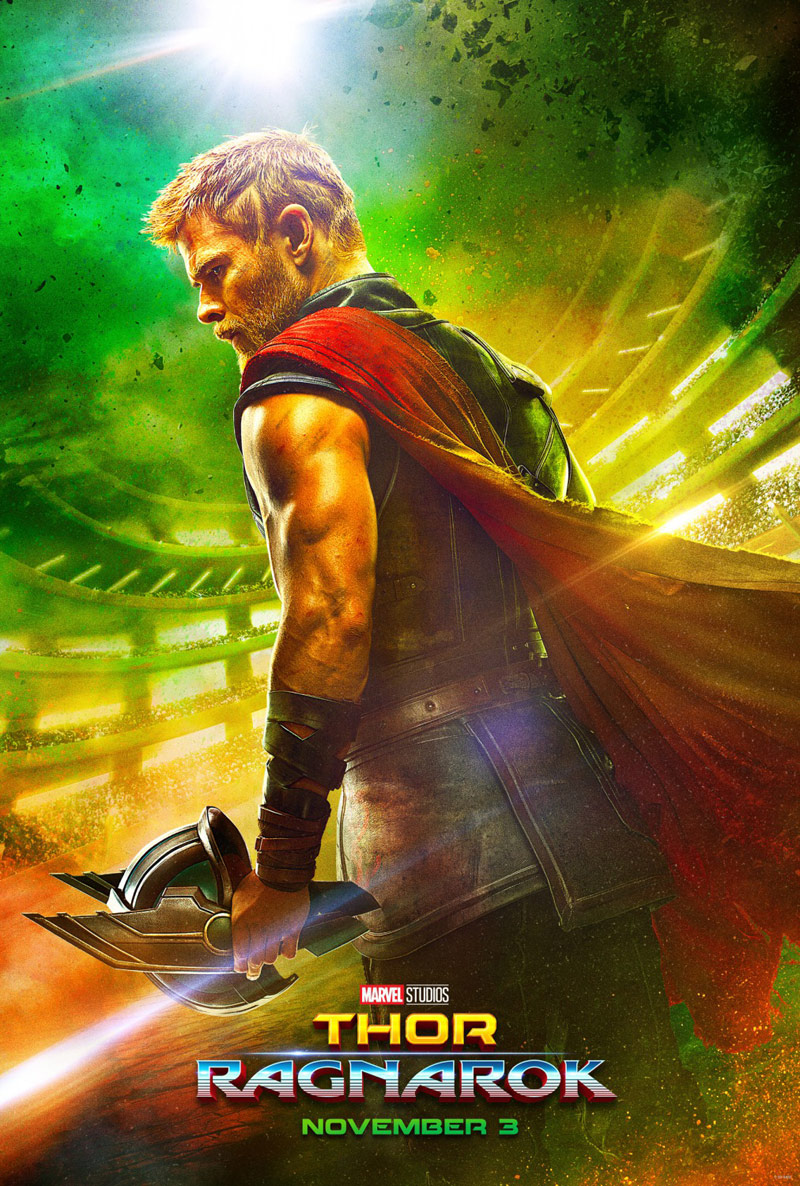 November 3, 2017 | Leave a Comment
This weekend the long-awaited return of Thor is here, as well as the first holiday film of the season and the star-studded horror The Killing of a Sacred Deer.
---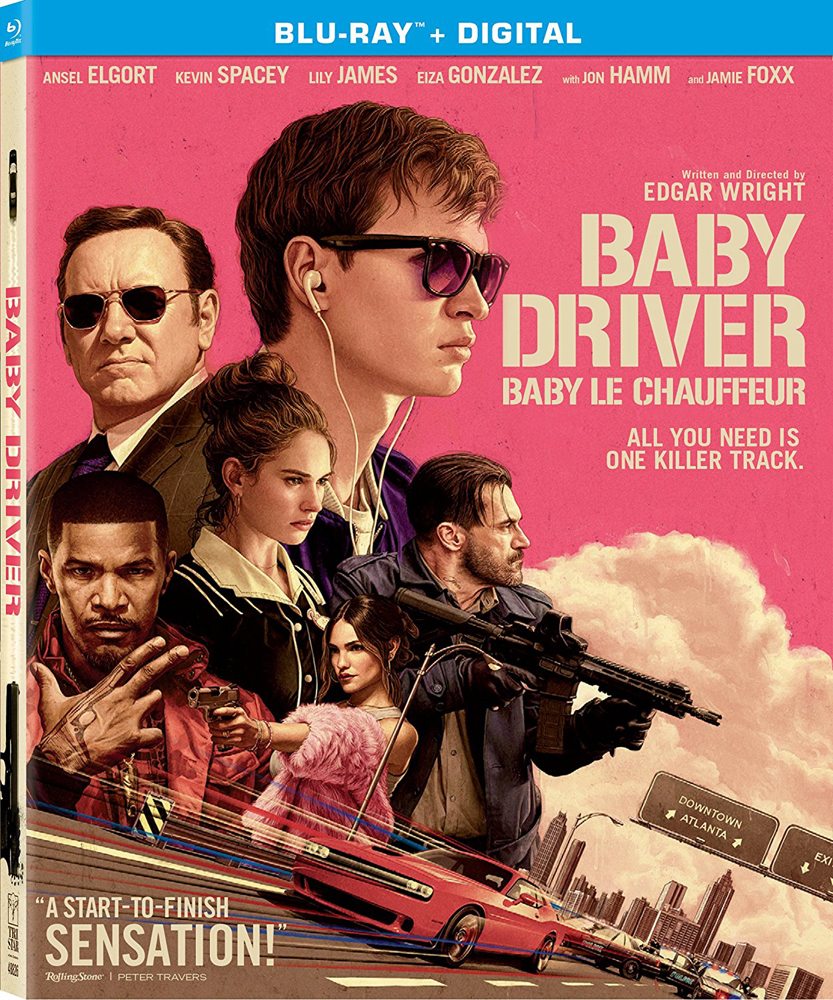 October 10, 2017 | Leave a Comment
There are tons of new releases on DVD and Blu-ray this week to choose from – including major motion pictures such as Baby Driver and the comedy The House.
---