New movies in theaters – Gemini Man, Addams Family and more
By Alexandra Heilbron on October 11, 2019 | Leave a Comment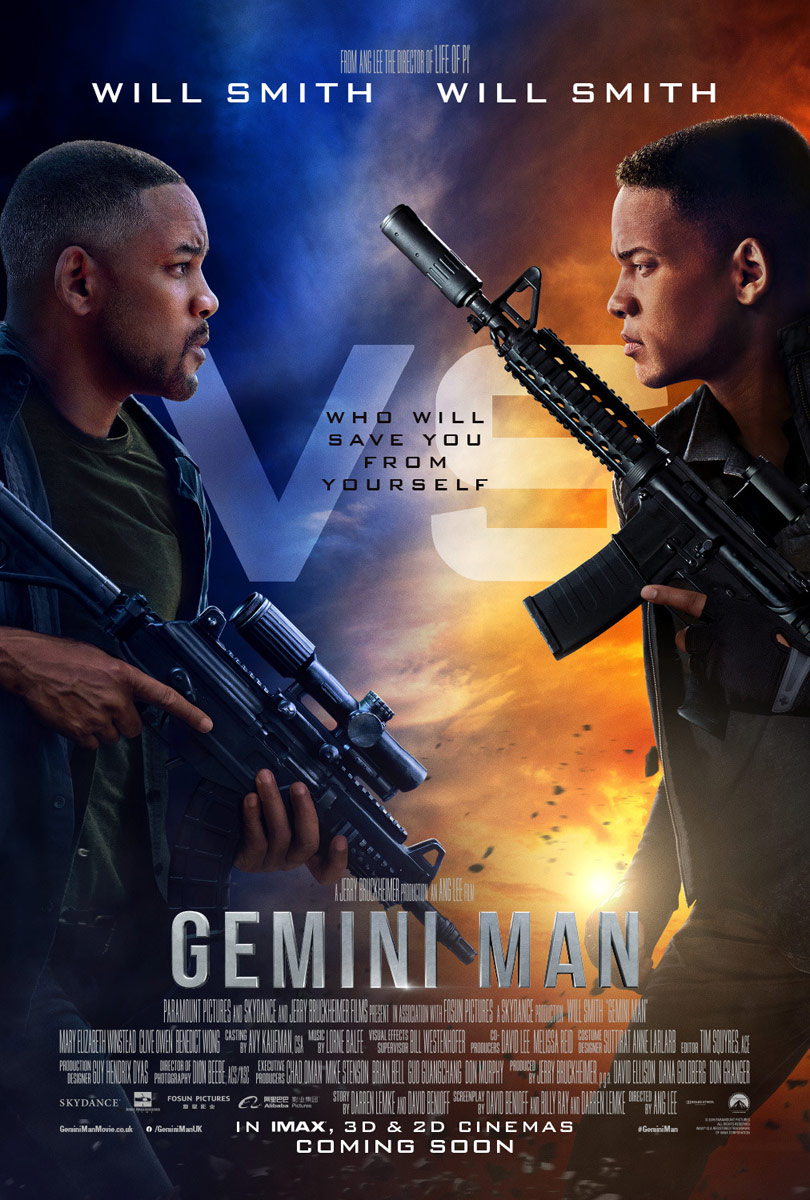 Gemini Man, the highly anticipated new movie from Oscar-winning director Ang Lee, hits theaters nationwide, as does the animated The Addams Family and the comedy Jexi. Check them out below, plus four limited releases opening in select cities. ~Alexandra Heilbron
Gemini Man – After a hit has him questioning the target he was given, elite assassin Henry Brogan (Will Smith) decides it's time to retire. However, when Henry starts asking questions about the hit and discovers the truth, the higher ups decide to put a stop to him, using Junior, a clone made using Henry's DNA, whom they send out on a mission to kill him. Click here for showtimes.
Trailer: Gemini Man
The Addams Family – In this animated film based on the macabre and dark cartoons by Charles Addams, loving parents Morticia (Charlize Theron) and Gomez Addams (Oscar Isaac) raise their daughter, Wednesday (Chloë Grace Moretz) and their son, Pugsley (Finn Wolfhard), in an unorthodox way, complete with bombs, a creepy butler named Lurch, and their eccentric Uncle Fester (Nick Kroll), who lives with them. Click here for showtimes.
Trailer: The Addams Family
Jexi – Addicted to his phone, Phil (Adam Devine) has no friends and his love life is non-existent. When he's forced to upgrade his phone, the new model comes with Jexi (Rose Byrne) — an A.I. life coach, virtual assistant and cheerleader. With her help, Phil begins to get a real life. But as he becomes less dependent on his phone, Jexi morphs into a tech nightmare who's determined to keep Phil all to herself. Click here for showtimes.
Trailer: Jexi
Dolemite is My Name – Struggling singer/comedian Rudy Ray Moore (Eddie Murphy) works in a record store in early-1970s Hollywood. Every type of hustler populates the neighborhood, most with a wicked repertoire of obscene insults. Moore begins picking up their patter as inspiration and creates a stage character, Dolemite the pimp. He soon rockets from clerk to ghetto superstar and before long, he's starring in movies. Opens today in Toronto/Montreal and on Oct. 12 in Vancouver before debuting on Netflix Oct. 25. Click here for showtimes.
Trailer: Dolemite is My Name
Lucy in the Sky – While on a mission in space, astronaut Lucy Cola (Natalie Portman) begins to lose touch with reality. When she returns to Earth, she has trouble interacting with others. Despite having a supportive husband (Dan Stevens), Lucy has an affair with another astronaut, Mark Goodwin (Jon Hamm). When Mark dumps her, Lucy decides to kidnap new recruit Erin Eccles (Zazie Beetz), Mark's new lover. Click here for showtimes.
Trailer: Lucy in the Sky
Lucky Day – After two years in prison, safecracker Red (Luke Bracey) is released and vows to go straight as he's reunited with his wife (Nina Dobrev) and their daughter. However, the very day he's released, a psychotic hit man named Luc (Crispin Glover) comes to town looking for him. When Red's robbery went awry two years earlier, Luc's brother was killed by police, so now Luc wants revenge. Click here for showtimes.
Trailer: Lucky Day
---
---
---
Similar Articles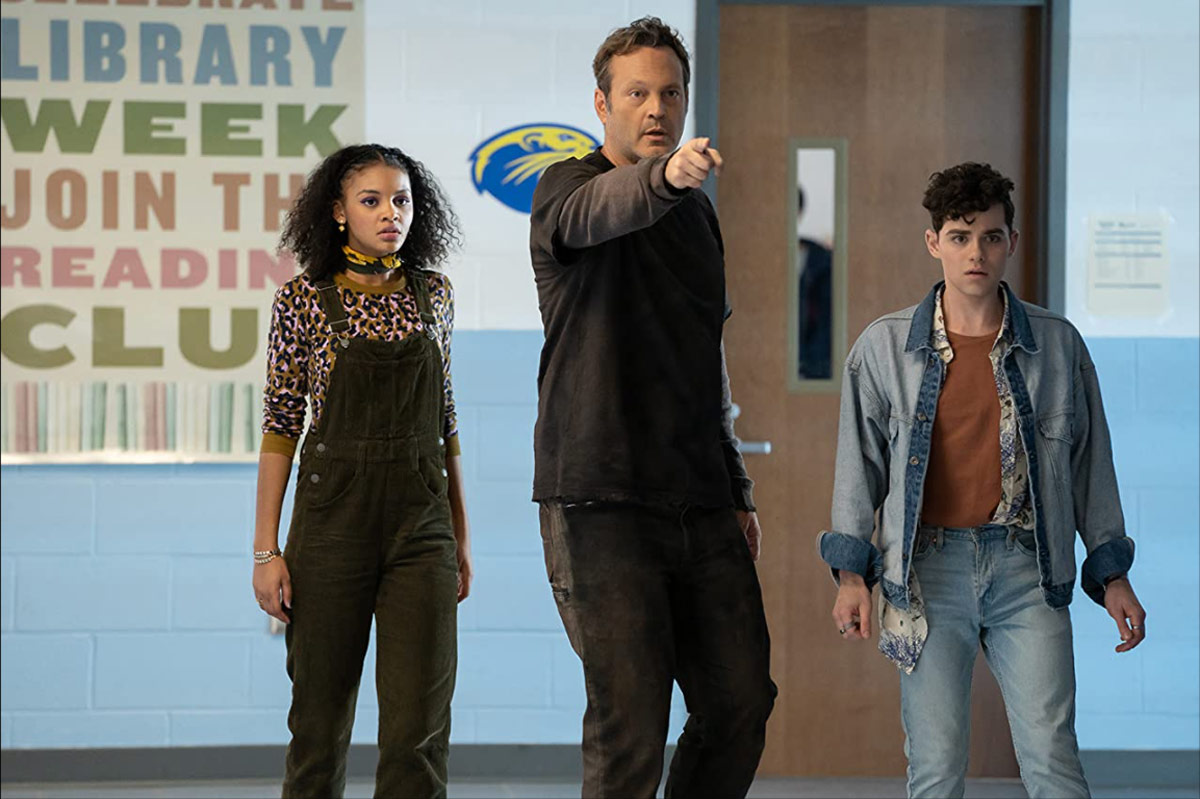 November 22, 2020 | 1 Comment
Freaky, the comedy/horror starring Vince Vaughn retained the first place finish for the second weekend in a row. Find out which movies made the top five!
---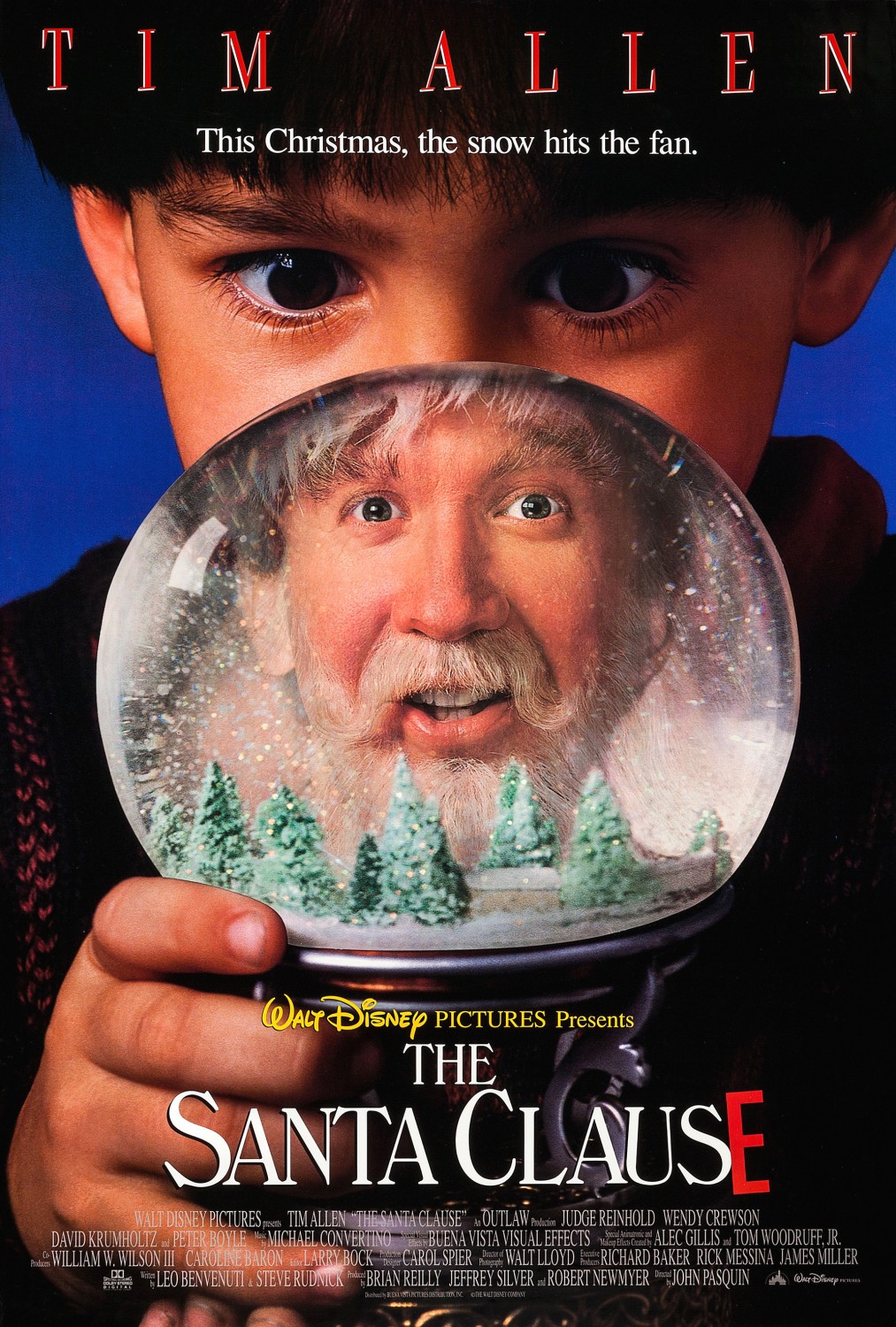 November 20, 2020 | 1 Comment
Check out what's opening in theaters today, including re-releases of the classic films The Santa Clause starring Tim Allen and Planes, Trains and Automobiles.
---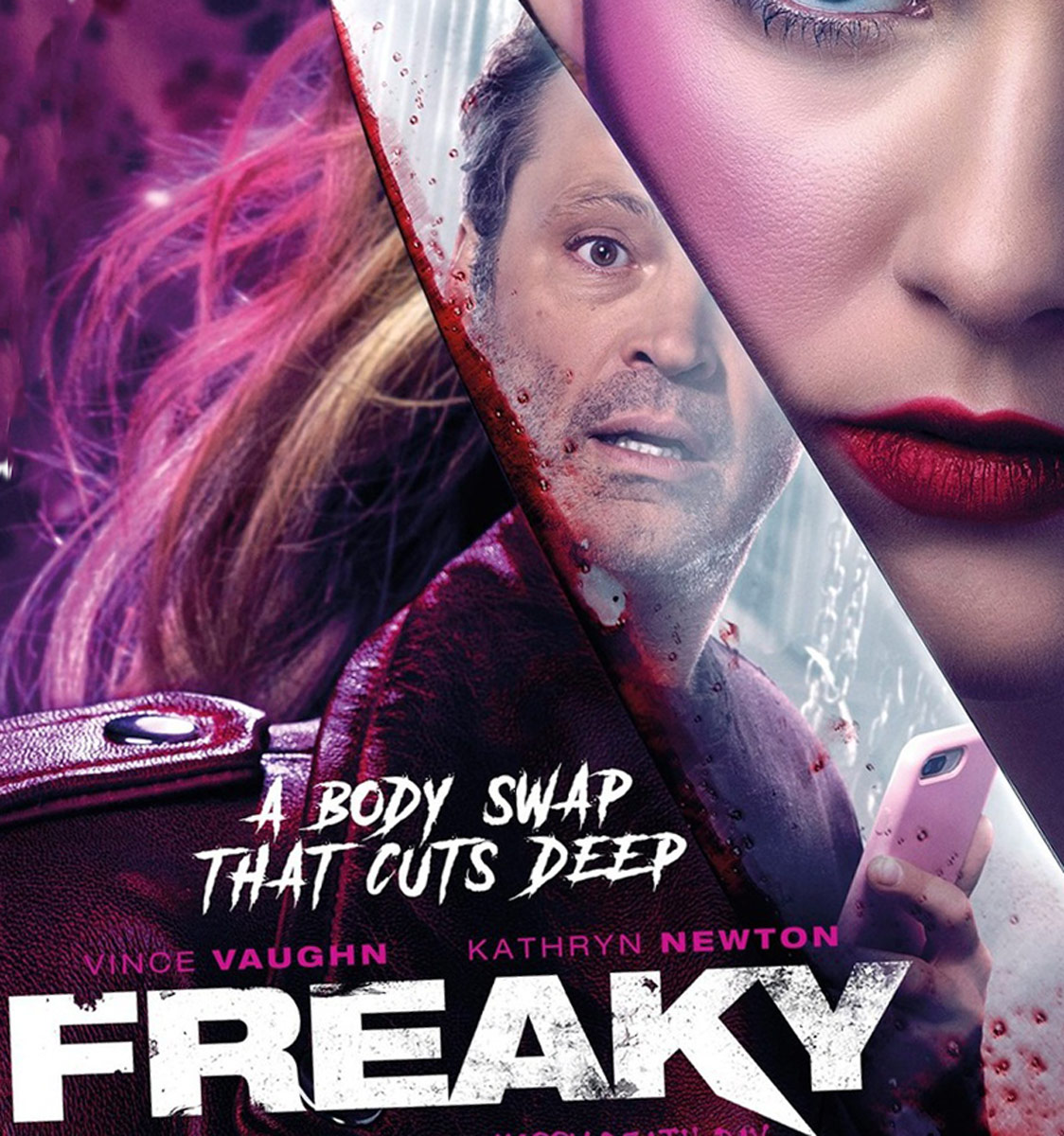 November 15, 2020 | Leave a Comment
The new comedy/horror Freaky starring Vince Vaughn debuted at the top of the weekend box office. Find out which other movies audiences went to see in theaters!
---