New Movies in Theaters – The Magnificent Seven, Storks and more!
By Tribute on September 23, 2016 | Leave a Comment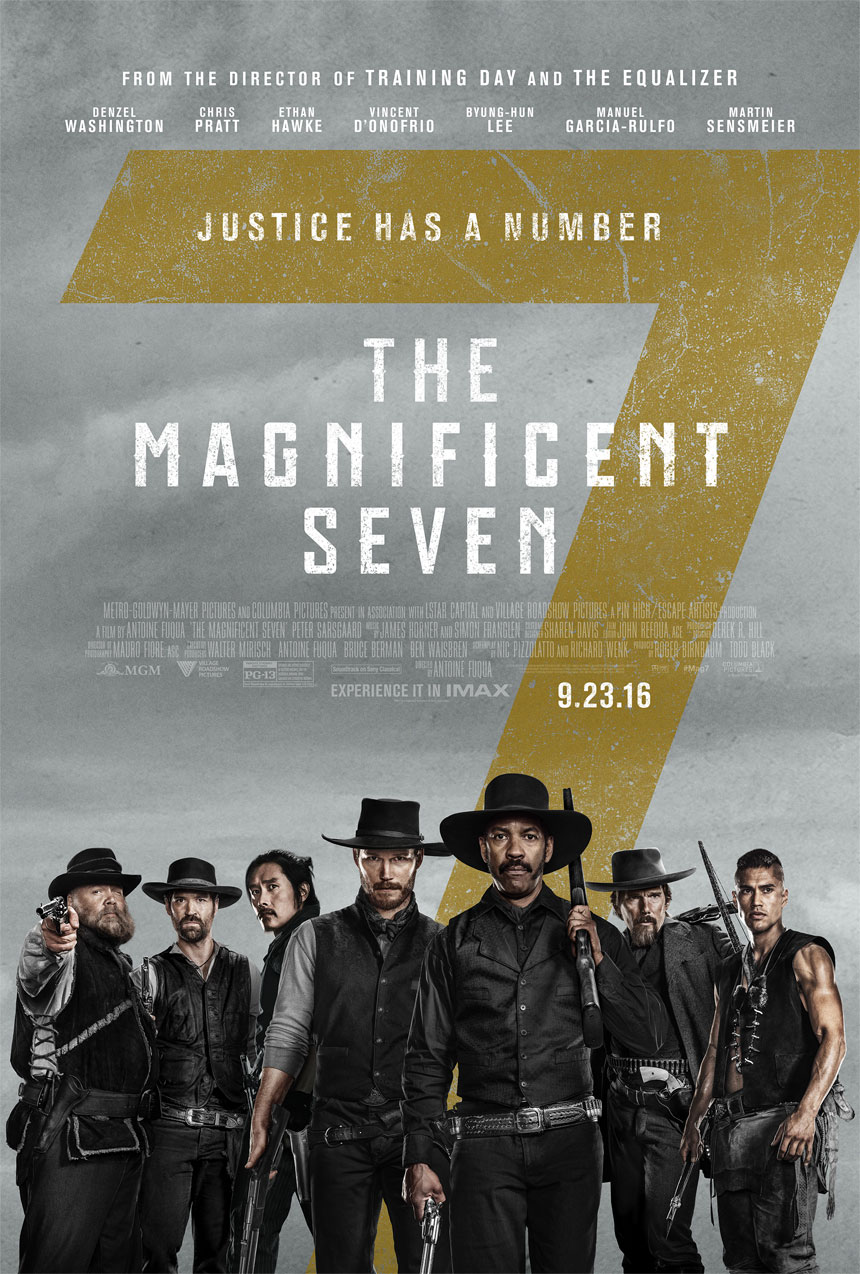 Despite the fact that it's officially fall, be prepared to melt because this weekend's new movies are on fire!
Saddle up for a wild ride into the scorching Old West with the steamy Chris Pratt and Denzel Washington in The Magnificent Seven. Check out our interview with Byung-hun Lee who plays Billy Rocks in the film here.
From the same studio that gave us The LEGO Movie and Happy Feet, Storks is a film that is guaranteed to make everyone and anyone laugh! Queen of Katwe is based on the true story of Phiona Mutesi (Madina Nalwanga) and tells her beautiful tale of becoming a chess Grandmaster. ~Emily Hatfield and Natalia Makarski
Check out all new releases below:
The Magnificent Seven – In the Old West, the sleepy town of Rose Creek is plagued by outlaws led by Bartholomew Bogue (Peter Sarsgaard). They burn down a church and slaughter innocent civilians. The widow (Haley Bennett) of one of the men they killed approaches Sam Chisolm (Denzel Washington) to ask for help. He rounds up a group of six men, including Josh Faraday (Chris Pratt), to take on the outlaws. Click here for showtimes.
Trailer: The Magnificent Seven 
Storks – Head stork and boss Hunter (Kelsey Grammer) decides to stop delivering babies and start delivering packages instead for global internet giant Cornerstore. Junior (Andy Samberg), the company's top delivery stork, is about to be promoted when he accidentally activates the Baby Making Machine, producing an adorable and wholly unauthorized baby girl. Desperate to deliver this bundle of trouble before the boss gets wise, Junior and his friend Tulip (Katie Crown), the only human on Stork Mountain, race to make their first-ever baby drop. Click here for showtimes.
Trailer: Storks
Queen of Katwe – Phiona Mutesi (Madina Nalwanga) lives in the poverty-stricken slums of rural Uganda. When she meets a missionary named Robert Katende (David Oyelowo), he teaches her the art of chess. Robert soon realizes that Phiona has a special gift. Based on a true story, and on the book The Queen of Katwe: A Story of Life, Chess, and One Extraordinary Girl's Dream of Becoming a Grandmaster by Tim Crothers. Opening in Toronto today, and across North America next Friday. Click here for showtimes.
Trailer: The Queen Of Katwe 
Finding Altamira – Amateur archaeologist Marcelino Sanz de Sautuola (Antonio Banderas) and his daughter Maria (Allegra Allen) explore a cave — the Cave of Altamira — on their Spanish compound, and find cave paintings. After careful research, Marcelino discovers these paintings go as far back as 18,000 years ago, which sparks a controversial debate as to whether prehistoric man had the intellectual capacity to create artistic expression. In select cities. Click here for showtimes.
Trailer: Finding Altamira
The Dressmaker – In early 1950s Australia, after working for many years as a dressmaker in exclusive Parisian fashion houses, Tilly Dunnage (Kate Winslet), a beautiful and talented misfit, returns home to the tiny town of Dungatar to right the wrongs of the past. Not only does she reconcile with her ailing, eccentric mother (Judy Davis) and unexpectedly falls in love with the pure-hearted Teddy (Liam Hemsworth), but armed with her sewing machine and incredible sense of style, Tilly sets out to right the wrongs of the past and transform the women of the town. In select cities. Click here for showtimes. 
Trailer: The Dressmaker 
The Girl King – Crowned queen at the age of six, brilliant, wild, and extravagant Kristina of Sweden (Malin Buska) was thrust into the confines of power and tradition well before any monarch should. Constantly under pressure to marry and produce a male heir, Kristina's only source of peace and love is in her lady-in-waiting, the beautiful and elegant countess Ebba Sparre (Sarah Gadon). However, soon even her pure relationship with Ebba is used to manipulate her, forcing her to fight against the conservative forces surrounding her. In Toronto only. Click here for showtimes.
Trailer: The Girl King 
Transpecos – On a remote desert highway, a makeshift Border Patrol checkpoint is manned by three agents: Flores, with an uncanny ability to track; Davis, who joined the Border Patrol with dreams of romancing señoritas and riding on horseback and Hobbs, one of the old guard who believes a college degree can't stop a bullet. Soon the contents of one car will change everything. What follows is a journey to uncover the surreal, frightening secrets hidden behind the facade of this lonely outpost. In Toronto and Ottawa. Click here for showtimes.
Trailer: Transpecos
Kicks – Brandon, who's 15, dreams of owning a pair of fresh Air Jordans. Soon after he gets his hands on them, they're stolen by a local hood, leading Brandon and his two friends go on a dangerous mission through Oakland to retrieve them. Playing in Toronto. Click here for showtimes.
Trailer: Kicks
Banjo – Orchestrated by destiny, a banjo player from Mumbai meets a DJ from America, and while their sound is completely at odds, their musical chemistry is not. Together, they form a band and set out to travel the world in search of fame and fortune, and to make their dreams come true. This limited release is in Hindi w/ English subtitles. Click here for showtimes.
The Age of Shadows (Miljeong) – Korean actors Song Kang-ho, Han Ji-min, and Gong Yoo headline this period thriller about an anti-Japanese independence organization called the Heroic Corps., who use violent means to achieve Korean independence. The film focuses on the 1920s, where a double agent is sent to infiltrate the band of freedom fighters during the Japanese occupation of Korea. Click here for showtimes.
Barcelona: A Love Untold – Ely, a young man studying to get his masters degree in Barcelona, is finding it difficult to focus on his work and move on from a past relationship. Mia, on the other hand, sees Spain as a fresh start from the mistakes of her past. Together, they will discover that their future with each other is much more important than anything that happened before. This limited release is in Filipino w/ English subtitles. Click here for showtimes.
SoulMate – A woman's life is forever altered when a friend from her past pens a book chronicling their friendship during their youth. Through the startling novel, her long-repressed memories are unleashed, and a long-hidden secret is revealed. This limited release is in Mandarin w/ Chinese & English subtitles. Click here for showtimes.
Which movie are you going to see this weekend? Tell us in the comments below!
---
---
---
Similar Articles
---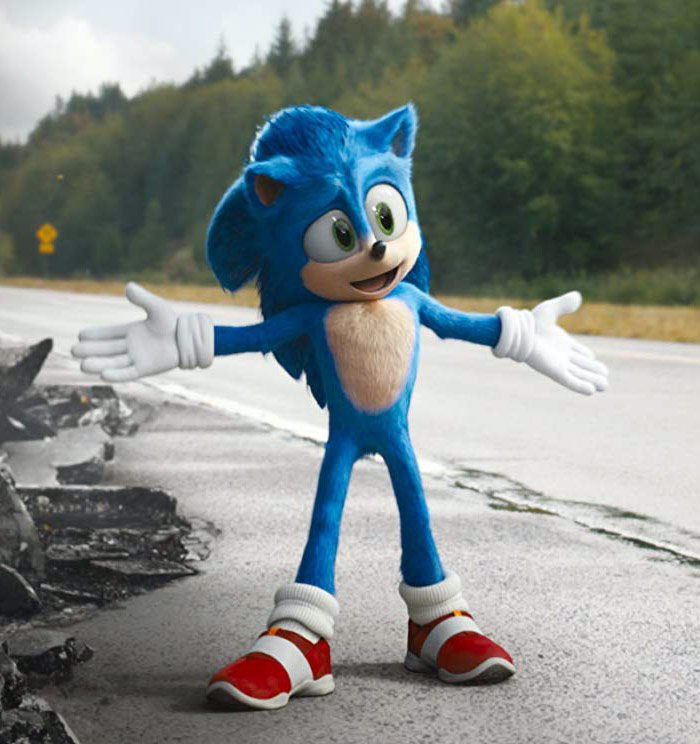 January 30, 2020 | Leave a Comment
Creative marketing is at its best again as companies prepare their best efforts for the biggest televised sporting event of the year, the NFL Super Bowl.
---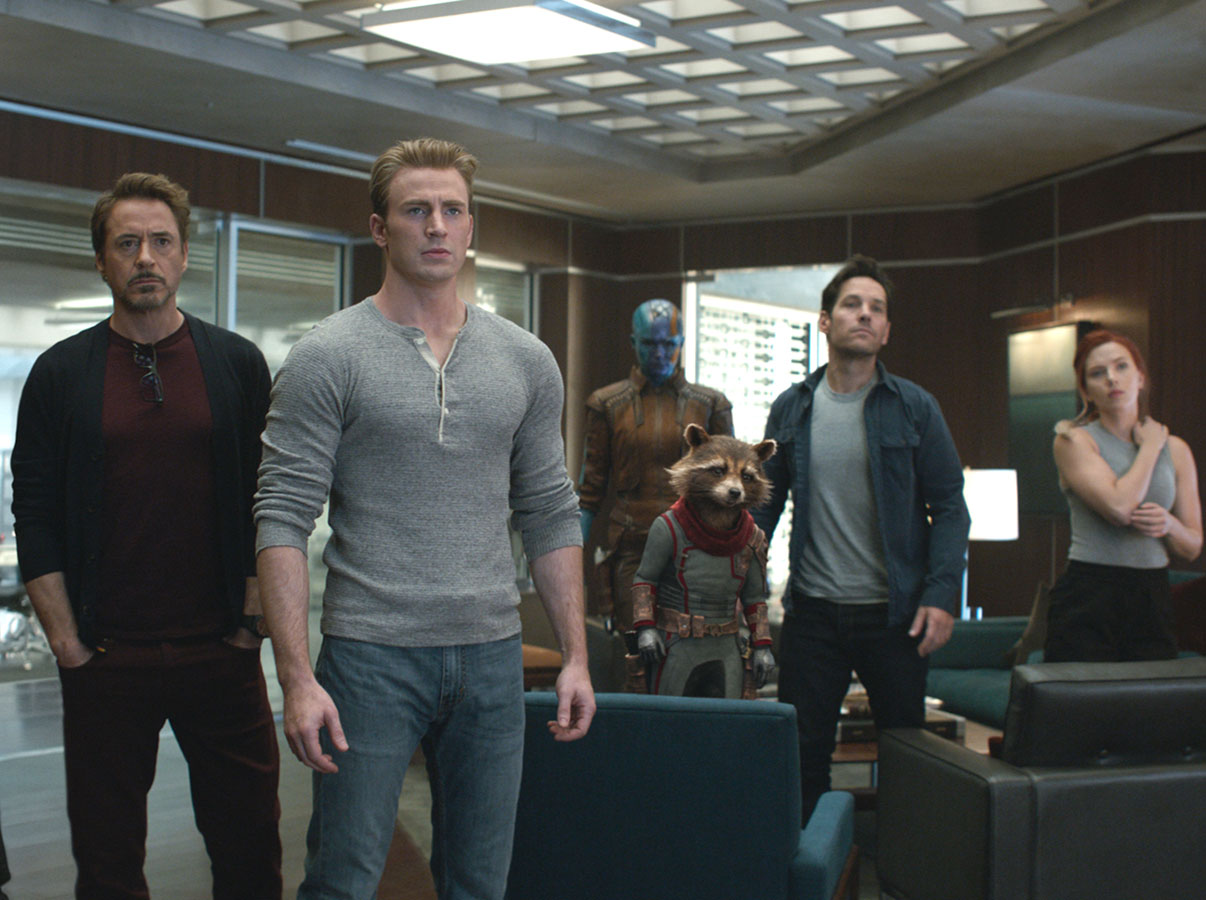 August 13, 2019 | Leave a Comment
Avengers: Endgame releases today on DVD and Blu-ray, and we've got all the info you need about the bonus features that are included for the fans' enjoyment!
---