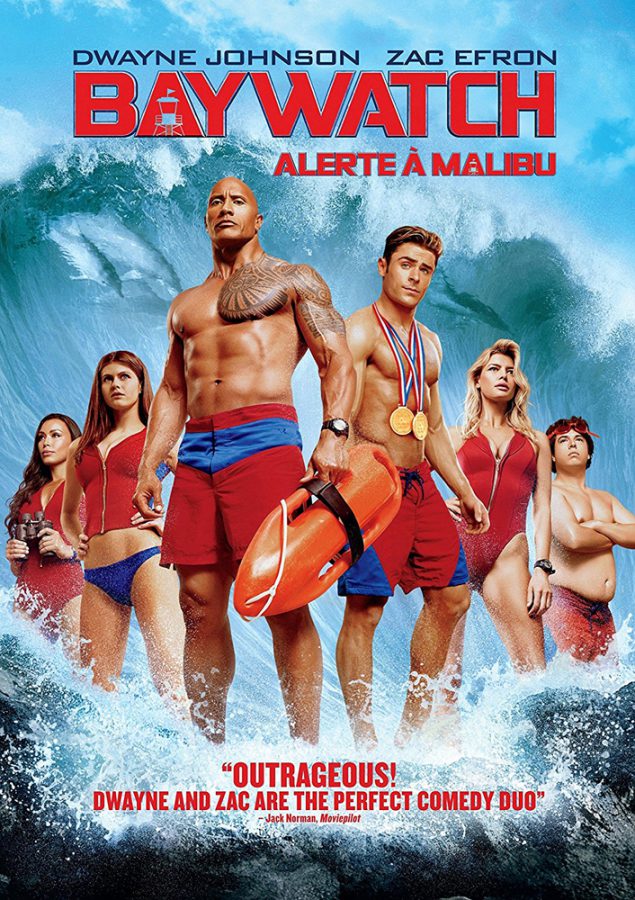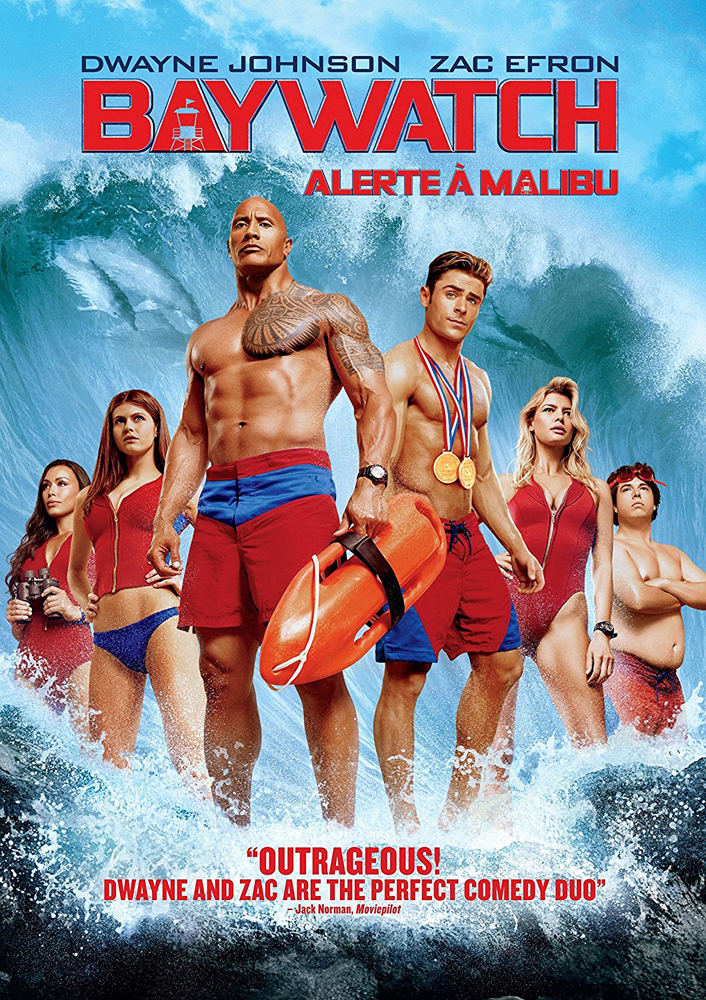 There are a variety of DVDs/Blu-rays releasing this week with something for everyone! Baywatch and Born in China were two big theater releases that if you haven't seen them, you may want to catch them now. My Cousin Rachel was a smaller release, but has a unique story and top-notch actors. Check out the full list below.
Baywatch – Head lifeguard Mitch Buchannon (Dwayne Johnson) finds out money for the Baywatch program is going to be cut. He also has to deal with a new, young recruit: extreme athlete Matt Brody (Zac Efron). Unfortunately, the two butt heads when Matt turns out to be reckless, obnoxious and in addition, a drinker. Along with fellow lifeguard Summer (Alexandra Daddario), they have to work together to come up with a way to save Baywatch Headquarters and uncover a criminal plot led by Victoria Leeds (Priyanka Chopra).
Trailer: Baywatch
Born in China – A look at the mountain animals of China, including a panda bear mother and her adorable little baby, a rambunctious two-year-old golden monkey who has to learn how to be more independent when he gets a new sister, and a mother snow leopard struggling to raise her two young cubs in a harsh climate with very little food sources.
Trailer: Born in China
My Cousin Rachel – When Philip (Sam Claflin) gets a letter from his former guardian telling of the torture he's enduring at the hands of their beautiful cousin Rachel (Rachel Weisz), whom he has married, Philip goes to him immediately, but finds him dead. He decides to get revenge, believing Rachel to be a murderess.
Trailer: My Cousin Rachel
Inconceivable – A mysterious young woman, Katie, moves to a new town with her daughter to escape her past. She befriends Angela Morgan, a mother of one who longs for a bigger family. As their lives become intricately entwined, Angela and her husband, Brian (Nicolas Cage), invite Katie to live in their guest house to serve as their nanny. Over time, the blossoming friendship between the two women spirals into a dangerous obsession as Katie becomes overly attached to the Morgans' daughter.
Trailer: Inconceivable
Dean – When Dean's (Demetri Martin) mother dies, he is forced to evaluate his life. A New York illustrator who longs for more, he relocates to Los Angeles and begins to find himself. Dean's father Robert (Kevin Kline) deals with his wife's passing by putting the family home up for sale. He enlists the help of a real estate agent named Carol (Mary Steenburgen) and soon strikes up a relationship with her. As Dean and Robert cope with their loss in their own individual ways, they are drawn together.
Trailer: Dean
Batman and Harley Quinn – Poison Ivy and Jason Woodrue (a.k.a. The Floronic Man) embark on an ecological quest to save the planet – and, unfortunately, eliminate most of humankind along the way. To save humanity, Batman and Nightwing are forced to enlist Harley Quinn to catch Poison Ivy, Harley's BFF and frequent partner-in-crime.
Trailer: Batman and Harley Quinn
Bring it On: Worldwide #Cheersmack – Destiny is the captain of three-time national champions "The Rebels," but everyone wants to challenge her amazing team, including an edgy new team called "The Truth." The Cheer Goddess (Vivica A. Fox) organizes a virtual battle involving over 20 teams from 12 countries at a competition known as "The Smackdown." Everyone wants to take down Destiny and her team, and they just might succeed, unless Destiny can rise to the challenge, set her ego aside and figure out who her real friends are.
Star Wars Rebels: Season Three – Led by Ezra, the Ghost crew acquires new resources and recruits who are eager to stand against the Empire. However, the Imperial efforts to eliminate the Rebellion are now being led by the coldly analytical Grand Admiral Thrawn, a threat unlike any they have faced before. The Rebels must prepare for their biggest mission yet – a direct assault on the Empire.