New on DVD – First Man, Johnny English Strikes Again & more
By Alexandra Heilbron on January 22, 2019 | Leave a Comment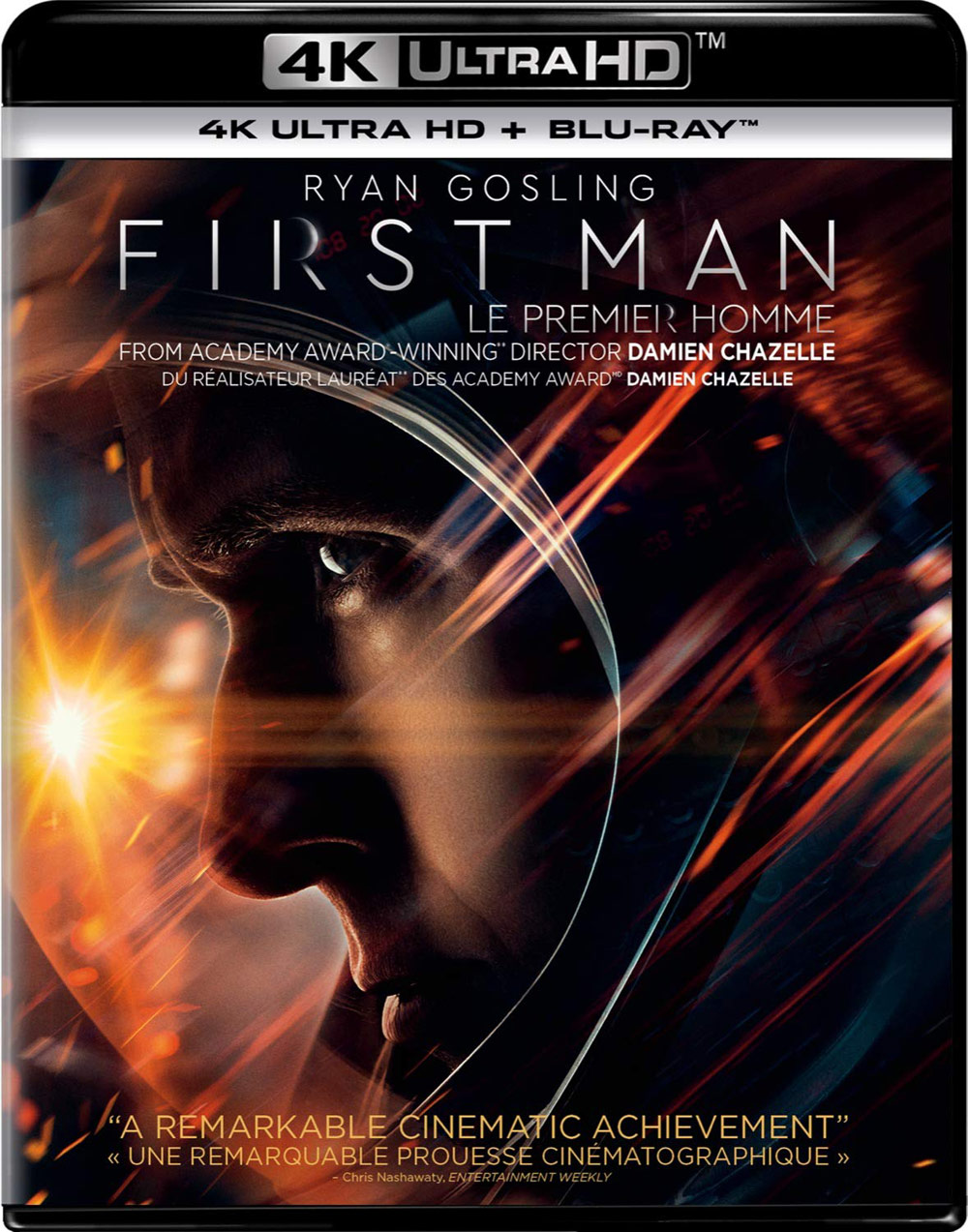 Check out the movies coming out on DVD and Blu-ray today — there's a lot to be excited about! The multi-award-winning biographical drama First Man starring Ryan Gosling as astronaut Neil Armstrong is now available, as well as a number of other entertaining titles. Check them all out below. ~Alexandra Heilbron
First Man – The story of astronaut Neil Armstrong (Ryan Gosling) and the legendary space mission that led him to become the first man to walk on the moon on July 20, 1969. When the Cold War ignites a rivalry between the U.S. and Soviet Union, a race ensues to see which country will be the first to send a man to the moon. America enlists Armstrong, who must fight to ignore the catastrophic danger and growing doubts that surround this impossible goal. Click here to buy the Blu-ray.
Trailer: First Man
Johnny English Strikes Again – Retired spy Johnny English (Rowan Atkinson) is called back into the field by MI7 when the identities of several British undercover agents are leaked. He teams up with his old crew, including his sidekick Bough, to travel to the south of France and locate the mastermind hacker. Click here to buy the Blu-ray.
Trailer: Johnny English Strikes Again
The Sisters Brothers – Gunslinger brothers Eli (John C. Reilly) and Charlie (Joaquin Phoenix) Sisters are hired as assassins and tasked with hunting down a prospector (Riz Ahmed) seeking gold in California. But the plan becomes complicated when Eli finds he can't control his violent, alcoholic brother, and the two experience countless obstacles that prevent them from finishing the job they started.
Trailer: The Sisters Brothers
The Hate U Give – is a film adaptation of Angie Thomas' novel of the same name, starring Amandla Stenberg as Starr, a teen who attends a private prep school with mostly white kids, but lives in a poor, black neighborhood. One night, her best friend is shot by police. Shocked and horrified, Starr doesn't know what to do.
Trailer: The Hate U Give
Beautiful Boy – Dave Sheff (Steve Carell) loves his son Nic (Timothée Chalamet) more than anything, but when the boy develops a meth addiction, Dave can't understand how he went wrong as a father. He blames himself, but doesn't know how to help Nic. The two go through troubled times, but Dave refuses to give up on his beautiful son.
Trailer: Beautiful Boy
Here and Now – On the eve of a major performance, successful singer/songwriter Vivienne (Sarah Jessica Parker) receives life-altering news that causes her to reevaluate her priorities. With the support of her mother (Jacqueline Bisset), her manager and her ex-husband (Simon Baker), Vivienne tries to make peace with the decisions and sacrifices she's made along the way. Click here to buy the DVD.
Trailer: Here and Now
Anthropocene: The Human Epoch – This documentary reveals how humans have caused major destruction to the planet in our endless pursuit of global conquest and urges for a change in order to save the world and humanity from total extinction. Click here to buy the Blu-ray.
Trailer: Anthropocene: The Human Epoch
---
---
---
Similar Articles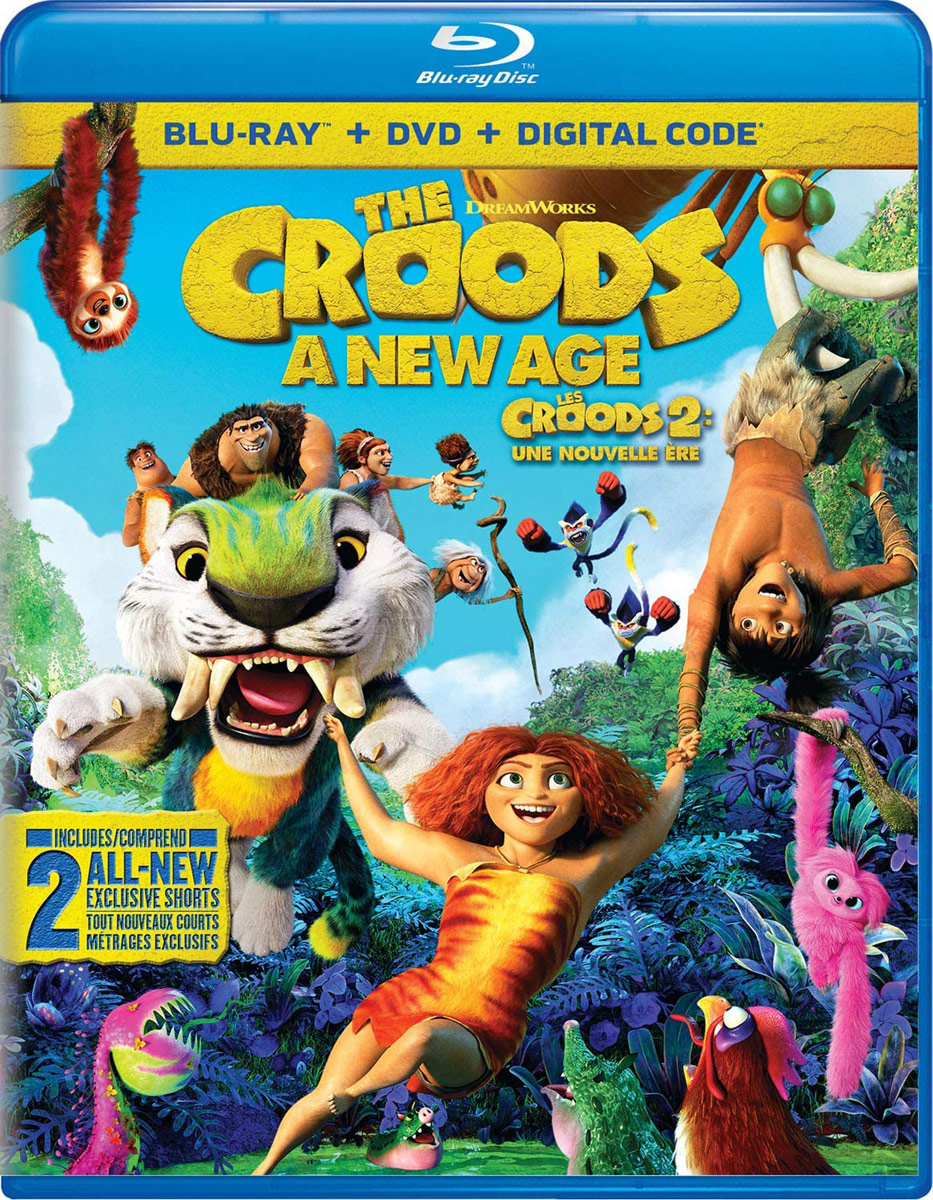 February 23, 2021 | Leave a Comment
The Croods: A New Age is an entertaining and breezy ride for a little over an hour-and-a-half with zero lulls along the way. Check out the Blu-ray extras!
---
---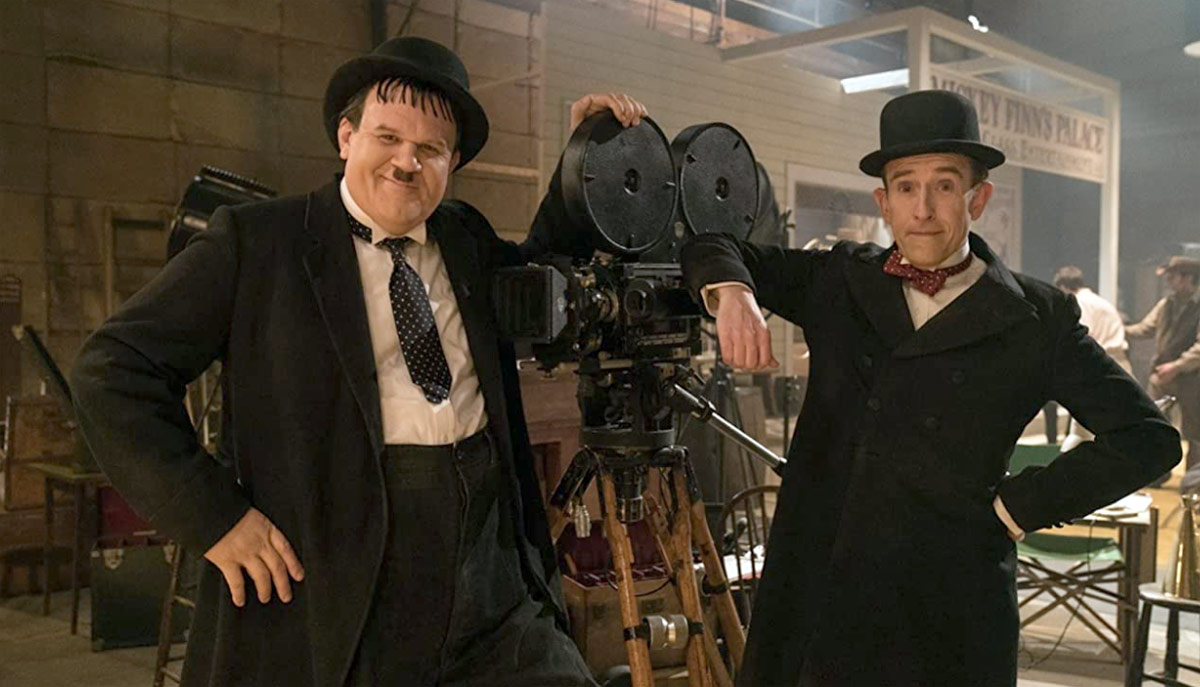 February 16, 2021 | 1 Comment
Check out the new DVDs, Blu-rays and streaming shows coming out this week, including the long-awaited Coming 2 America starring Eddie Murphy on Amazon Prime!
---