New on DVD – Independence Day: Resurgence and more
By Tribute on October 18, 2016 | Leave a Comment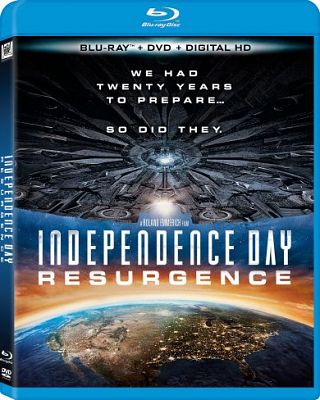 Tuesdays are challenging. They're too close to the beginning of the week and too far from Friday. Make the wait for the weekend a little less painful by picking up one of these new DVD releases!
Feeling adventurous? Check out the sequel to the 1996 Earth invasion with Independence Day: Resurgence. If you're not a big fan of alien invasions, join Alice as she ventures back to the fantastical world of Wonderland in Alice Through the Looking Glass. Check out even more DVD releases below, and tell us which one you'll pick up in the comments! ~Emily Hatfield 
Independence Day: Resurgence – Using recovered alien technology after the last invasion in 1996, the nations of Earth have collaborated on a defensive program called Earth Space Defense (ESD). Former President Whitmore (Bill Pullman) is still involved with the ESD, especially now that his daughter Patricia (Maika Monroe) is dating pilot Jake Morrison (Liam Hemsworth). But nothing can prepare them for the aliens' next attack — and only the ingenuity of ESD director David Levinson (Jeff Goldblum), Jake and a few other brave men and women can bring the world back from the brink of extinction.
Trailer: Independence Day Resurgence 
Alice Through the Looking Glass – In this sequel to 2010's Alice in Wonderland, Alice Kingsleigh (Mia Wasikowska) returns to London following an ocean voyage. She comes across a magical mirror and falls through it, back to the fantastical world of Underland. She's saddened to learn the Hatter has lost his Muchness. Mirana (Anne Hathaway) advises Alice to go get the Chronosphere, a metallic globe that powers all time, in order to help the Hatter. On her quest, Alice runs into a road block in the form of Time himself (Sacha Baron Cohen), a strange creature who seems to be part human and part clock.
Trailer: Alice Through the Looking Glass
Café Society – During the 1930s, Bobby (Jesse Eisenberg) is a Bronx-born kid who travels to California with hopes of making it big in the film industry. Lucky for him he has an uncle, Phil (Steve Carell), who works in the movie business and knows all the right people. Bobby makes friends with some fascinating women (Blake Lively, Parker Posey), falls in love with Phil's sweet secretary (Kristen Stewart) and gets into trouble with a nightclub owner/mobster (Corey Stall), all while navigating the successes and pitfalls of attempting fame in Old Hollywood.
Trailer: Café Society 
Our Kind of Traitor – Perry Makepeace (Ewan McGregor) and his girlfriend Gail Perkins (Naomie Harris) meet Russian money launderer Dima Vladimirovich Krasnov (Stellan Skarsgård) while on vacation. Dima is afraid that he and his family are in danger from a criminal leader named "The Prince," so he asks Perry to hand British Intelligence his notes about Dima's criminal activities in exchange for protection. Characters conspire against one another in this fast-paced, action-packed thriller. Based on the 2010 novel of the same name by John le Carré.
Trailer: Our Kind of Traitor 
Spaceman – The story of former Major League Baseball left-handed pitcher Bill "Spaceman" Lee (Josh Duhamel), known for his antics on and off the field, following his release by the Montreal Expos for staging a one-game walkout as a protest when they released his friend, second baseman Rodney Scott.
Trailer: Spaceman
---
---
---
Similar Articles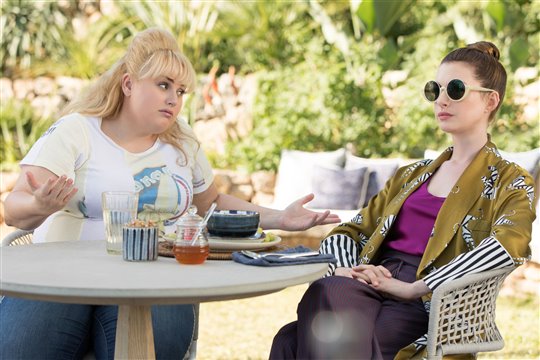 May 10, 2019 | Leave a Comment
Anne Hathaway and Rebel Wilson deliver chuckles in this gender-flipped comedy The Hustle. This crime caper comedy puts a different spin on the genre.
---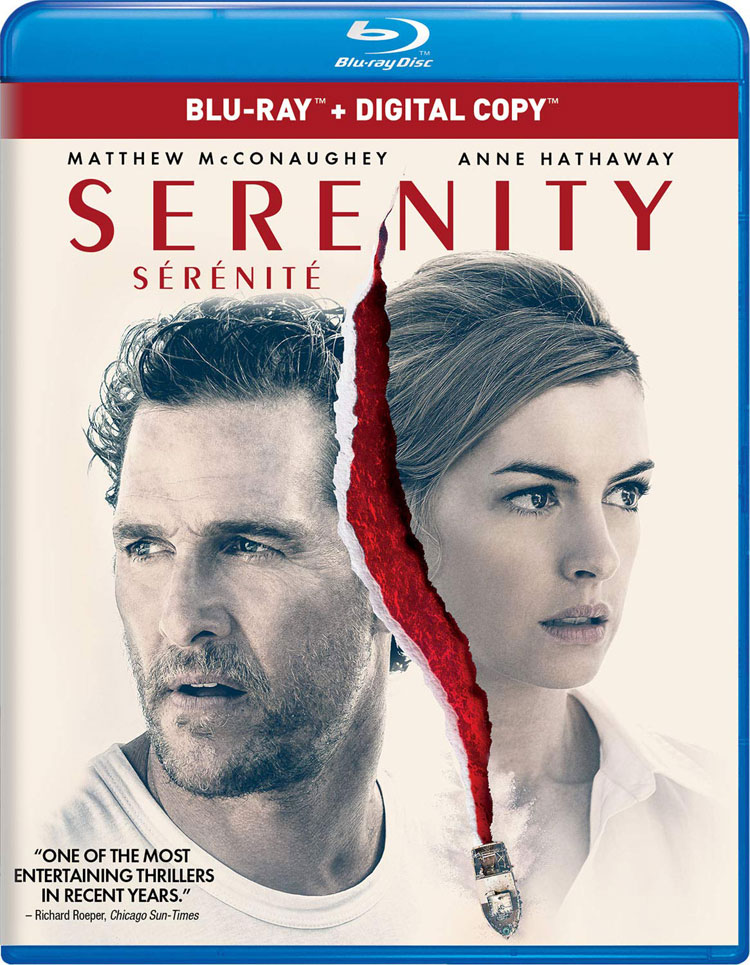 April 30, 2019 | 2 Comments
Four new movies are coming out on DVD and Blu-ray today, including the action-packed thriller Miss Bala and the thriller Serenity starring Matthew McConaughey.
---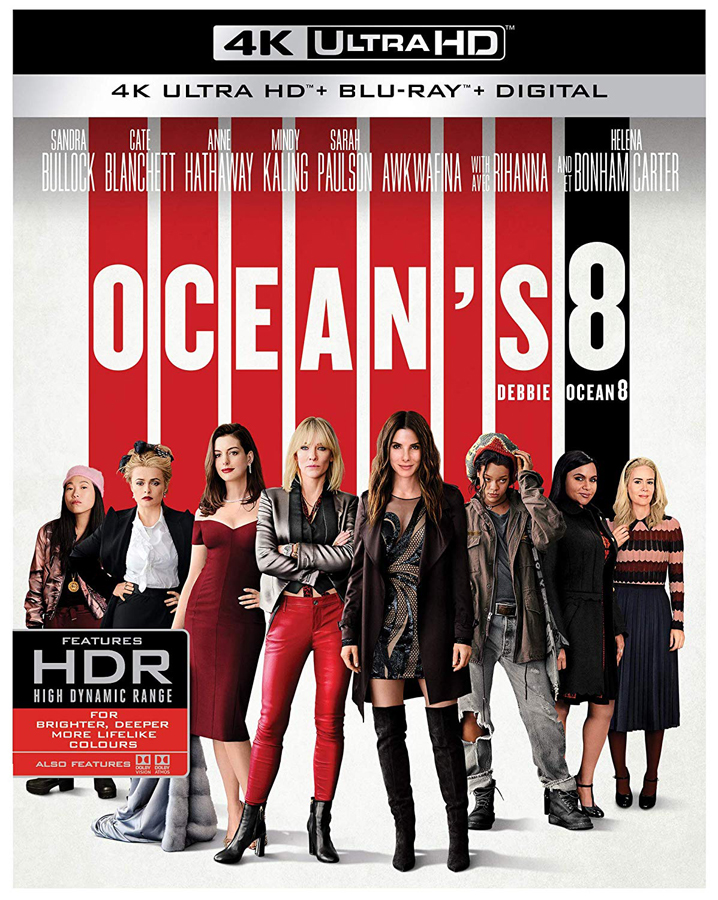 September 12, 2018 | Leave a Comment
Ocean's 8 is now available on Blu-ray and DVD. Check out our review of the hit movie about a team of highly skilled women attempting an elaborate jewel heist.
---