New: The Body Shop Spas of the World luxurious collection
By Marriska Fernandes on October 27, 2015 | 3 Comments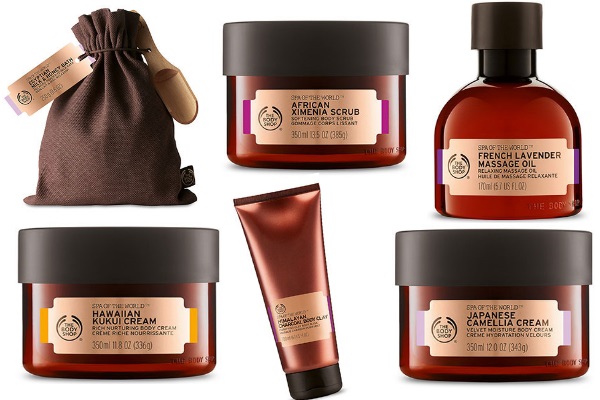 The Body Shop Spa of the World collection is the latest innovation from the brand. The revamped packaging, the luxurious ingredients and oh-so-dreamy creams are just the tip of the pamper-yourself-at-home fest. From different corners of the world, the best and most natural ingredients and purifying textures are here to transform your routine into an exotic spa day. Here are just some of the products from the range.
The Japanese Camellia Cream is a velvety body cream with Camellia oil that Japanese women have been using since the 8th century to soften and smooth the skin.
The French Lavender Massage Oil contains with drops of pure tranquility with lavender from the South of France, which is often used in relaxing rituals.
Hawaiian Kukui Cream presents the long-kept secret Hawaiian women have held to protect their skin from the sun. This rich texture nourishes and protects the skin, leaving it with a natural glow.
The Himalayan Charcoal Body Clay removes any oil impurities from the skin and even de-stresses the skin. Charcoal powder is a powerful Asian beauty secret that is answer to all your unsaid prayers.
The African Ximenia Scrub is definitely my favorite! The Ximenia fruit seed, handpicked from the tree of life in Namibia, provides a luxurious oil that deeply cleanses and moisturizes the skin, leaving it soft and supple.
The Egyptian Milk and Honey Bath, inspired by none other than Cleopatra, takes you back in time when bathing in milk and honey nourished the skin and left it touchably smooth. Thank you, Cleopatra!
Don't you just love the spa collection? It's also a great holiday gift idea!
---
---
---
---
Similar Articles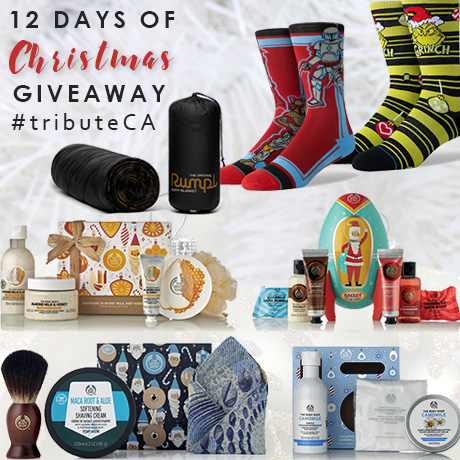 December 13, 2019 | 824 Comments
Today's giveaway is valued at almost $400. It includes several gift sets from The Body Shop, a cozy blanket from Rumpl and two adorable socks. Click to enter!
---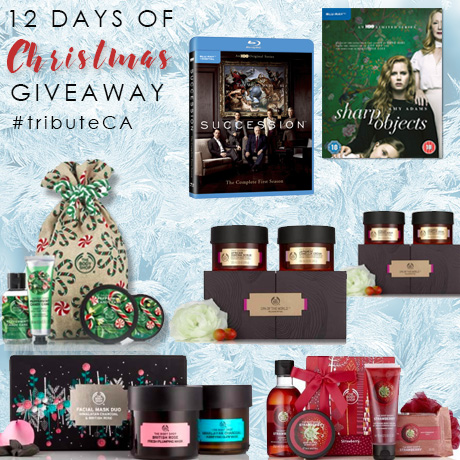 December 7, 2018 | 1,267 Comments
Today's prize pack is a giveaway valued at over $200. We are giving away a prize pack from The Body Shop and digital codes to Sharp Objects and Succession.
---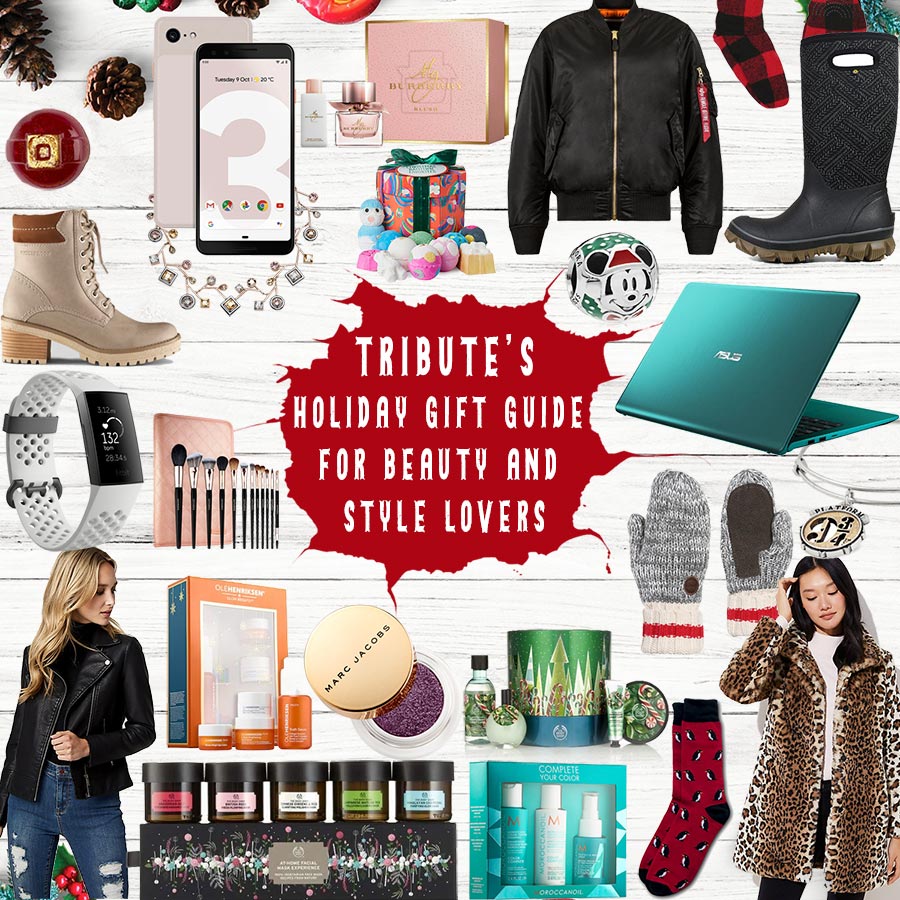 November 30, 2018 | 5 Comments
Our Holiday Gift Guide for Beauty and Style Lovers will help you to help shop for beauty and style mavens. These items will earn you brownie points this season.
---