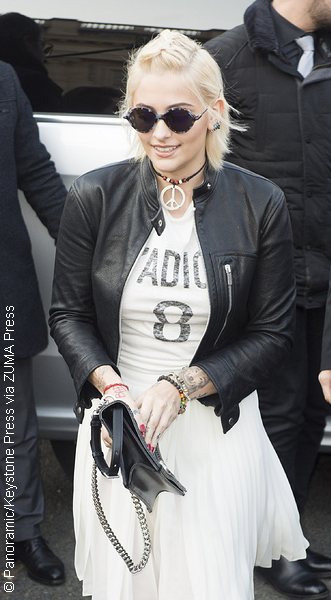 It looks like Paris Jackson is making her way to Hollywood.
The 18-year-old daughter of late music legend Michael Jackson is going to make her acting debut on Fox's musical drama Star, about a female musical group.
The network announced the casting news on Monday (Jan. 30). Paris will play Rachel Wells, a "young, super-chic, stylish, and intimidating social media guru" who lords over a publicity shoot of the girl group and maneuvers Star (Jude Demorest) and Eva (Sharlene Taulé) into "pushing some boundaries."
Star follows the triumphs and pitfalls of three young singers in the music industry as they navigate their way to stardom. The series is helmed by Oscar-nominated director Lee Daniels, who is also the creator of Empire, another popular musical drama.
Paris will be guest-starring alongside the show's regular cast, which made up of many well-known artists including Queen Latifah, Gladys Knight, and Lenny Kravitz.
Paris recently revealed intimate details about her life in a cover story with Rolling Stone. In a candid interview, she opened up about being sexually assaulted by a complete stranger at a young age, as well as her firm belief that her father was murdered.
There is no word yet on an exact air date for Paris' episode. You can catch Star on Wednesdays at 9 p.m. on Fox. ~Ashleen Grange