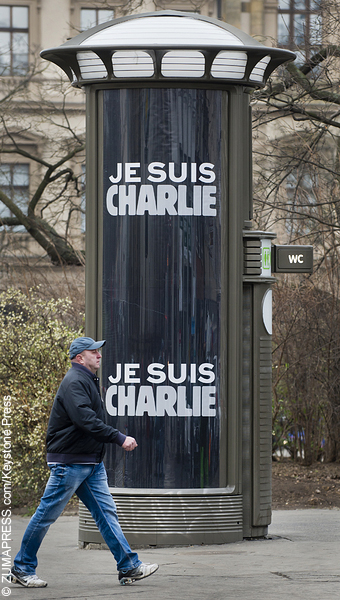 Police authorities in Paris are putting restrictions on action films shot in the country's capital following last month's deadly attacks at French newspaper Charlie Hebdo.
Police Commander Sylvie Barnaud told the Associated Press that actors in uniform could be mistaken for police.
"There's a problem with these action-type scenes, as the actors in uniform could be targets for terrorists. Also, the actors could pose confusion for the general public — during this highly sensitive period," she said.
She added that the use of fake weapons and pyrotechnics are also being banned.
It is not known how long the ban will last but Barnaud said the ban was common sense.
"I was shocked to hear witnesses of the Charlie Hebdo attacks say on television 'it seemed like a movie shoot to us'," she said.
Paris has been a popular location for movie shoots with movies such as Woody Allen's Midnight in Paris and Scarlett Johansson's Lucy both filmed in the city in the past few years.
According to official city statistics, there were 930 film shoots in Paris last year. ~Suzanne Coolen